Egg-free protein-packed breakfasts
Hi friends! Good morning <3 I'm happy you enjoyed the Shockwave post -I can't wait to try it out again- and keep your giveaway entries coming! I'll announce the winner on Friday with the start of a new weekend giveaway. I'll give you a hint: it's very powerful and you can blend things in it 😉
Yesterday was another low-key day with Livi. Even though she's feeling a lot better, she's still not 100%. So, we went to storytime at the library, and then walked around the Disney store. Naptime workout was a 20-minute HIIT workout from the book,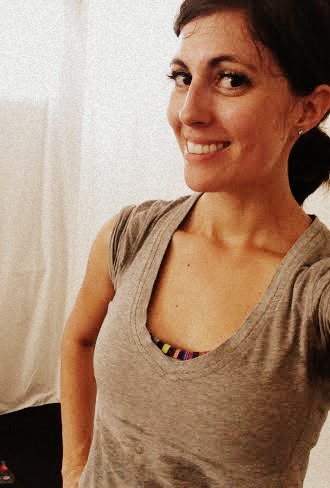 (I think it passed the test. I was a sweaty monster when it was over) followed by an egg burrito.
I haven't written about egg burritos much for fear of redundancy -and the fact that it's a boring egg burrito- but I was thinking about this yesterday: I've had an egg burrito almost every day for almost 3 years. I think we can confidently say that it's my favorite food. Two eggs, brown rice tortilla, half a bottle of sriracha (haha). Done.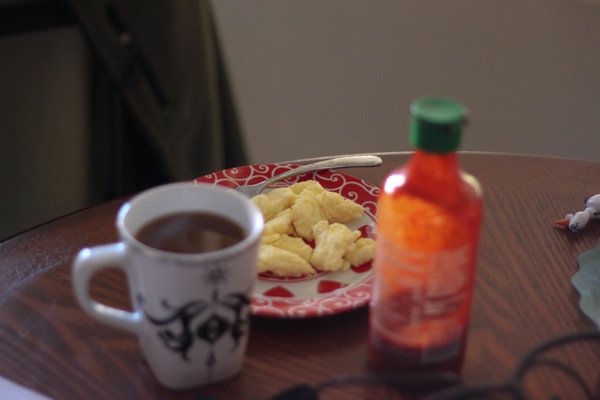 At work, my locker room friends would laugh because sometime during the day, you could find me drizzling hot sauce into an egg burrito.
For the book, I've been trying to get creative with my breakfast offerings -there's a huge collection of my favorite recipes, including all of my macaroon recipes- and have been trying to think of egg-free options, too. Even though I live for my daily two eggs, I know many people don't love them, or are allergic.
Here are 10 eggless (but still protein-packed!) breakfast options:

1) Breakfast cookie dough cereal. This is breakfast comfort food, and during the winter, I like to microwave it for about a minute before enjoying.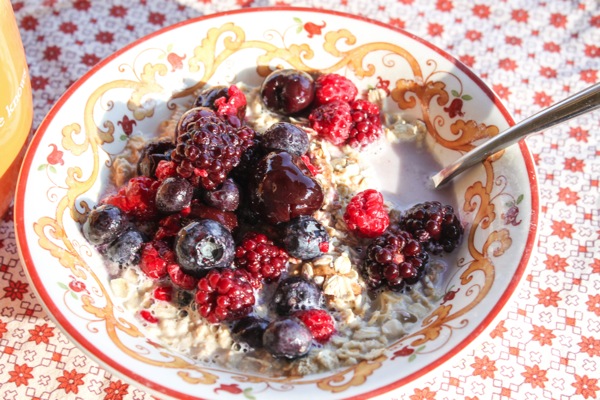 2) Breakfast cookies (the overnight and baked variety). These are extremely portable and I love that you can make them in advance to enjoy later. Recently, a reader sent me a pic of her breakfast cookies for the week, stored in small Mason jars in the fridge!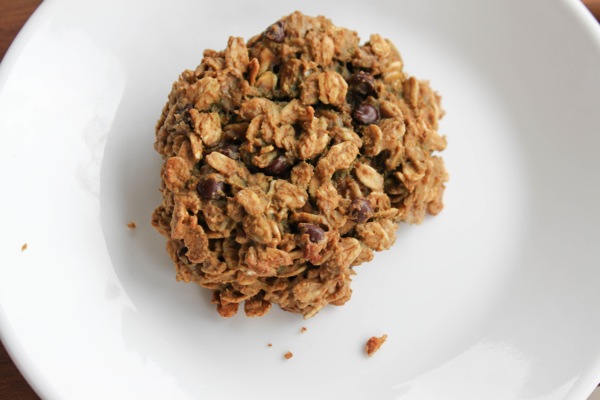 3) Quinoa porridge. Quinoa is refreshing change from the usual oats. You just rinse and cook the quinoa the way you usually would, and serve with almond milk, fresh berries, cinnamon and a drizzle of honey.
4) Southwestern burrito. Black bean burritos are awesome for breakfast, especially with some guacamole and sautéed veggies.
5) Perfect protein pancakes. <– another great make-ahead option. If you want to skip out on the egg, use a flax egg (1 tablespoon flax combined with 3 tablespoons almond milk) instead.
6) Deli sandwich. This may sound totally bizarre, but a deli sandwich is an amazing breakfast option, especially if you include a mix of protein (maybe grilled tempeh or chicken) and veggies. I'm also a huge fan of savory foods for breakfast, so a deli sandwich seems less weird 😉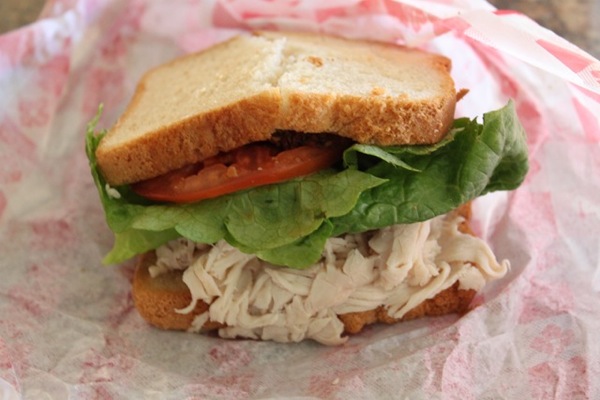 7) Leftovers. Speaking of savory foods, I also don't mind having leftovers from dinner for breakfast. Ex. Lasagna <—- don't knock it 'til ya try it
8) Greek yogurt parfait. Layer Greek yogurt with berries and your favorite granola.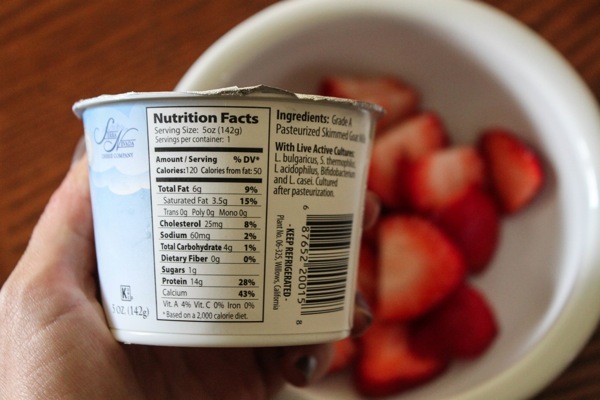 9) Nut butter sandwich. Take your favorite bread or tortilla, add a generous spread of your favorite nut butter + some fruit.
10) Tempeh scramble. In a large pan on medium heat, break up the tempeh using the back of a spoon. Season well with salt, pepper, garlic, maybe a drizzle of Worcestershire sauce, and add your favorite veggies. Top with guacamole or salsa and enjoy.
Do you prep breakfast in advance? Is there a meal or ingredient you've enjoyed everyday for years?
Hope you have a wonderful day!
xoxo
Gina