Hiiiiii friends! How's the day going? So glad you're excited about the Fair Trade giveaway! Don't forget to enter if you haven't yet. 🙂
After a bit of a rough week last week, this past weekend was everything I needed. Mom and nana were here, and for the past 4 days, the house has smelled like arroz con pollo, chorizo, beans, and fresh tortillas, while the sounds of laughter and Livi's gleeful shrieks and singing filled the rooms. It was perfect, and I'm so thankful they made the trip out here to hang out with us.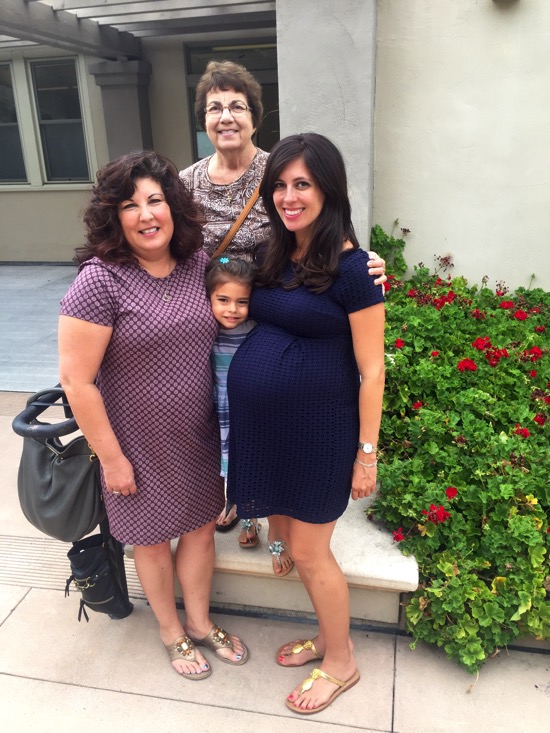 (4 generations!)
While the nanas were here, we took advantage of the fact that we can still easily leave the house -in the next week or so it will involve some more logistics- and ventured all over San Diego.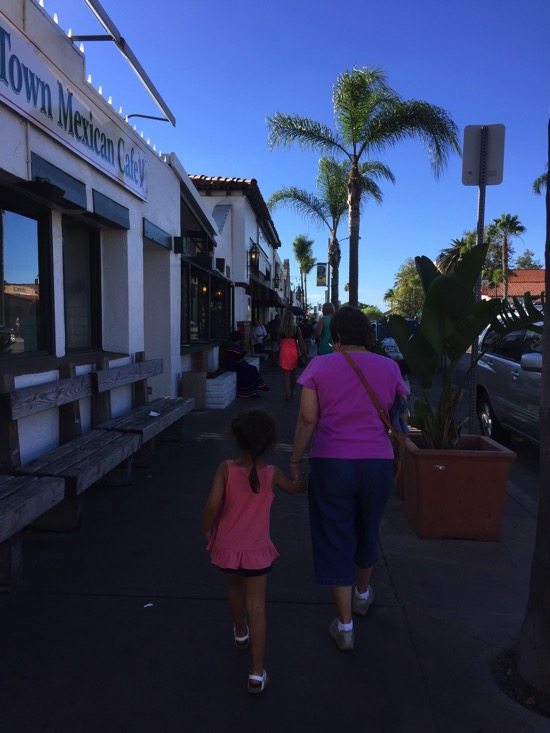 Old Town,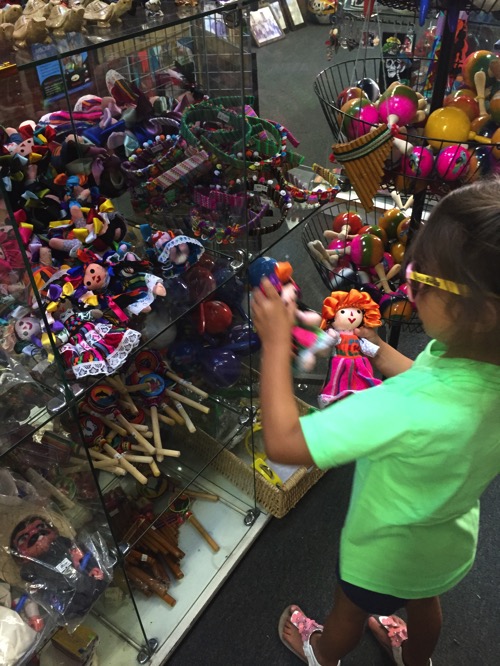 Gaslamp,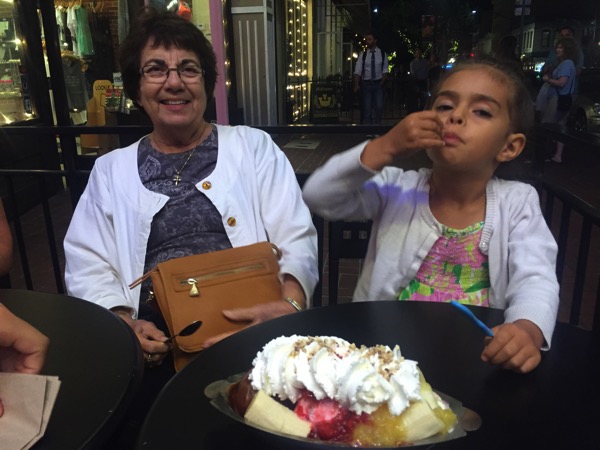 (Liv took one bite of the sundae and tried to proclaim it as her own haha)
PB,
Point Loma/OB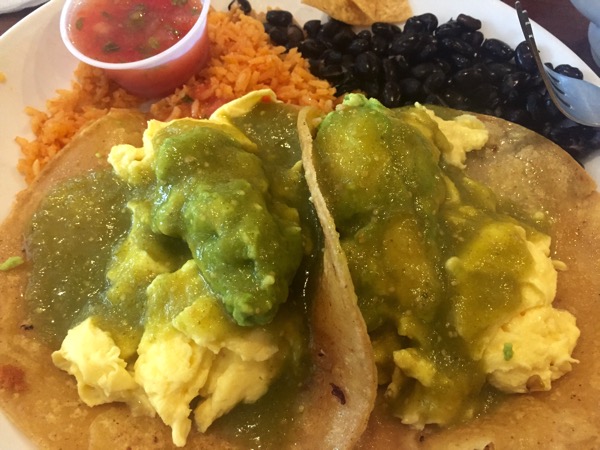 (Breakfast tacos at Broken Yolk)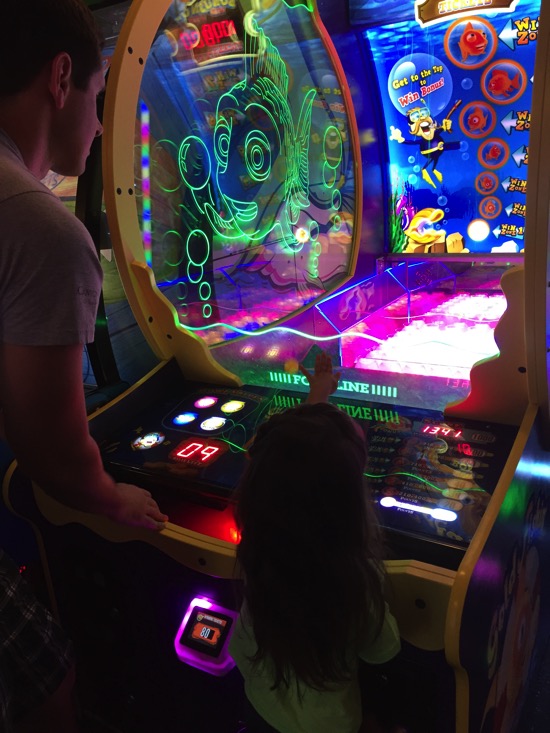 (Playing the games at Corvette's Diner before dinner)
and Little Italy.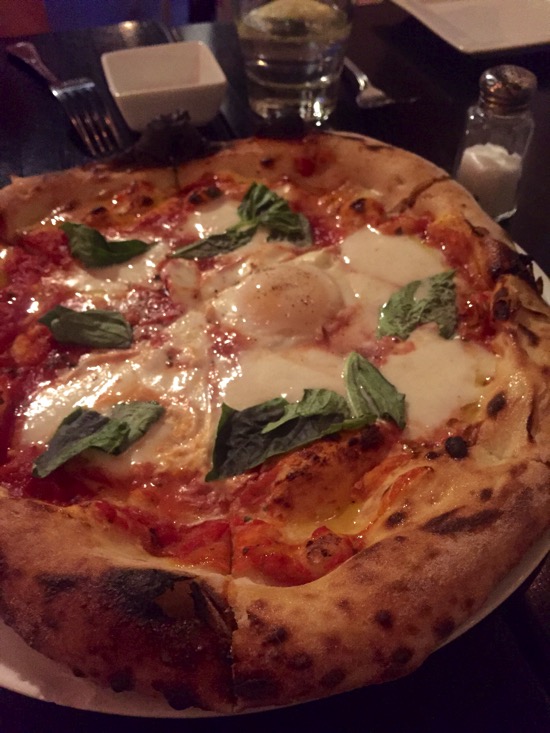 (When your husband realizes you left the house dressed like accidental twins, and you're just like "mmmmm pizza")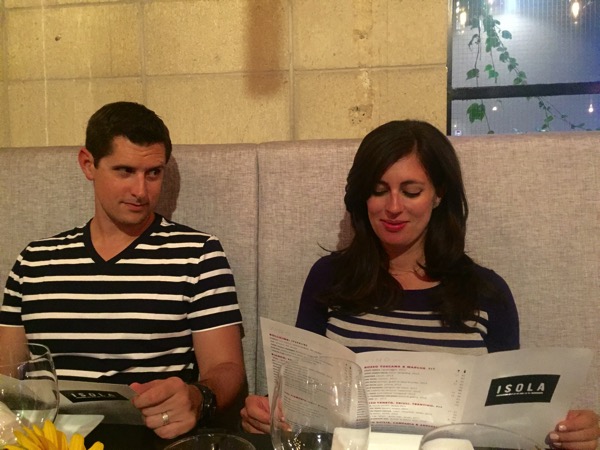 We also spent a lot of time just hanging out at the house, watching movies -I finally watched Some Like It Hot– and relaxing. It was perfect.
While we took advantage of the awesome local restaurants, we also enjoyed a couple of family dinners here at home + breakfasts. The first night, the Pilot grilled up a feast:
chicken and steaks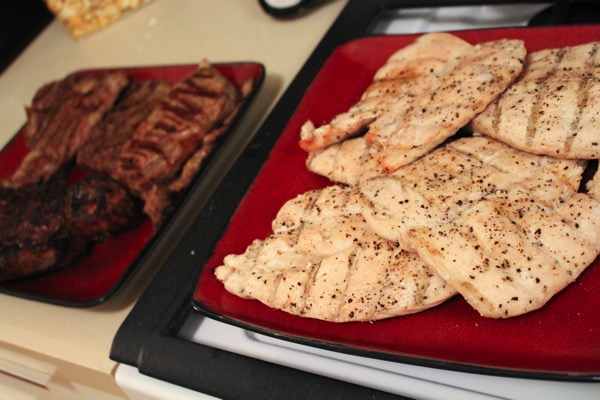 sweet potatoes and balsamic veggie packs (I put them in foil with fig balsamic, garlic cloves, olive oil, salt and pepper)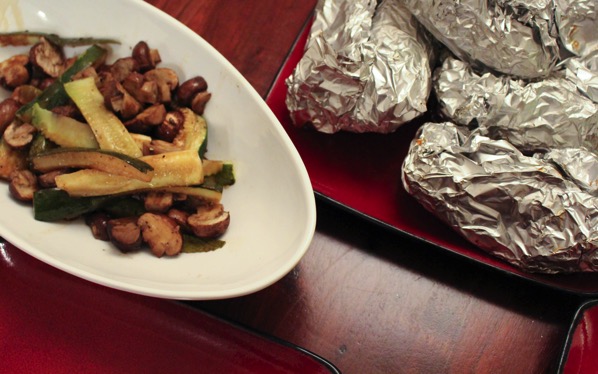 and a giant salad with romaine, bell peppers, cucumber and feta.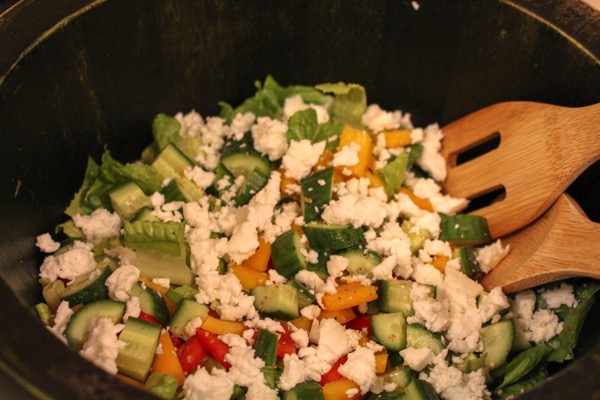 Workout-wise, I got in a walk + TRX combo, a long walk on Saturday, and a barre class on Sunday. Finishing up the full class is definitely a challenge, but it's one of the few things that still feels great. I also love the girls at the barre studio, so I'm happy for any chance to see them and catch up with everyone. I'm definitely looking forward to wearing my teaching hat (teaching sticky socks) again soon. 🙂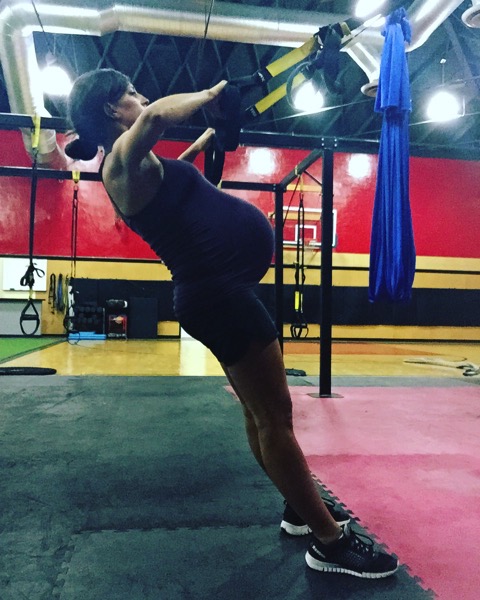 Today, we're back in the routine of the week! What did you do this weekend? What's the most challenging workout or class on your schedule right now?
Hope you have a great night and I'll see ya in the am with a new breakfast recipe!
xoxo
Gina
I've been meaning to say THANK YOU again to all of you who ordered your lotus tanks! I'm finalizing sizes today and will have the shirts ordered this week. I can't wait to see the pics of everyone wearing them, and thank you for helping to provide 1200+ meals to Feeding America before the holiday season. <3
Something to do: this ab burner! It's less than 10 minutes and will have your core crying tears of..happiness.