I used to love me some Crest Whitestrips.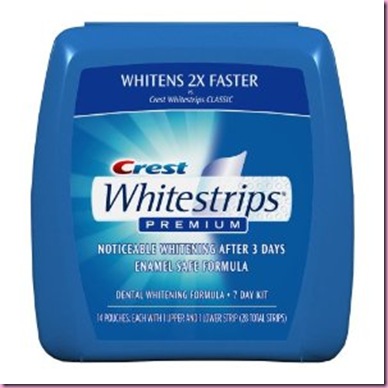 Source
As soon as they became really popular (I think it was late high school?), I jumped on the bandwagon. This was before I really paid attention to the ingredients in anything I was using, especially beauty products, and also started my hardcore coffee addiction. I've mentioned it before, but at my worst, it was 16 cups a day. The Pilot bought me a 16-cup coffee maker when I was in college –since we met at Starbucks, he would always get cute coffee-related gifts for me while we were dating- and by the end of the night, it was always gone. So the Whitestrips went well with my coffee addiction… I'd stain them, then bleach them to a shiny white.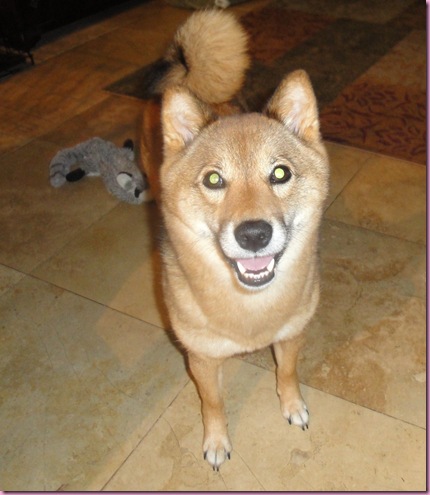 [Viesa has always had beautiful white chompers]
I followed the directions and did the whole box, and always kept a box to have on hand for touch-ups every now and again.
Even though I don't drink coffee like I used to, after I broke the habit, I still used the Whitestrips from time to time. They work extremely well to get rid of coffee or wine stains, are convenient (30 minutes to a bright smile!), but I did notice some increased teeth sensitivity from continued use of them.
We have our Christmas photos in front of the Pilot's jet on Saturday, and next to figuring out what I'm going to wear (still no idea), the next thought on my list was bleaching my teeth. Since I'm not using the Whitestrips at all right now –no coffee or vino for this girl- I did some research on natural teeth whitening options:
From this website:

Baking Soda

Brushing with baking soda is one of the oldest and most effective natural tooth whitening remedies. It successfully removes stains and kills bacteria in the mouth making your teeth whiter and healthier. It's possible that baking soda can irritate your gums. If you find this to be the case, try mixing it with salt and brush gently. Many types of toothpaste come with baking soda added – you may want to try one of them as well. This method is pretty successful and among the safest. It is worth trying.

Peroxide

This method calls for gargling of hydrogen peroxide (yes, the kind you'll find in your medicine cabinet) as a way to whiten your teeth. It may work, but you may notice some tooth and gum sensitivity. Even though you may experience some discomfort, whitening with peroxide is safe as long as you don't swallow it. The concentration of peroxide found in hydrogen peroxide is much lower than the over-the-counter whiteners, so you should be prepared for less drastic results. Peroxide may be a good idea to try once in a while, maybe for a special day or event, just to add that little bit of extra whitening, but it's probably not strong enough to be used as a primary treatment.

Baking Soda & Peroxide Paste

Perhaps the most effective natural teeth whitener, this formula is a time-tested remedy that works. The ingredients are commonly found in most homes and are not harmful if used properly. This means you should use it in moderation (no more than once a week) and you should not ingest the paste. The paste is made by combining approximately equal parts (2-3 teaspoons) of both baking soda and hydrogen peroxide into a bowl. Mix them together until they reach a consistency similar to tooth paste. Once you've reached a texture you're satisfied with brush your teeth with it, leaving it on for a couple minutes at least. Next, rinse your mouth, spitting out the paste and re-brush with regular tooth paste. And that's it! If you're planning whiten your teeth at home, without purchasing a teeth whitening kit, this combination is your best bet. In fact, you can probably find a tooth paste brand that sells a product with these ingredients.
Something about using peroxide freaks me out (especially right now), but maybe something I'd try in the future? Who knows, I may just go back to the Whitestrips eventually, though 😉
Have you used Crest Whitestrips or bleached your teeth before?