Vegas recap continues 🙂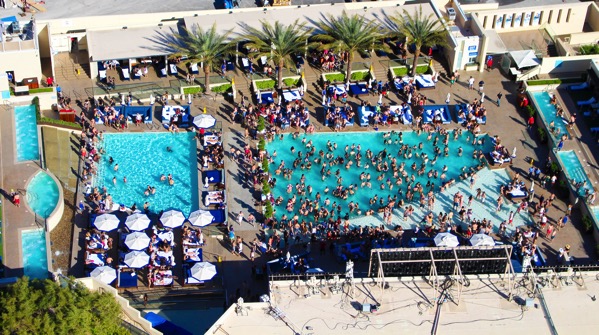 While we were in Vegas, we stayed at the Signature, which is where the Pilot and I stayed last time we were there for the Pac-12 tournament. It's adjacent to the MGM, where all of the basketball games are held, so it makes it a convenient spot. I guess they're moving the tournament to the new arena by the Monte Carlo next year, so we may explore staying somewhere else.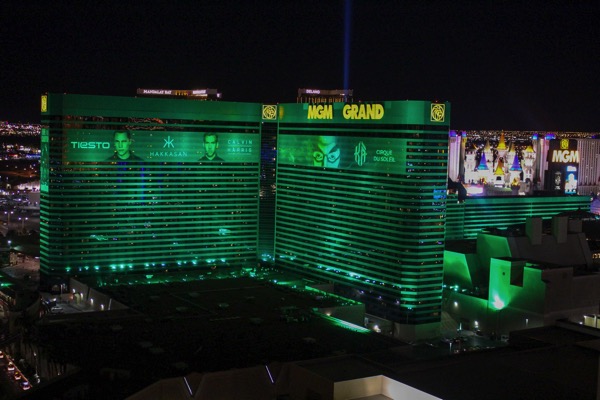 We shared a suite, so there were two rooms exactly like the ones we had last time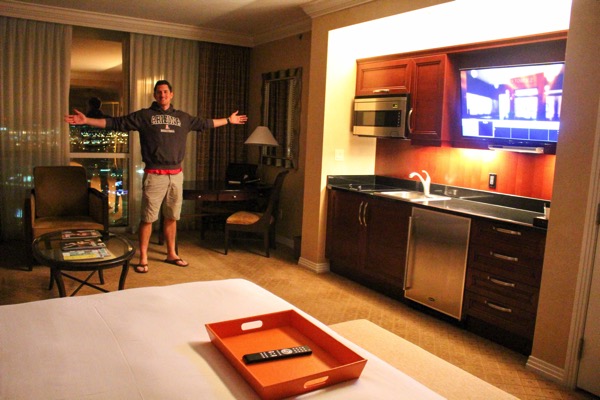 with an adjoining lounge area, including a kitchen, dining room table,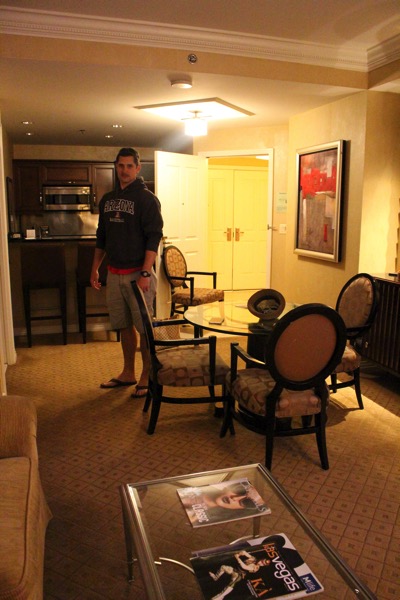 and balcony.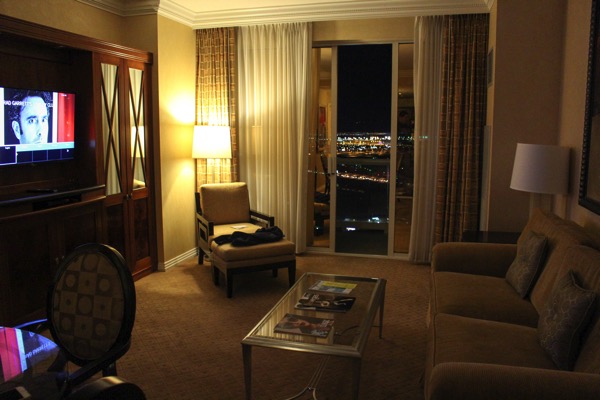 Our main mission was to watch the Wildcats play, and since Betsy's beloved Bruins lost in the first round, she was an honorary Wildcat for the night. 😉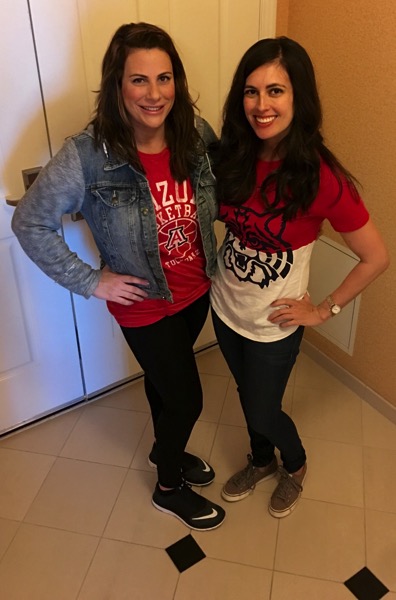 When we bought our tickets, the regular sessions were sold out, and all they had left were tickets for the tournament. So, we bought those, and figured we could get Friday game tickets when we got into town. We got majorly hooked up on TicketsNow.com, which is a verified ticket resale option, so you know everything is legit. We were right behind the basket and the Oregon band.
The crowd was also about 90% U of A fans, which was amazing. We sat next to an entire row of loud and hilarious Arizona fans.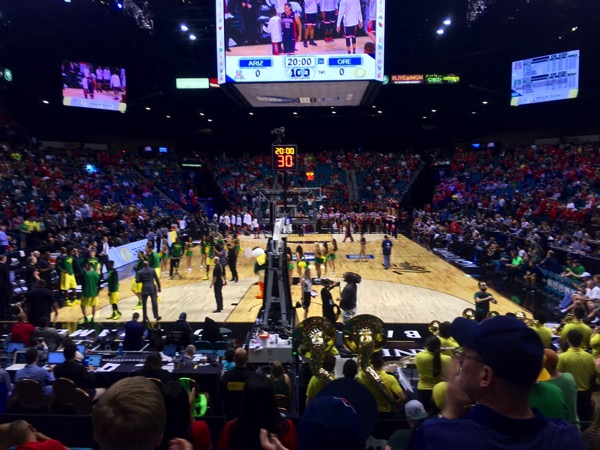 We ended up losing in overtime -after I was positive the game was over, so it was pretty thrilling- and we managed to sell our tickets for Saturday. We thought about going to the game anyway, but figured it would be more fun to go to dinner and clubbing instead. The Pilot went down to the arena and sold the tickets fairly quickly. I'm convinced it was the mustache.
Saturday afternoon, we spent some time shopping before the boys went off to gamble. Betsy and I continued our shopping blitz through the Forum Shops and then hit up the Miracle Mile shops at Planet Hollywood. We all ubered it back to the hotel to get ready for dinner at Craftsteak!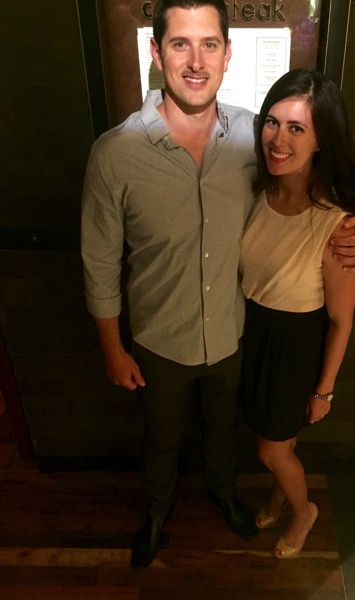 Dinner was so good, and we were all so full we wanted to crawl into a food coma and sleep forever, but we rallied and headed over to Hakkasan.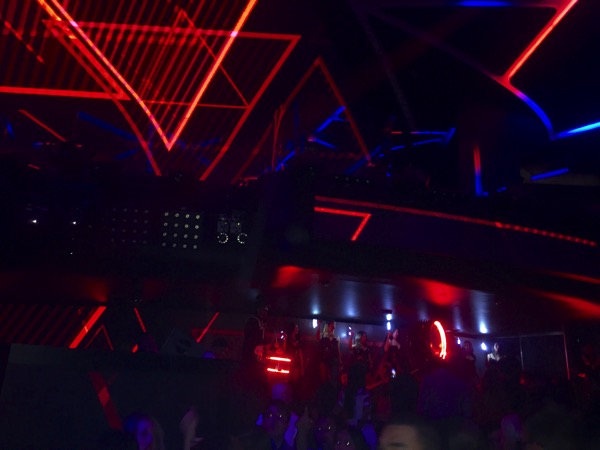 Drinks + dancing is one of my favorite things, even though the DJ played techno music the whole time. Do clubs play hip hop anymore? I don't even know. Also, I totally felt like the scene from Knocked Up when the two moms are trying to get into the club. BUT we got in for free and didn't have to wait in line.
Probably because I'm a high roller.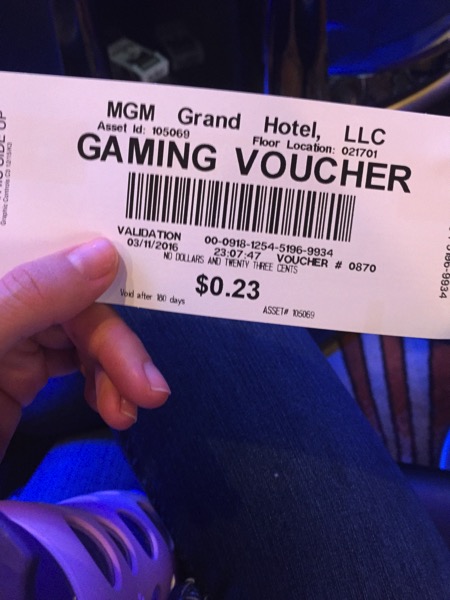 Even though it was lovely to enjoy some time with fellow adults, SLEEP IN, and feel refreshed to head back into the 24/7 parenting duties, there's nothing like coming home to your babies. I missed them so much.
Now we're getting back in the swing of things, which has been extra fun with Daylight Savings. I never understood why people complain about it. I get it now haha.
Hope you're enjoying the day and I'll see ya in the morning!
xoxo
Gina