Hi friends. Hope you've having a wonderful day. I hope you don't mind me hopping in here today with some thoughts and everything that's been going on lately. With the great move, I've been thinking a lot about challenges and how so many things can change over time.
A year ago today, I was recovering from my repair surgery after P's birth. Not too long after that, I had nerve graft surgery on my hand.
Leading up to that point, I was in a pretty bad place.
I had suffered from postpartum depression and anxiety, spent 5 months trying to figure out how to take care of P's severe reflux (and worried sick about her choking, which she did often, and stopped breathing a few times. It was absolutely awful), and dealing with the repercussions of birthing an almost 11-lb baby and not being stitched correctly. (It still makes me shudder to type that.)
I didn't know if I'd ever be able to ride a spin bike again, run, or sit comfortably. I felt broken, and while I thanked my body for what it did, I also felt so down that I wasn't able to heal properly.
I was so thankful that I found an incredible doctor that could help me -instead of telling me it was a fact of life, she was determined to make things better- and had surgery when P was 5 months old, and another one a few weeks later to repair the nerve in my hand I had completely severed with a steak knife. OOF. Up until that surgery, my thumb was completely numb and tingling 24/7, I couldn't open jars or doors easily, and was always dropping things.
We had a scary diagnosis in the family (which, thank God, this person has healed completely and is doing amazingly), but it was just a hard time.
We talk about the fact that we loved San Diego so much, but we didn't have the best luck there. We were lucky to live in one of the greatest places in the US -seriously a dream location- because I can't even imagine what it would have been like to go through all of that in a place that we didn't love. At least I could cry into a Tiki Port acai bowl, right?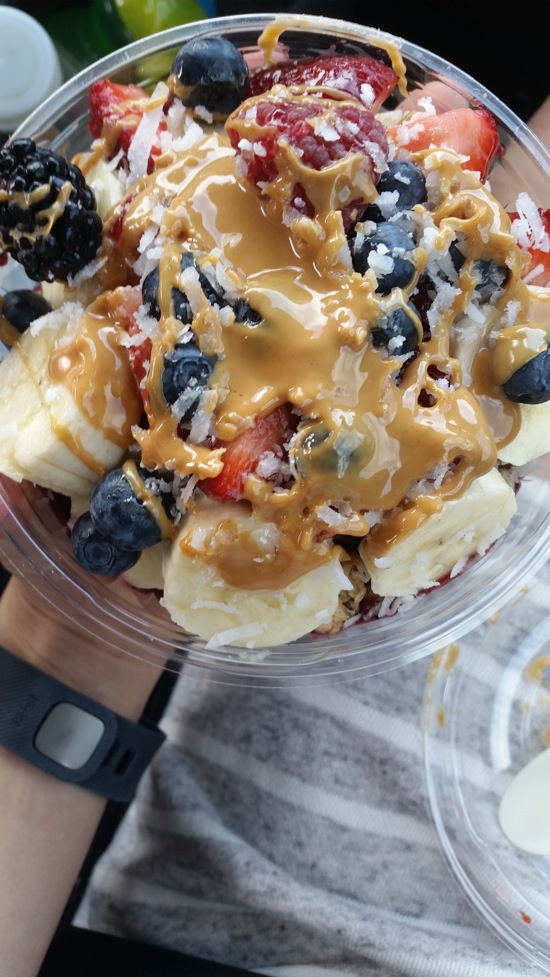 Despite the fact that it was such a rough time for our family, I'm thankful for the experience.
This forced me to learn so much more about postpartum fitness and healing, so I can share everything I know with fellow mamas.
I learned how to adapt workouts for a hand injury and recovery.
While I always appreciate and love those who are close to me, it really taught me the value of TIME with these treasured people.
I learned a lot about reflux, meds, and strategies to help. It breaks my heart when I have to share this information, because I know how it feels to be in the reflux nightmare. I've had phone calls and long email sessions with so many friends, and mamas who read this blog. My experience means I can be a virtual helper in the confusing and stressful world of reflux. (More of my tips for coping with reflux are here.)
These experiences made me stronger. They made me more present. And they made me less resistant to change and the things I can't control.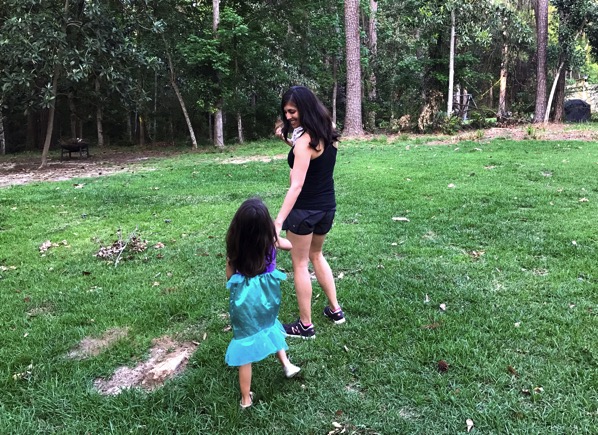 While I know these won't be the only major hurdles that we go through, and life has a funny way of throwing curve balls, I just wanted to send a little note and hug along to those who are experiencing challenging times right now.
You can do hard things.
When my nurse at the ER gave me this pep talk, and told me everything really would be ok, I found myself aching for the days where I could put these obstacles behind us. I knew it was coming eventually, and a year after my surgeries, things are so different. This time last year, I was walking in tiny shuffle steps, and now, I can take spin classes. I'm able to run, stand, and sit without pain. I can hold things with my left hand (even 20 lb. dumbbells!) without dropping them.
And the best part: our little reflux baby is thriving. You'd never know that she had been through such a painful time when she's dancing to Megan Trainor in her MyGym baby class, hugging her sister and kissing her on the cheek, and happily eating full plates of food.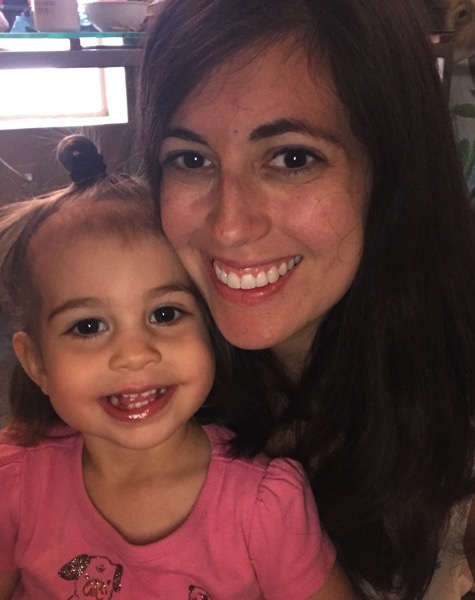 If you're going through a hard time right now, I'm sending so much love to you. You can do hard things. You're going to be ok. I hope when the clouds clear, you do something wonderful to celebrate. It doesn't have to be a tattoo. 😉
xoxo
Gina