Whew! What a whirlwind of a morning. Up at 4:30 -I have no idea how that happened- to the airport, and here in LA after a few traveling adventures, of course. It feels like 5pm already 🙂
Before I set off for today's events, I wanted to say a quick "hello" and tell you about last night's dinner party.
It was a feast of all feasts, cooked up by the chefs and grill masters in the family: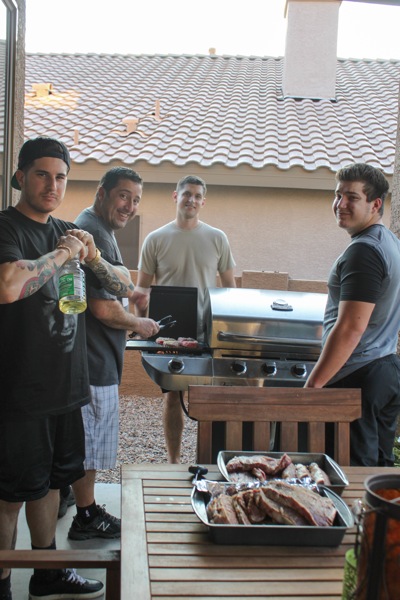 (photo minus my madre, who reigns supreme as the grilling queen)
The Pilot wanted to have a night where my uncle and Kyle could teach him how to perfectly cook different types of meat, so last night was the night. Everyone brought over something different, and we enjoyed the amazing meal along with some margaritas and wine 🙂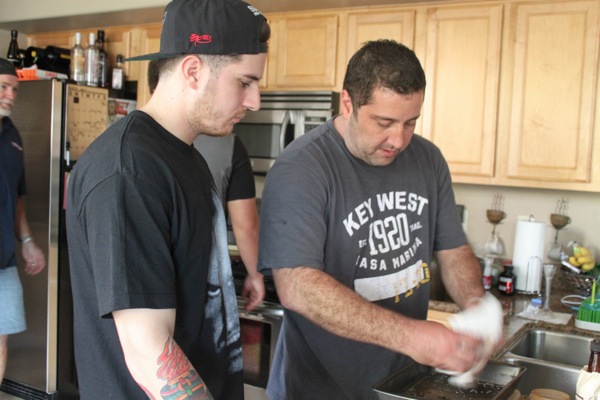 Fresh salad (greens, zucchini, squash, bell peppers and some homemade balsamic)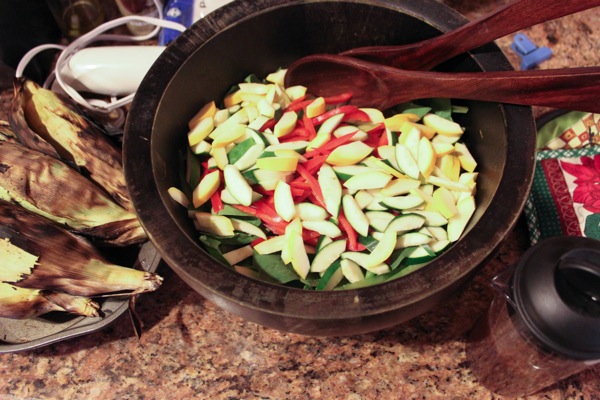 the most perfect ahi tuna,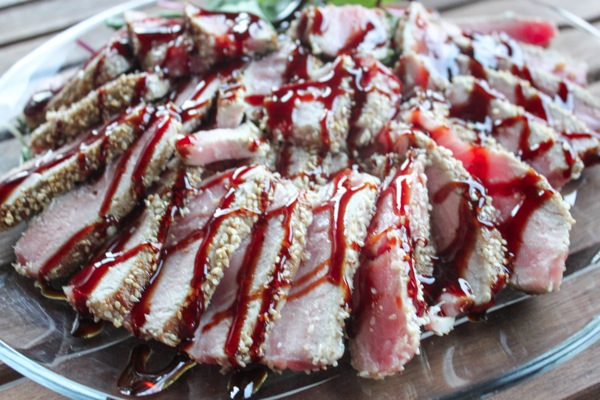 and enough meat for an army.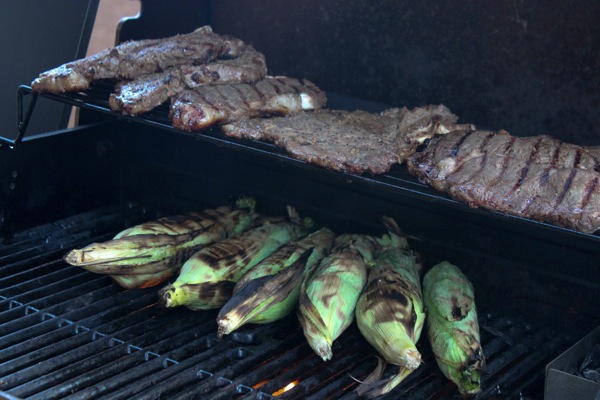 Plus pasta, fries, Nana's Jell-o casserole,
and the infamous fruit pizza.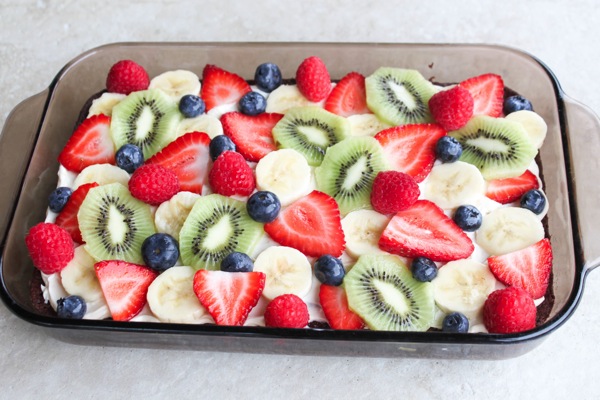 For the ahi tuna, my uncle added a spice rub of coriander and fennel, then topped with a thick layer on sesame seeds. He seared each side on the grill, and then cut into long medallions, drizzled with hoisin sauce and sriracha. Hands down the best tuna I've ever had.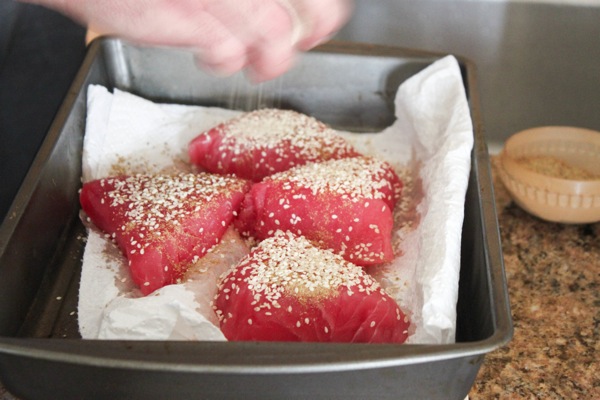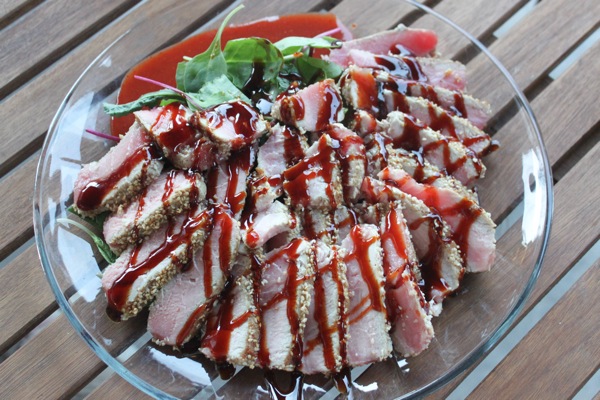 And now with this post full of glorious eats, it's time for this girl to track down some breakfast and maybe take a nap before tonight's Physique 57 event 🙂
Hope you have a wonderful day! See ya later this afternoon.
xoxo
Gina