Hey friends <3 How are ya? Hope your weekend is off to a great start!
After hot bar, Nordstrom Rack, and an impromptu pizza party, mine definitely is 🙂
I had my gestational diabetes test this morning –deets are on the family page- and as soon as I was given the freedom to eat, the Pilot and I shared these roasted chickpea snacks.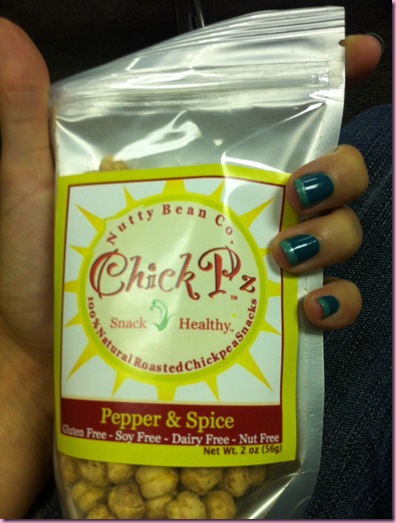 OpenSky sent them to me to see if I'd like to add them to my store, and as much as I wanted to like them, we weren't huge fans. They needed to be crunchier and almost tasted stale, even though they weren't. It's a fantastic idea for a snack, though.
After my doc appt, the Pilot went back to work and I met up with a friend at Nordstrom Rack, which just opened yesterday.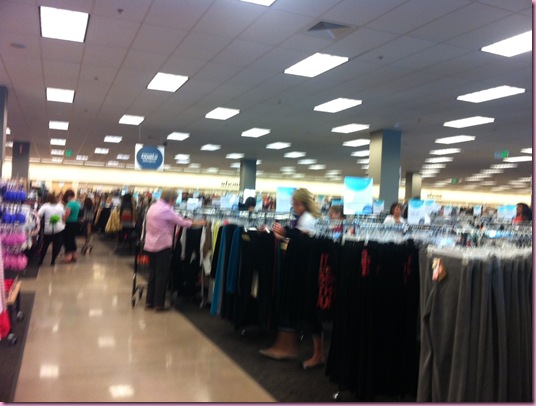 [Sorry for the blurry pic- my hands were a little shaky from all the sugar]
The verdict: LOVED it.
They had a Nordstrom Rack in Orlando, but I never found anything and really had to dig when I was there. Since the store here is new, everything was still pretty organized and easy to find- I scored some goodies that I'll post on the Fashion page this weekend.
It was a day off from the gym since I teach three classes tomorrow, but I'm a firm believer in shopping as active recovery cardio 😉
Tonight, we were supposed to have friends over for taco night, but when I got home, I crashed pretty hard. After a nap I felt worse, and still didn't have the groceries or energy needed to make a Mexican feast. I really didn't want to cancel, so I texted our friends to see if it would be ok if we just ordered pizza and hung out instead.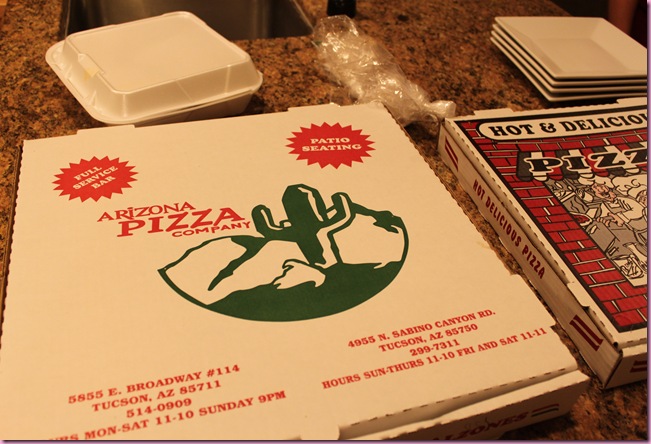 Pizza FTW
Still feeling a little *off* –I heard this is pretty common after the test- I just munched a couple of wings and a salad, and enjoyed the fabulous company.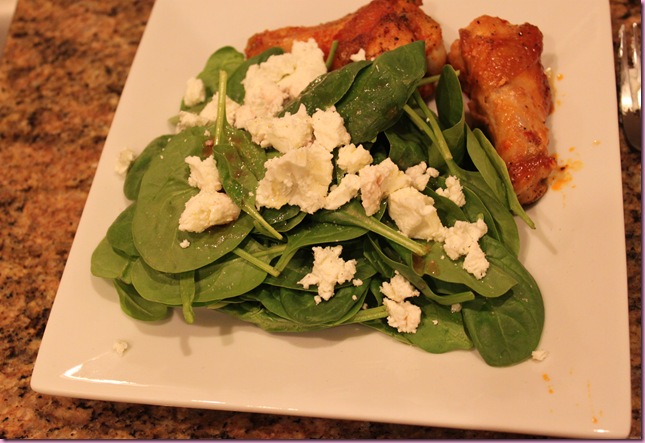 I'm gonna take a hint from Bell and call it a night….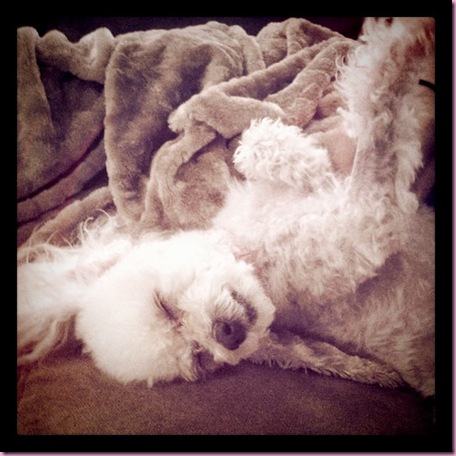 See ya in the morning!
xoxo
Gina
Something to talk about: Do you like to "treasure hunt" when you shop, or walk in, find what you want in your size and go? I have to be in the mood to treasure hunt, but when the mood strikes, I'll hit up TJ Maxx [and now the Rack] and see what I can find.
Today's workout jam: "Proud Mary" Glee – LOVE this song for sprints and intervals