Hey! It's the freakin' weekend!!! 😀 Hope yours has been lovely so far.
I'd have to say last night's dinner party was a success.
Before: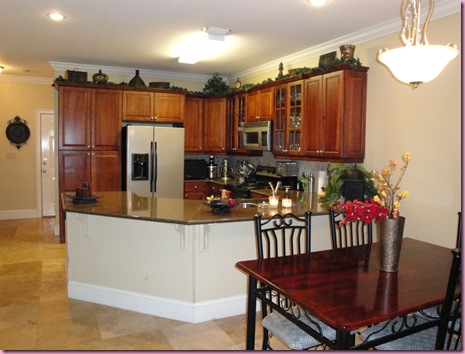 After (at the end of the night):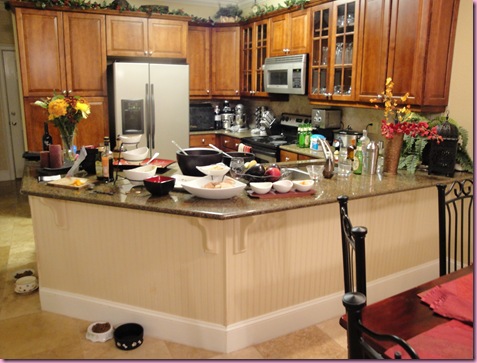 I made the standard Gina appetizers (using pics from the archives for these since I was making the fish while everyone had drinkies and snacked)
Hummus and Mary's crack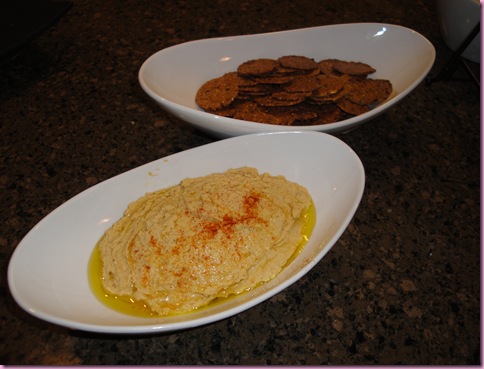 Veg: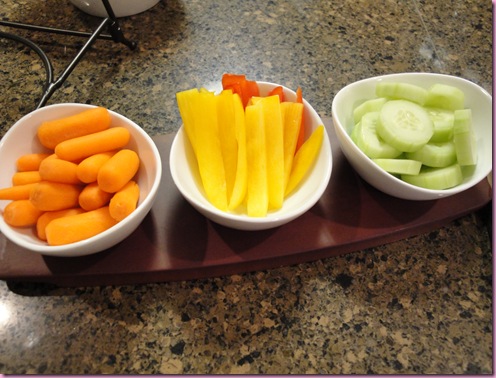 Cheese plate with herbed havarti, goat jack cheese, goat cheese, persimmon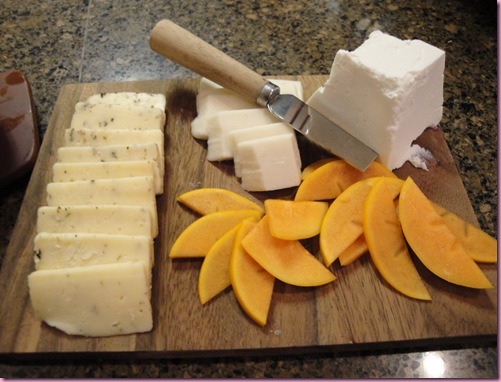 Spicy olives, pita and Artichoke Dip from Eat, Drink and Be Vegan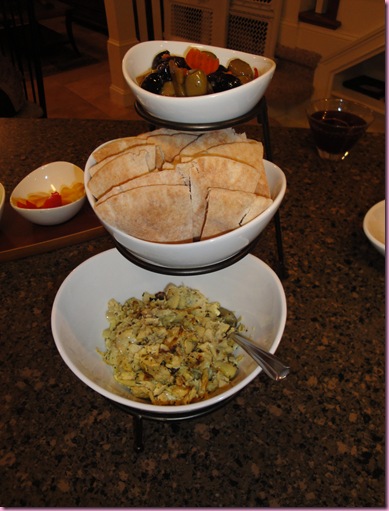 For our meal, I made an autumn salad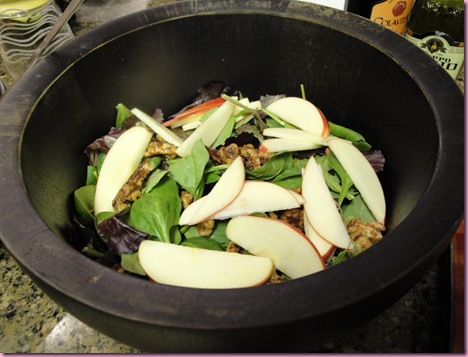 With spinach, mixed greens, sliced apples (with lemon juice so they wouldn't turn brown), and raw candied walnuts that I threw in the dehydrator yesterday (walnuts, maple syrup, sucanat, cinnamon, sea salt, nutmeg)
Mashed sweet potatoes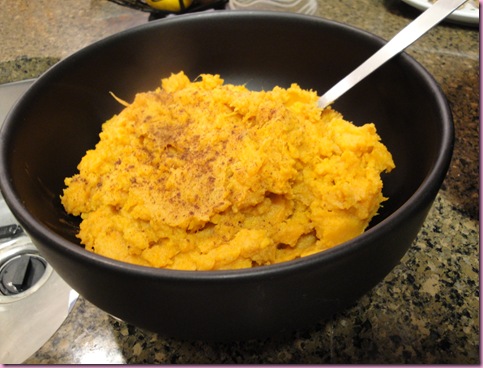 5 sweet potatoes, baked at 375 for an hour, then put into the slow cooker with Earth Balance, almond milk, sea salt and cinnamon
Pomegranate and Lemon Herb Tilapia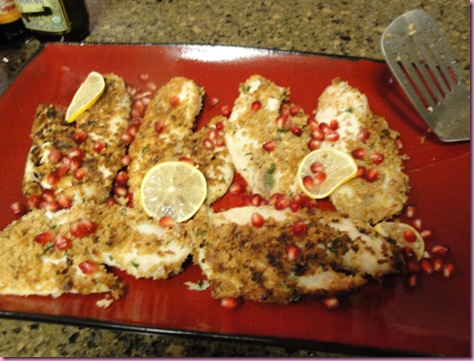 (Using whole wheat panko bread crumbs)
My plate: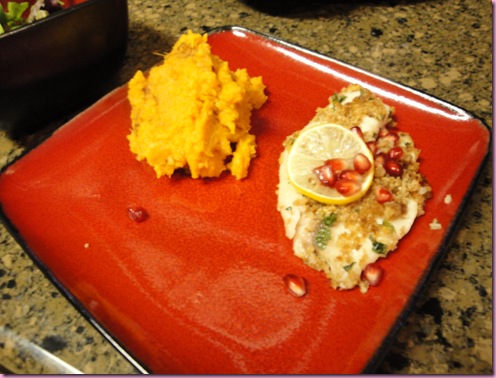 Salad (with balsamic vinegar and extra virgin olive oil)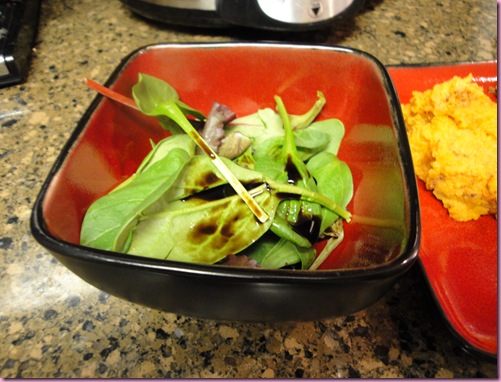 And quite a few of these babies….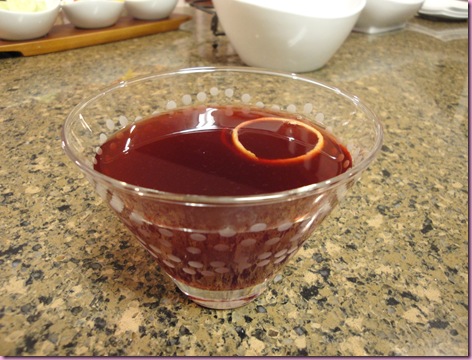 Dessert was the best part 😉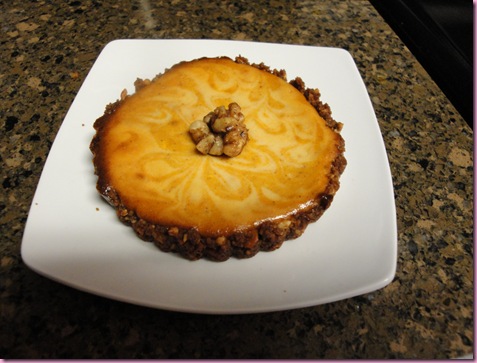 Marbled Pumpkin Cheesecake = foodgasm
You guys know about 99% of the time, I choose not to eat cow's dairy. The 1% of the time that I do, it will most likely be in cheesecake form 🙂
We had a great time having drinks and feasting with two other couples, and we ended up playing Catch Phrase until around 12:30. That's two nights in a row that I've been up late… this old woman is feeling young again!
That is, until everyone left… the pilot cleaned up EVERYTHING (thank you, face) and I passed out on the couch with the puppies.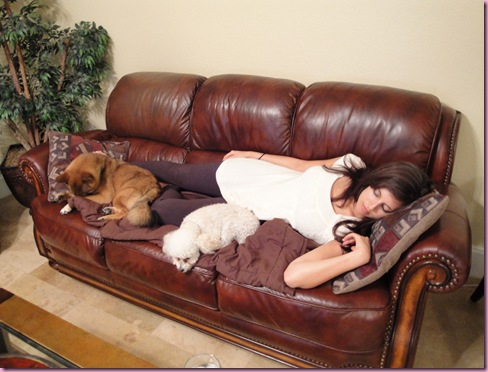 It was a good night 🙂
Today, I'm going to clean the upstairs because my twin friends are coming to visit (!), hit up the gym for some cardio, yoga, stop by the health food store, then off to dinner at Meara and her pilot's casa.
Have a wonderful Saturday <3
G