Have you ever had to finish a story with "and then I found $20?"
The Pilot taught me that trick after I told him a particular story that had no climax whatsoever. It's that awkward moment where you know it's not going anywhere, look up at the other person and say, "and then… yeah."
"And then you found $20?"
"Exactly! It was just laying on the street! Amazing."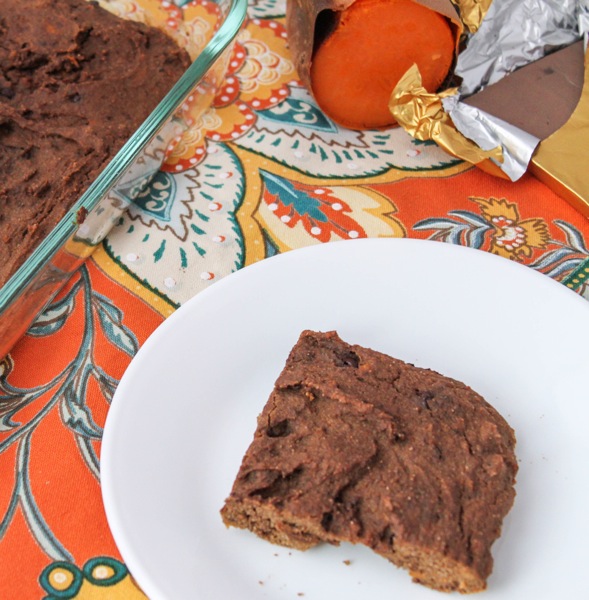 I didn't exactly find $20, but I did put protein powder in my brownies.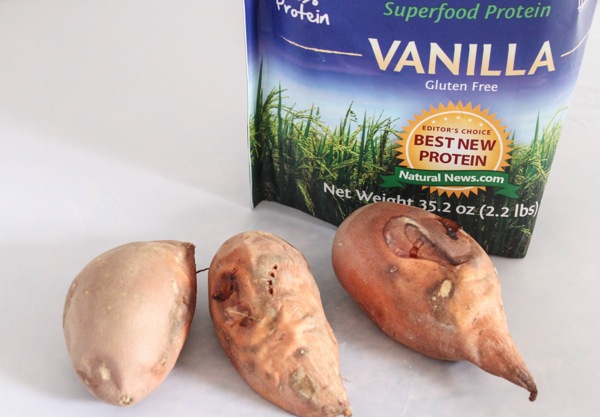 I know, I know.
I used to put protein powder in anything and proclaim it as "healthy now!" – just like the protein powder magically canceled out all of the sugar I was about to consume.
I've learned since then to keep my desserts as desserts, and and my everyday stuff as everyday stuff. I no longer have suspicious white powder all over me from abusing the Sun Warrior stash, and have mostly stuck to smoothies and protein fluff.
Then I had this giant bag of sweet potatoes, knew they were going to be turned into brownies for an everyday treat, and decided to throw some protein powder in there, too. Just for kicks.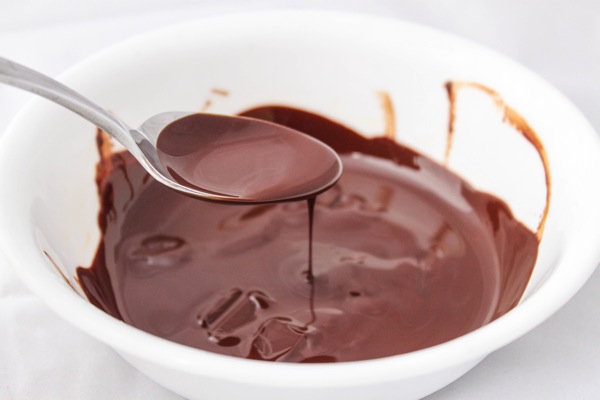 And then…. yeah.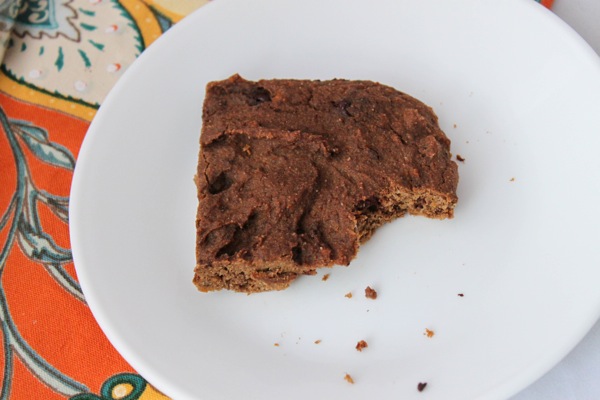 Chocolate Protein Bars (bars/cake/brownies/eat it)
gluten-free, no added sugar, no added fat
Makes 6 sizable squares (I'd have 2-3 for a snack)
1/3 C sweet potato flesh (from a large baked sweet potato. The canned stuff doesn't taste as good)
2 eggs, 1 egg white
1/2 chocolate bar, melted (can use a double-boiler if you're feeling fancy, or a glass bowl in the microwave. Microwave the chocolate in 30 second intervals, stopping to stir in between)
2 scoops protein powder of choice (I used vanilla Sun Warrior, chocolate would be awesome too)
1/3 C brown rice flour
1 t vanilla
1/4 t baking powder
pinch salt
pinch cinnamon
2 packs of Stevia (or sweetener of choice)
1. Preheat oven to 350 and spray a small baking dish (I used a glass one that was probably 8×8?) with nonstick spray
2. Mix all of the ingredients in a large bowl. Pour mixture into the baking dish and smooth with a spatula.
3. Bake 20 minutes, or until toothpick inserted in the "cake" comes out clean.
Looking for nutrition stats? Here ya go. 
Enjoy! <3