Sweet Potato Protein Breakfast Bowl
Sick of oatmeal for breakfast? Try a sweet potato breakfast to change it up! Bonus: it's gluten-free, high in protein, nutrients, smart carbs, and customizable.
I've been a little bit breakfast bored lately.
It's my favorite meal of the day, but it's also the most frantic. I'm usually trying to feed Liv and P at the same time, chugging coffee, and scrambling around afterwards getting everyone dressed. For this reason, I usually don't have a *real* breakfast until later in the morning, after the girls are playing happily after breakfast (or if it's a camp or preschool day: after drop-off) or when P takes her first nap.
Then I can settle in, make some food and enjoy.
I usually stick to the same staples: overnight oats, egg burritos, egg with oats, breakfast cookies, or cookie dough cereal.
My friend Jen posted a breakfast on Snapcat, and I knew I needed to try it immediately to switch up the rotation:
Sweet Potato Breakfast Bowl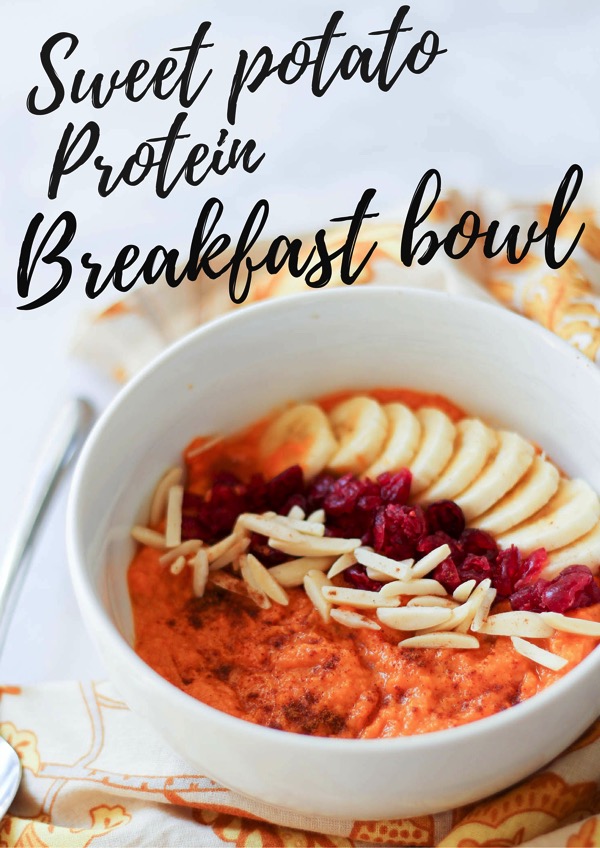 WHY DIDN'T I THINK OF THIS?!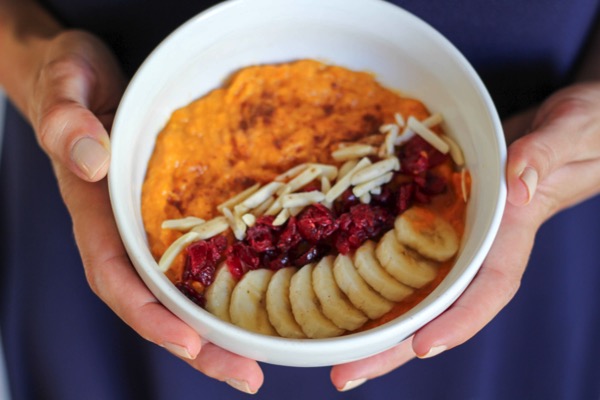 I've been known to eat a cold sweet potato out of the fridge, skin and all, but to actually put it into a bowl, heat it up with delicious toppings….
we must make up for lost time here.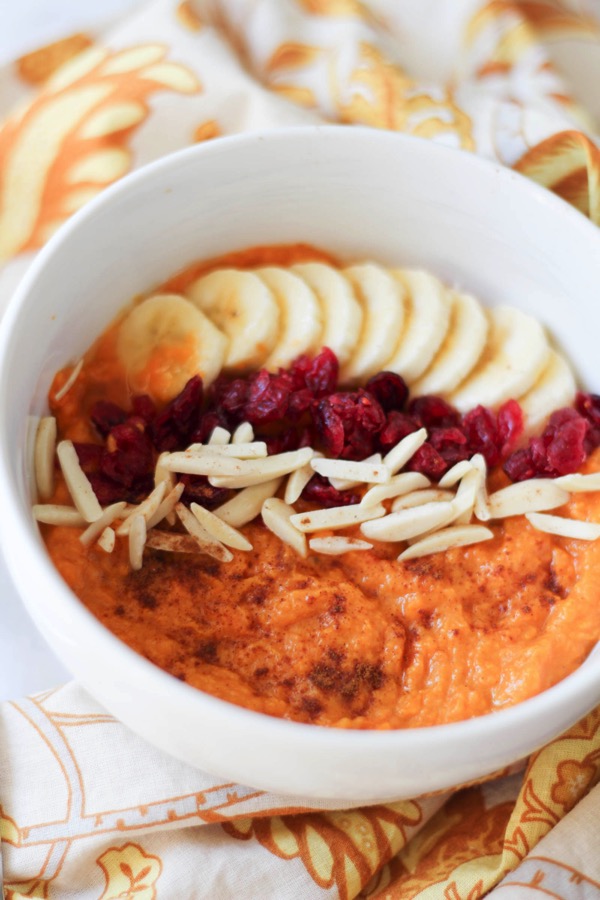 This is one of those recipes that isn't really a recipe, but a great idea that I wanted to share with ya.
How to Make Sweet Potato Breakfast Bowl
Bake an entire bag of sweet potatoes. Peel them while they're still slightly warm -they're easier to peel that way- cool to room temperature, and store covered in the fridge.
For breakfast, grab one medium potato or two smaller ones out of the fridge, and mash in a bowl with almond milk to thin it out.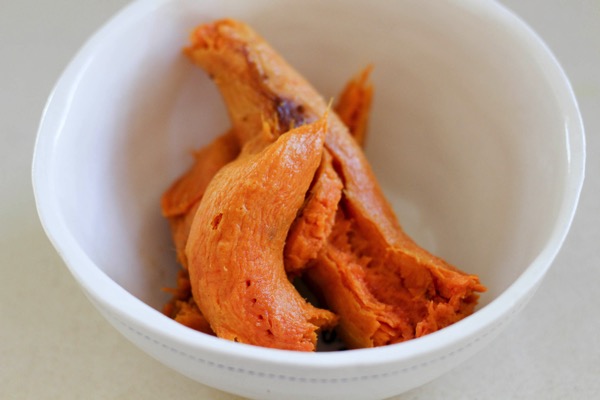 Heat on the stovetop or in the microwave, before stirring in a scoop of protein powder, more almond milk as needed, pumpkin pie spice, and a splash of vanilla.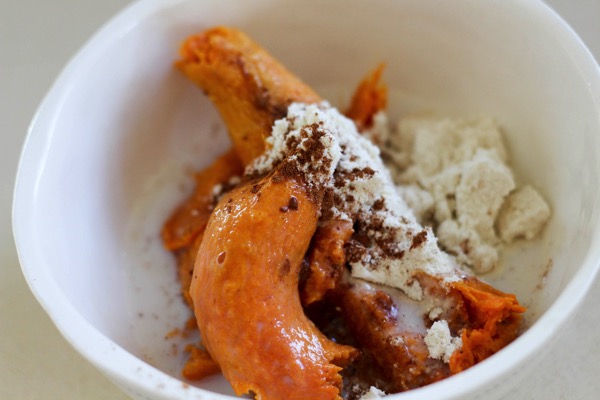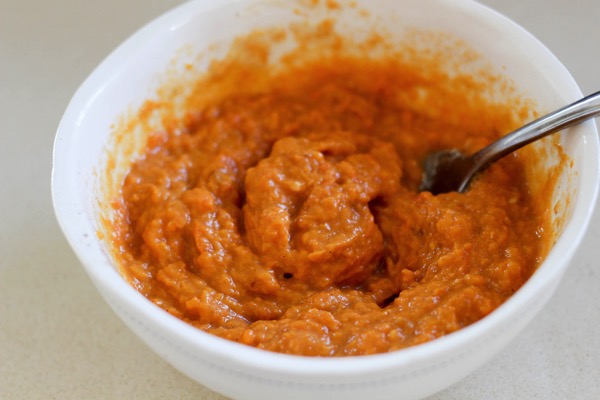 Top with any combo of the following:
sliced bananas or berries
walnuts, almonds, hemp seeds or flax
a drizzle of your favorite nut butter
shredded coconut
Honey or maple syrup
More cinnamon or pumpkin pie spice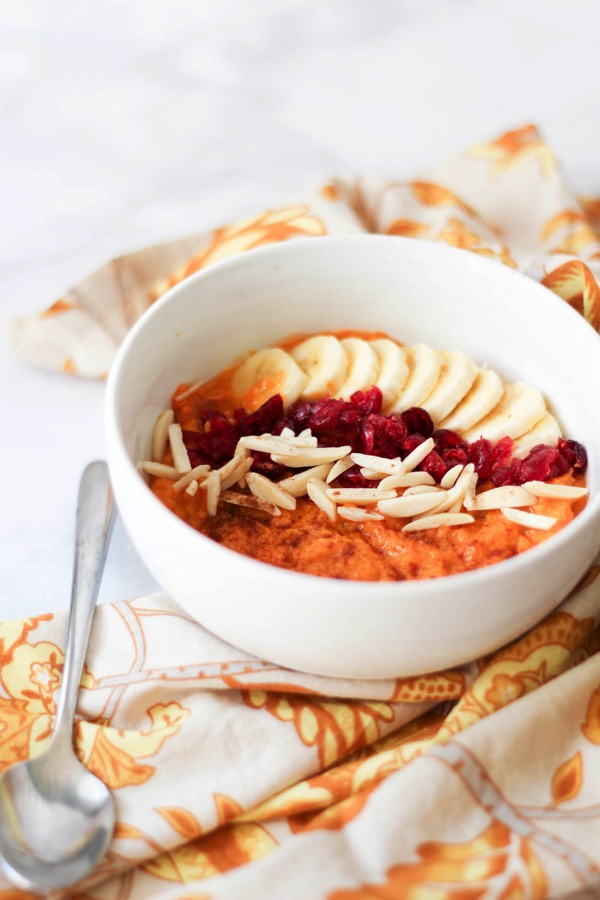 Boom!
Have you tried this before?
Any fun or new breakfast combos lately? I think I've mentioned this on the blog before, but I love cold leftovers for breakfast. Pizza, lasagna and enchiladas are my fave. 🙂
xoxo
Gina
More breakfast recipes that changed the game in our house: