Hi friends! How are you? I hope that those who were celebrating yesterday enjoyed a fun and festive Christmas. Ours was a great one. We spent the day at home in our pajamas, opening gifts, watching the girls play, eating delicious food, watching holiday movies, and drinking almond milk egg nog. Not a bad way to spend the day. 😉
We FaceTimed with our family and friends all over the US, and enjoyed the greatest gift: our little family was together. I was remembering all of the Christmases that the Pilot and I have spent apart, and whenever he's home, I'm extra thankful.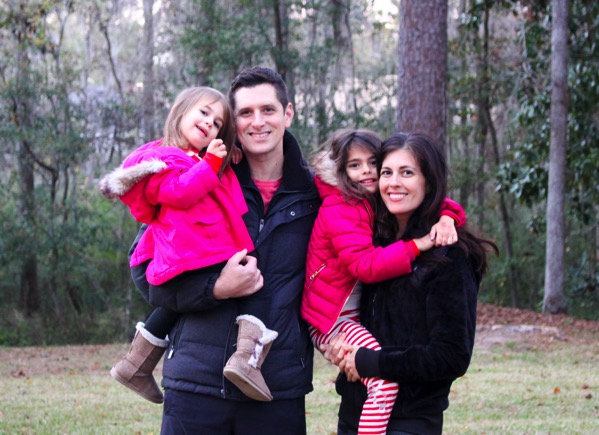 Some pics from the festivities:
Christmas Eve Eve, we took the girls to Wild Adventures for some holiday fun. It was PACKED, and probably the most lights I've seen in Valdosta at once. The girls can ride so many rides now that we were there until the park closed.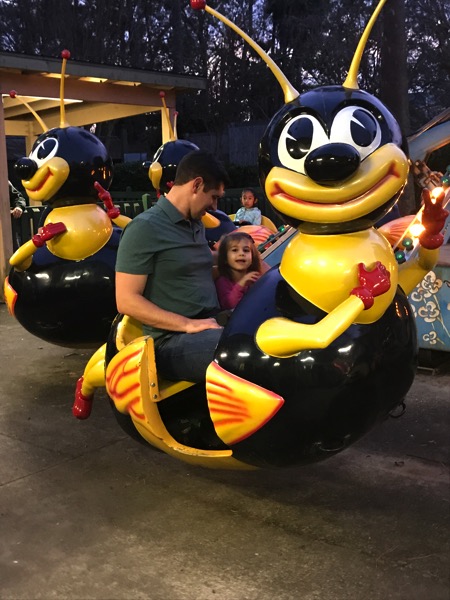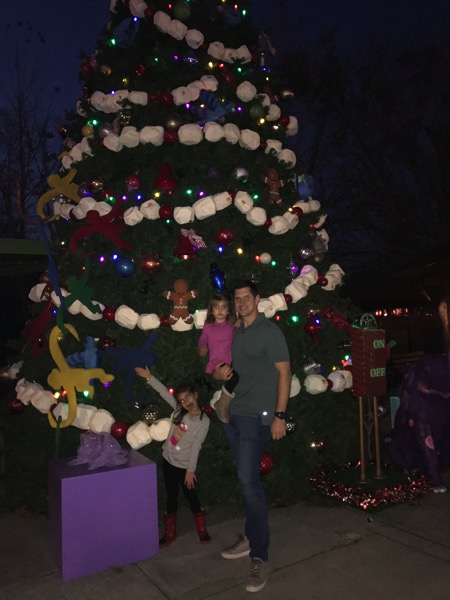 Xmas eve, we hung out at home. I hit up the gym for a quick workout, and prepped all of the food for Christmas.
Riced cauliflower
THE BEST cinnamon rolls (more on these in a sec)
Stuffing ( <— boxed mix from Trader Joe's)
It took about 2 hours and was so clutch. On Christmas day, all I had to do was pop food into the oven.
For Christmas Eve dinner, I put together a little cheese board: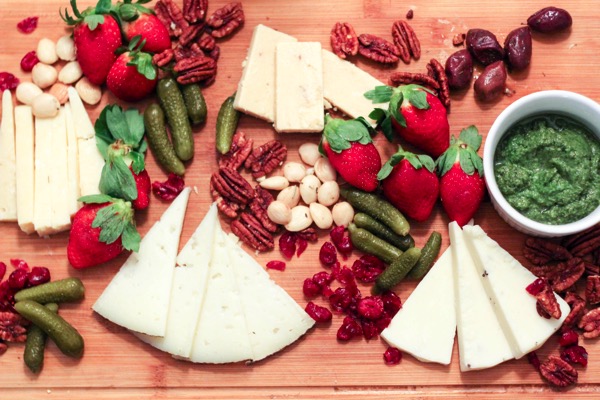 (at one point, both girls were sitting on the table picking at it haha)
and the Pilot grilled steak, lobster, and tuna steak.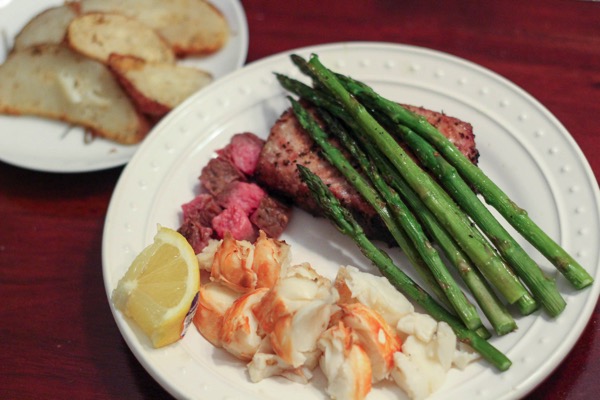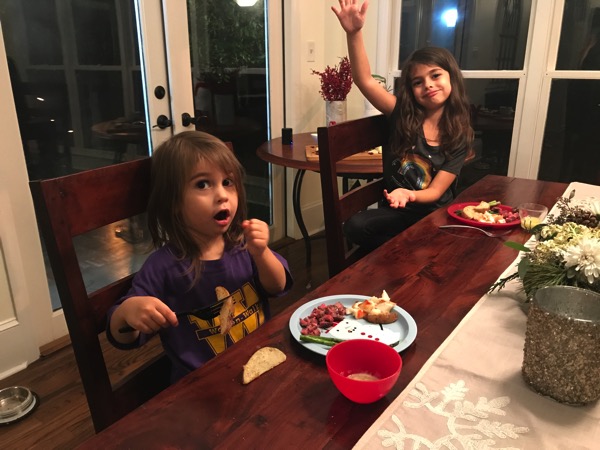 We changed into our matching jammies, and the Pilot read The Night Before Christmas before we tucked the girls into bed.
Then, the present blitz began!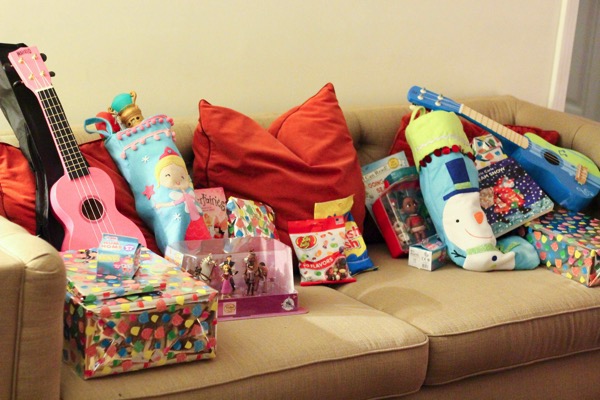 Santa kissing the elf. 😉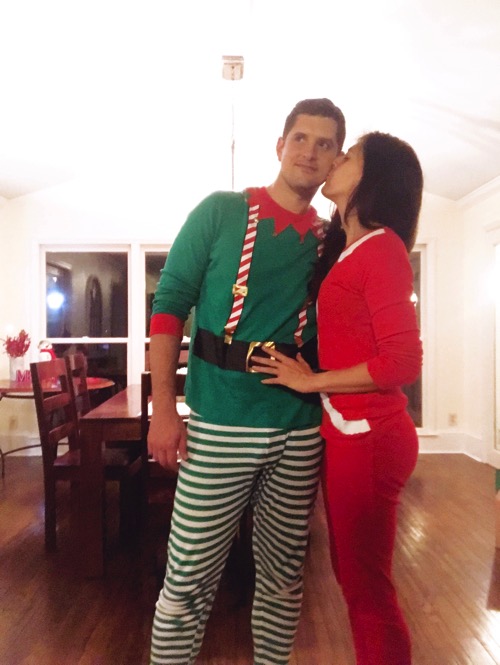 We drank mulled wine and watched Four Christmases (<— we quote this movie on a regular basis, and not just during the holidays haha) while we got everything together.
Christmas morning, the girls woke up super excited, and as always, it was so much fun watching them open their stockings and gifts. Christmas has always been one of my favorite holidays, and it's 10239x more magical with the girls.
We were originally planning on getting them a playset, but since we'll be moving in the next year or so, it didn't seem worth the expense. (Apparently you can uproot and move with them, but it looked like a giant pain.) So instead, we decided to get them little power wheels.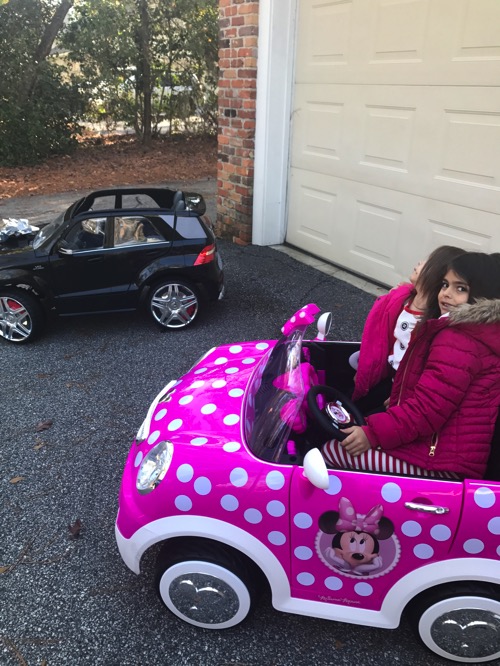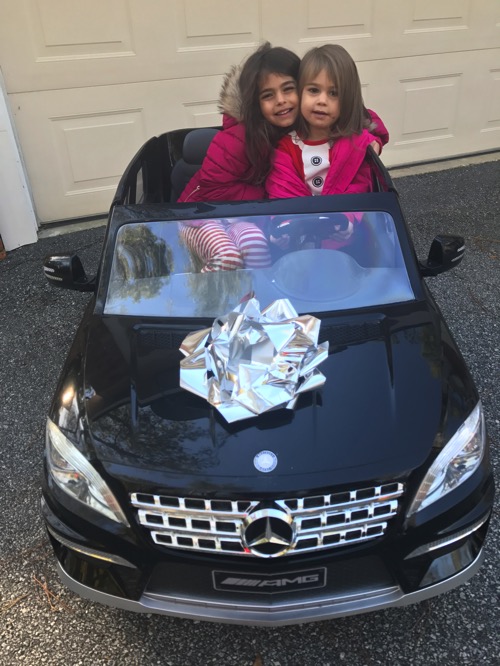 I posted some videos on IG stories, and it was hilarious watching Liv drive P around while P giggled the entire time.
Breakfast was nana's egg casserole (maybe my favorite meal ever),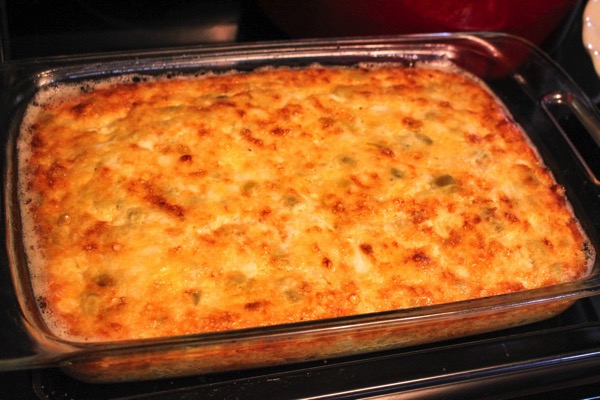 fruit,
and the best cinnamon rolls. Cinnamon rolls are one of our Christmas traditions – I even rolled them out in the base hotel a couple of years ago – and I've played around with a few recipes. Some have literally flopped, but while most recipes are delicious (I mean, it's bread, butter, and sugar. What could really go wrong?), this particular recipe was a showstopper. It's the one I'll be making from now on!! (<— Pin it for next year or a random Sunday morning. I promise you'll love them!)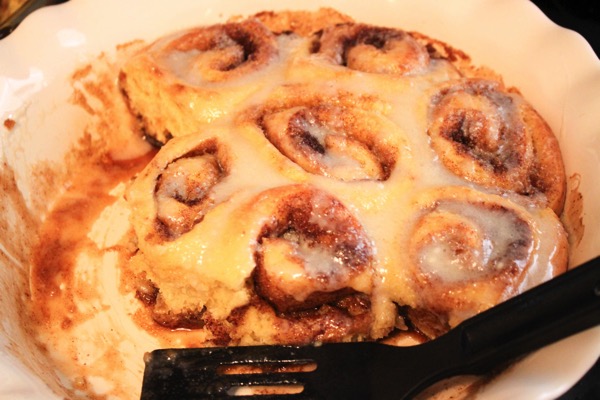 We spent all morning watching the girls drive their cars around the yard – P isn't driving yet, but Liv takes her around – and when we came inside, we watched A Christmas Story twice while P napped, the girls got little manicures,
and we had dinner! I was thinking about doing poke bowls, but when the Pilot told me he was really craving some green bean casserole, we went back to the Thanksgiving-esque holiday standard.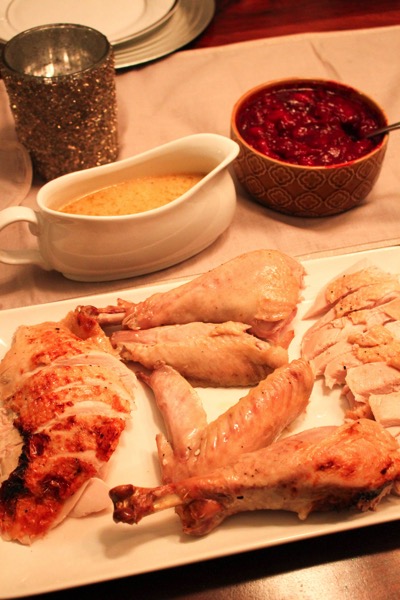 It was so good, and three cheers for day-after Thanksgiving sandwiches for the next few days.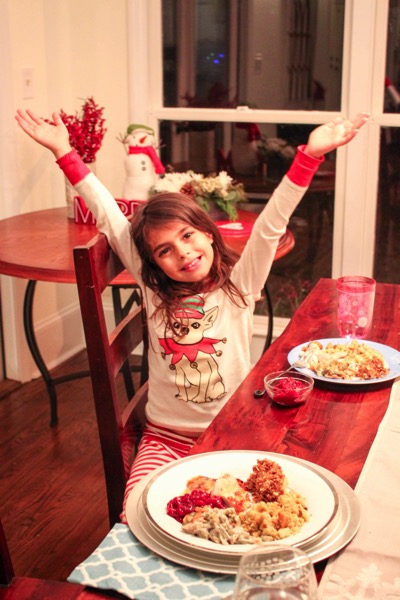 And just because it's not really Christmas without some exploding nog.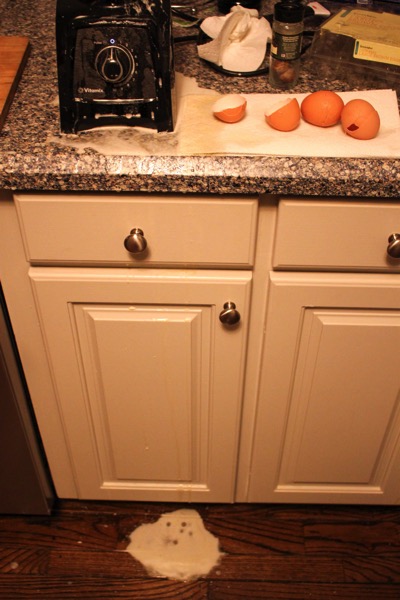 I hope that you had a wonderful one, too!!
I'll be taking a couple of days off to spend time with the fam and get caught up on life, but I'll be back to regular blogging on Friday with Friday Faves.
What was the highlight of your weekend? Any hilarious holiday stories to share?
xoxo
Gina
If you have holiday gift cards to spend, here are some of the best day-after Christmas sales!
J. Crew 30% off final sale (this bodysuit is perfection and only $25.99. Also love this heart print top for Valentine's Day)
macy's: extra 20% off with code JOY
Asos: up to 50% off (just stop with this midi dress)
LOFT: 50% off everything! (code: WRAPITUP). This statement necklace is gorgeous and love this details on this top.
Kate Spade: 40% off sale styles with code EXTRATREAT. This bag is perfection.
Shopbop: 25% off sale items with code JOY25.
Revolve: new markdowns up to 65% off. I've been lurking this dress for spring.
Nordstrom: Half-yearly sale is here!! Shiny version of my fave leggings, classic Hunter boots, super cute nightshirt, Miller flip flops and gorgeous neutral booties.