Hi friends! Happy Friday! Anyone else feel like this week has been a weird blur? I feel like I'm just now crawling out from under the avalanche of cookies, cocktails, gift wrapping, and fun. I've been enjoying this in-between time a little tooooo much, and I'm kind of dreading the girls going back to school. We've been spending a lot of time playing outside (even though it recently got cold!), watching movies in our pajamas, and enjoying little adventures.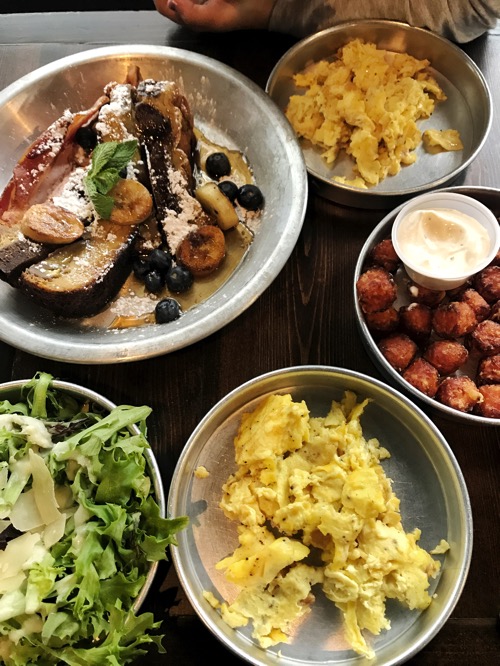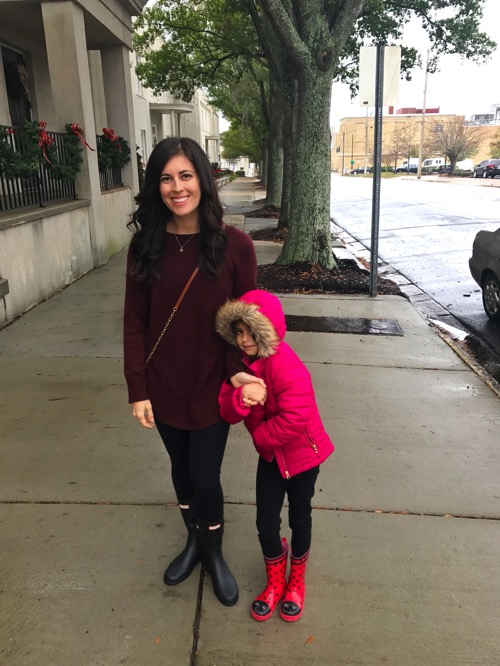 (Boots on sale right now)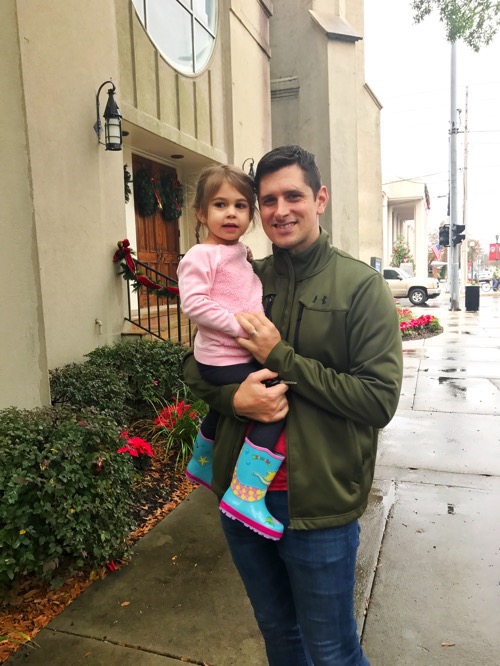 Thank you so much for checking back in here after a couple of days off. I'm back to regular blogging action and have ideas for fun and fresh content heading into the New Year (especially after all of your incredible survey responses).
I'd love to hear about what you've been up to this week! Any fun New Years' plans? We'll probably order Indian food and watch the ball drop here at home.
In usual Friday fashion, here are some faves from the week and around the web. Please share something you're loving in the comments below if you'd like to join in the fun.
Holiday:
Planning for the New Year. If you still haven't ordered your 2018 planner, you can use my Erin Condren link for $10 off. (Use code PLANON2018 for 20% off all planners right now!) If you're still deciding on a 2018 planner, check out my KITLife review here, too.
I'm making a list of all of my 2018 goals and can't wait to hear about yours.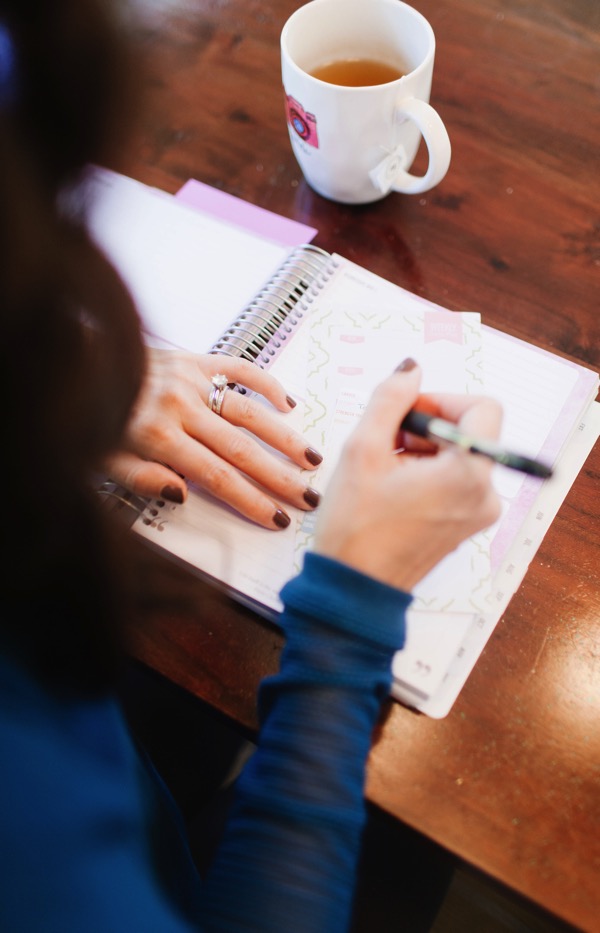 Some of my previous New Years' posts:
–Getting inspired for the New Year
–2017 goals are here (it was fun to go back and read these! I accomplished quite a few, and dropped the ball on some others. #standard)
–Fitness gear for the New Year
Party recipe inspiration:
Seared halibut with Romesco sauce
Random:
This sleep mask. It was in my stocking from the Pilot, and I LOVE IT. I've been sleeping really lightly lately – we're still going through some major sleep disturbances with the kiddos – and was having the worst time falling back asleep after being up. (Once I'm up, I'm UP. I've thought about just waking up to start the day, but alas, it's like 3am.) This eye mask is like my shut-off button. I slide it over my face, and farewell, world. The silk is super soft and luxe.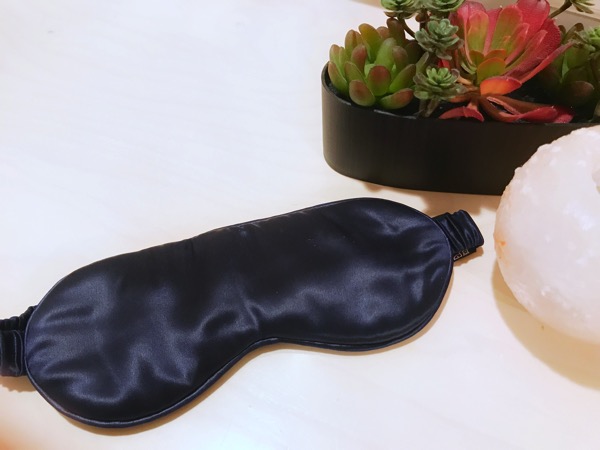 This little cast iron pan was also in my stocking. So perfect for my morning egg patty. 🙂
Hamilton's America. If you're a fellow Hamilton-obsessed friend, this is a must-see. I tried to record it on PBS but the recording failed, so I found the full thing on YouTube. Thankful for the internets.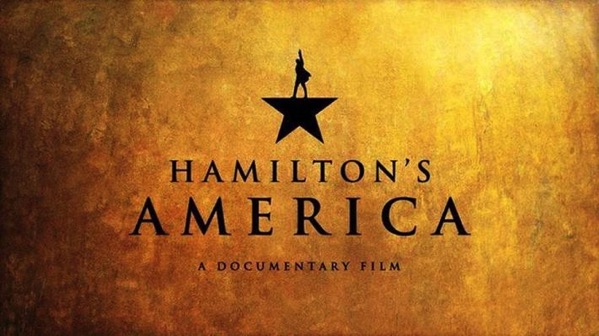 Good reads:
The Seven Husbands of Evelyn Hugo. My friend Danielle once described her favorite type of books as cupcakes with buttercream frosting. Not overly complex, but meant to be devoured and thoroughly enjoyed. This book is my cupcake. It's not too dark or intense (yet?), but completely fascinating. I started it earlier this week and am sucked in. It's type of book you dread finishing because you don't want it to be over. (Also, if you have new cupcake book recommendations, please send them my way!)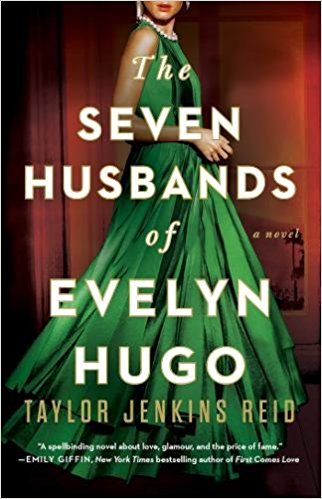 The Seven Husbands of Evelyn Hugo is about a young writer who's given the daunting task of writing the autobiography for a famous Hollywood starlet. The book delves into Evelyn's life (which had previously been an object of extreme speculation) and is segmented into seven main pieces: one for each of her husbands. It's entirely captivating, and I highly recommend it so far.
Living with anxiety and depression. I loved reading this heartfelt and informative post from Lee. As someone who experiences anxiety on a regular basis, and has struggled with postpartum depression and anxiety twice, I think it's so important to share these messages to reduce the stigma. It's ok not to be ok and to get help when you need it.
Fitness:
The daily Orangetheory workouts. While I'm living a roadtrip away from a studio, it helps me get my OTF fix at the gym. They have a water rower so I can do everything I need to do! Now if I could just find a coach to yell at me in a motivational and loving way, that'd be cool.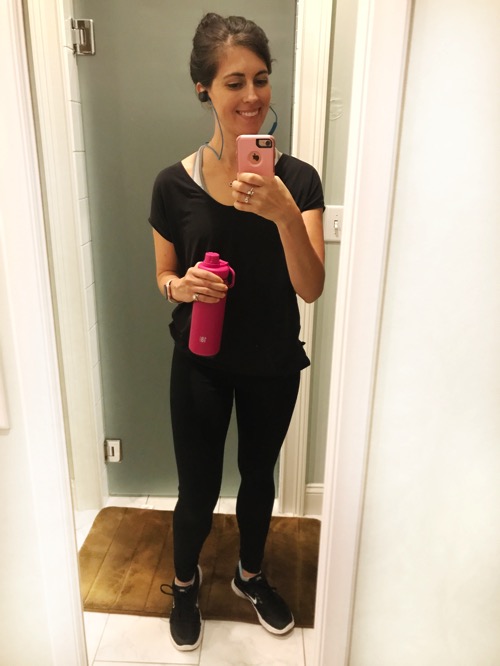 Killer legs and glutes workout.
Great tips for 2018 fitness goals.
Eats and recipes:
Another reason to take a break from dieting.
Thrive Market goodies! If it's your first time ordering, my referral link will get you 25% off. This past week's order included a lavender candle, Paleo coconut cereal (uhh I could eat the whole box), snacks for the girls, Four Sigmatic reishi mushroom hot cocoa, and a couple of sheet masks. Some of my favorite Thrive groceries are in this post.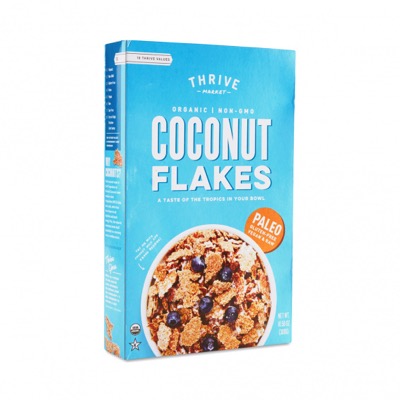 Hope you have a happy Friday and end of 2017!
xo
Gina