Even though I'm all about enjoying the present moment, there are a lot of fun things to look forward to with Liv. I'm so excited to take her to a movie one day, or ride a roller coaster, just to name a couple. I know those days will be here before we know it, just like how I was once SO excited to be able to cook with her.
And now the time is here.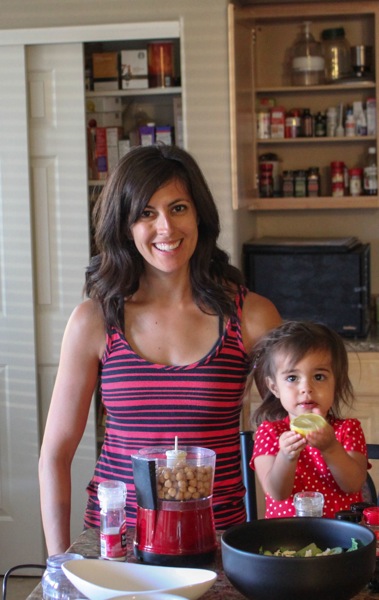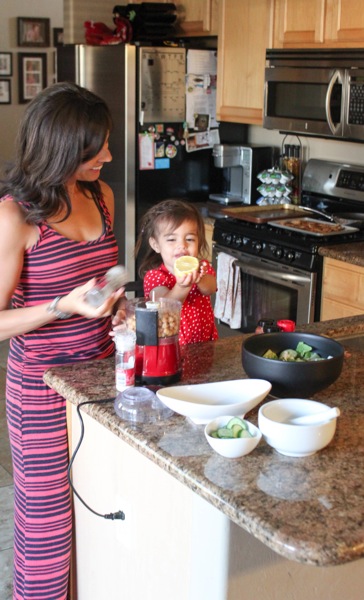 Livi is quite the little helper in the kitchen. She's made enchiladas with me, and is now big enough where she'll stand on a chair at the counter -I stay next to her- and intently watch me as I make dinner. I'll give her little jobs to do, like pouring in ingredients or stirring the bowl. She's also a fabulous taste-tester 😉 
My favorite part is when I'll tell her what we're doing and she'll say, "Yeah!" after each step.
"Ok, so we're going to put the beans in the food processor."
"Beans. YEAH!"
"Some garlic.."
"Yeahhhhhh…."
"Lemon juice"
"Juice. Yeah."
and so on.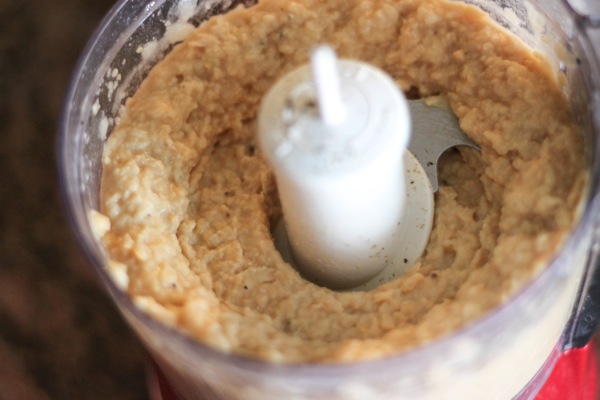 It's funny because even though Tom likes food, I feel like I found my foodie soulmate. Liv LOVES food, just like her mama. She'll also let you know if something is particularly delicious. I love having her in the kitchen with me, especially because, for now, she thinks washing dishes is awesome. When she says, "Livi wash the dishes?" I'll fill a big bowl with soapy water, hand her something small and the brush. She'll scrub and scrub for at least 20 minutes. Juuuuust wait until she can load the dishwasher 😉