While I was at the IDEA conference, it was kind of my heaven: new fitness gadget and education OVERLOAD. I read in the last IDEA Journal that during the conference, you learn and see too much to even begin to use or absorb, which I totally believe. There were some jewels that I'll keep with me for the rest of my teaching and training life, and there are a lot of other things I can't help but drive myself crazy wondering "What did we do and how did we do that again?!"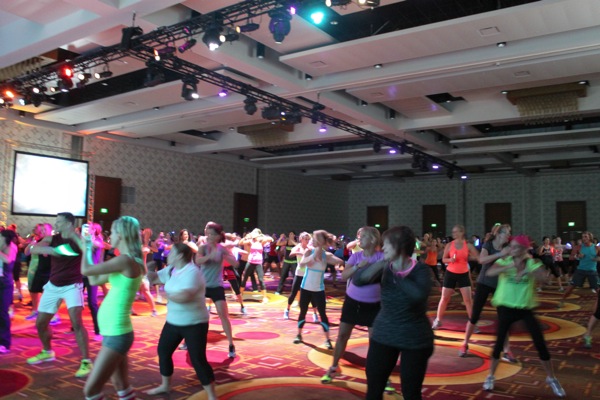 There were a lot of new classes I barely got to know; before we could become good friends, it was on to the next. Like Buti (pronounced like "booty")
Edited to say: The video below is SFW, but maybe will get some high eyebrows from coworkers strolling by. The dance moves are kind of suggestive, so just a heads up.
I got a small glimpse of Buti while I was at IDEA, and intrigued would be an understatement. As a huge fan of dance and yoga, I loved how the presenters gracefully moved form pose to pose, while adding in movement and hip swings. The energy was contagious, and it was a fun surprise to see the combo of strength components and dance. Even though I didn't get the chance to take a class, it looks like something I'd absolutely love.
What is it?
Buti is a workout that combines elements from yoga, tribal dance and plyometrics. This empowering fitness craze focuses on transforming lives with movement, nutrition and overall wellness. Buti was created by LA-based trainer Bizzie Gold, and includes Buti, Buti Sculpt and Hot Buti (all trademarked).
From the website:
"In Buti classes, we focus on spiraling movements aimed at unlocking the Shakti Spiral as well as releasing the hips to help energy flow freely in the 1st and 2nd chakras. Buti combines various styles of Hatha yoga with tribal-influenced dance sequences to keep the heart rate up, free the female spirit and help women form a tribe or sisterhood."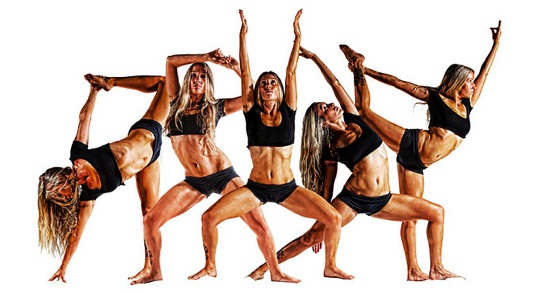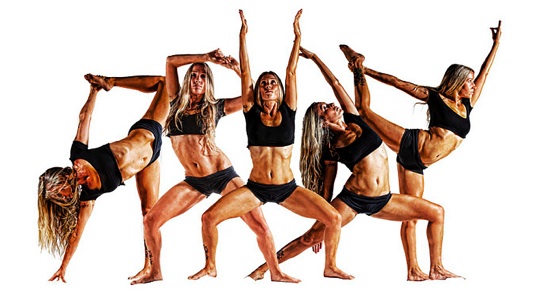 What to expect:
Lots of hip movement, cardio drills, short dance sequences, and pulsing with traditional yoga poses. I like how they'll hold a warrior pose or squat and perform micro movements or arm variations within the exercise. As far as the hips go, I can tell it's one of those classes where you need to leave your inhibition and shyness at the door. My tip for classes like this: all of the newbies probably feel the same way you feel, and everyone is too focused on their own workout to care about what others are doing.
Possible pros:
LOTS of core work. From the videos I checked out on Youtube, I noticed a ton of core stabilization and balance exercises. This is fantastic for strengthening your deep core muscles, working your obliques (lots of twisting), improving performance and posture for your other activities.
Cardio. There seems to be a fun cardio element to the class, utilizing plyometric exercises (think mountain climbers, squat jumps, and hitting the floor). If you want something a little more cardio-intense than yoga, it seems like it would be a fun option to try.
Empowerment. I'm all about the "girl power" workouts, which I think are amazing for developing a team spirit among fellow participants. It's always motivating to feel like you're connected and working together, whether it's through synchronized movement (like dance) or accomplishing a common goal (like CrossFit).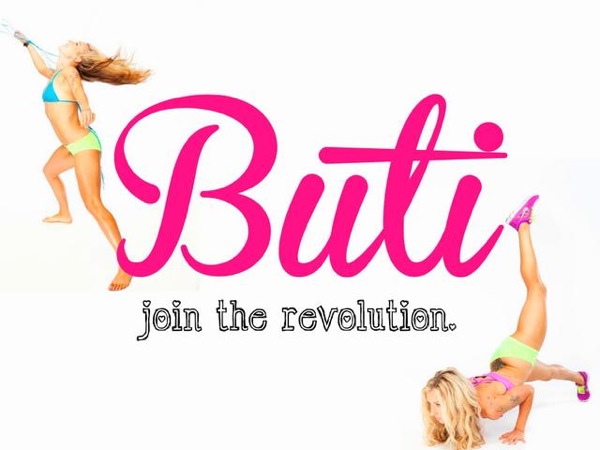 and cons:
Buti seems to be one of those "love it or loathe it" type of workouts. It's very unique, and with that comes the expectation that it won't be everyone's cup of tea, and that's ok. Buti is like many workouts in the sense that you get out of it what you put into it. If you walk in thinking it will be lame and half-try everything, chances are that you'll leaving thinking it was boring and didn't get a great workout.
So what do you think? Does it look like something you'd enjoy, or notsomuch?
Have you tried a Buti class?
Some more resources:
They also offer online classes via their website