first cooking party experience
Last night, we were treated to a beautiful cooking party at Sur la Table.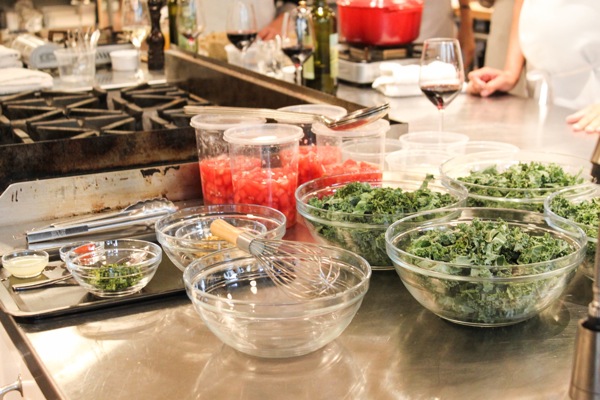 Allow me to get out from under my rock dwelling because it was my first time in this store. Love at first sight! I can't wait to go back when it's open and shop a little 😉
Our chef instructor, Stephan (whose education is from Le Cordon Bleu) led the class, and taught us a few dinner party-perfect recipes: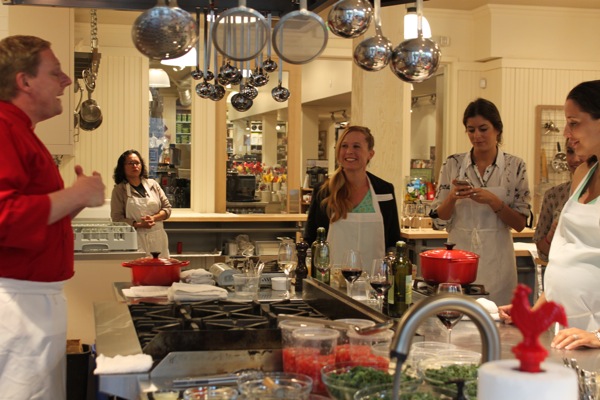 (Dani, Nicole and Bex are in the pic above)
kale salad with pickled watermelon and feta;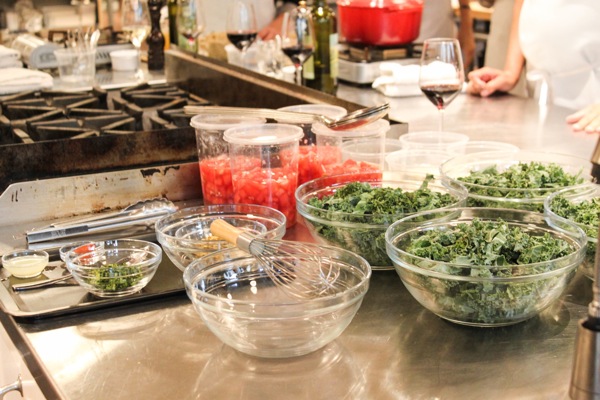 grilled citrus chicken skewers with quinoa, corn and lime;
and chocolate lava cake.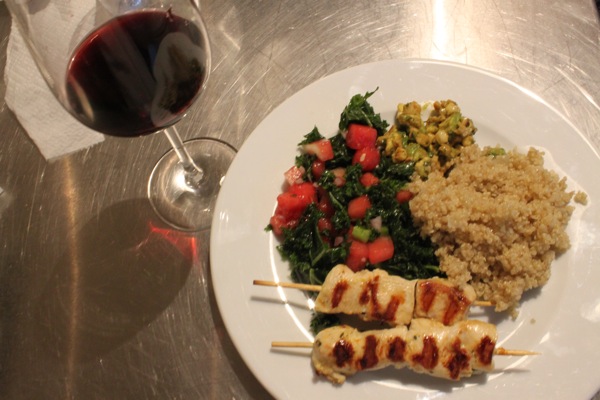 It was my first time cooking in a party environment, and I can definitely see why they're a huge hit for girls' nights and date nights. I learned a ton of helpful cooking tips, and bonus: we got to eat everything when we were finished cooking. (I've actually heard of a cooking parties where you just watch someone cook the food and don't get to eat it? That sounds heartbreaking.)
My fellow cheffers 😉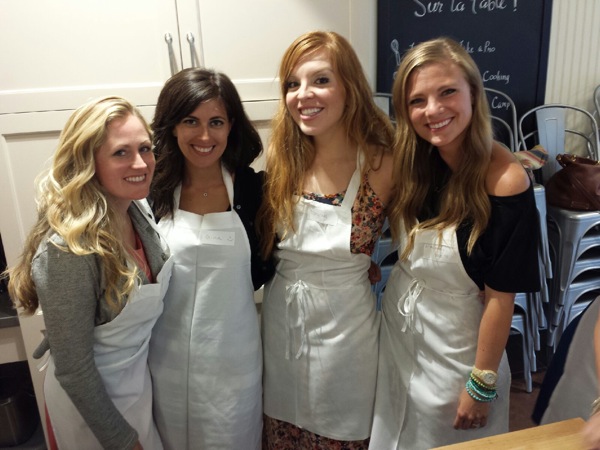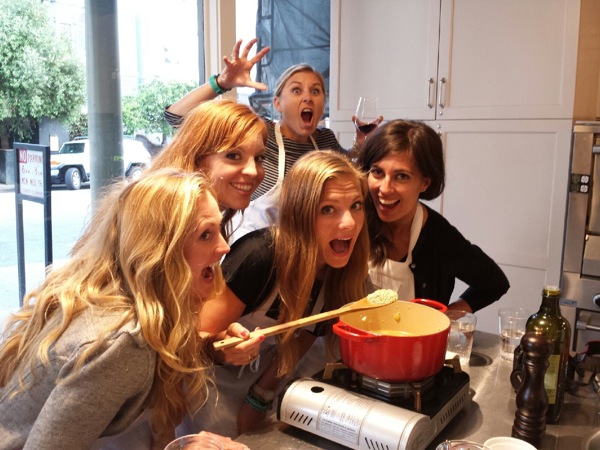 (+ Sarah's awesome bear in the background haha)
I'm excited to replicate this meal when I get back to San Diego. Everything was delicious, and the pickled watermelon for the salad was out of this world. Strangely enough, my favorite part of the meal was the chicken skewers.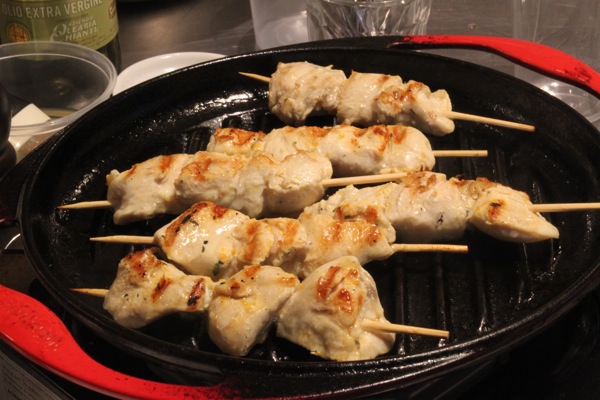 The corn, avocado and lime topping was amazing, and the citrus marinade was a fun new twist. We do BBQ marinades a LOT, so this will be an easy way to switch things up.
In my heaven, I swim in chocolate lava with my mouth open…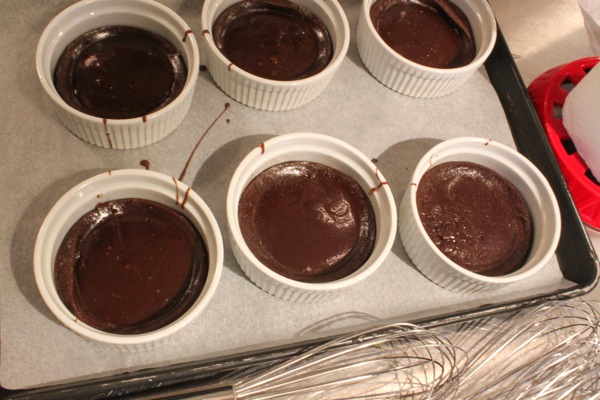 This morning, I'm off with Sarah, Nicole, Brittany and Julie to take a barre class before heading to the official Stitch Fix events. We're going to check out the warehouse (The Hizzy) today, and I hope to be reunited with the box monster 😉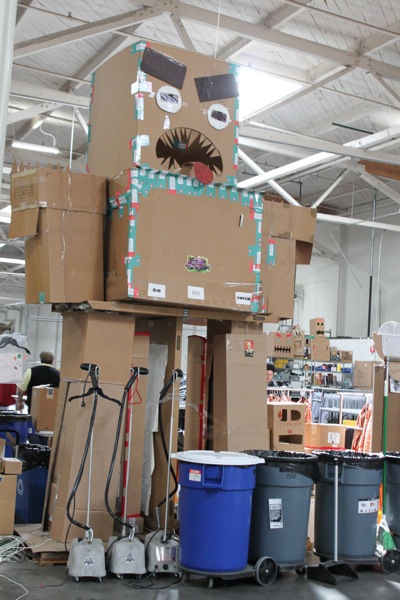 See ya later today!
xoxo
Gina