date night at home with Postmates
This post is sponsored by Postmates in partnership with Mediakix. If you've been wanting to try it out, fitnessista8 will give you $10 off your delivery fee at this link.
For a long time after P was born, I didn't trust anyone (besides my mom or nana) to watch her. Since her reflux was so severe, I couldn't think about leaving her here at the house with a babysitter, even though all of our sitters are responsible and wonderful. We've only had two date nights out since she was born, since we felt more comfortable sticking around at home. After the girls were asleep, we'd order takeout, drink some wine, and watch a movie. It was perfect. Even though we've turned a corner and feel like things have stabilized, we've kept our at-home date night traditions. It's such a fun way to enjoy quality time and a nice meal together.
Bonus: you can wear jammies instead of real clothes.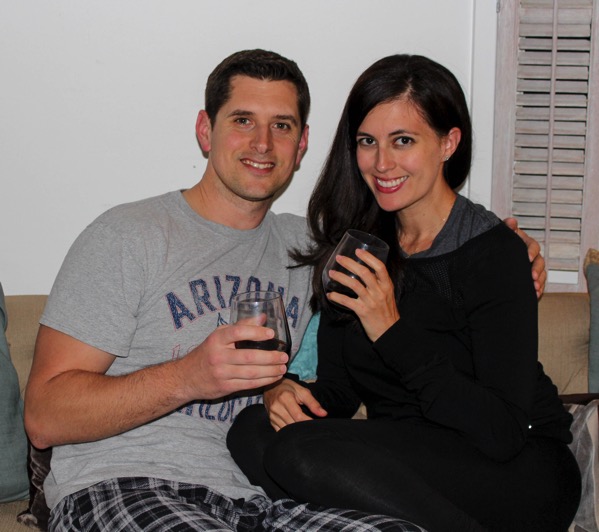 Usually we'd pour some wine, start a movie, and order food to be picked up. When the food was ready, we'd pause the movie and one of us would go and pick it up. Now, thanks to Postmates, the food is delivered to the doorstep. No more movie pausing required. 😉
Here are the lovely Greek fusion appetizers we enjoyed from Meze the other night: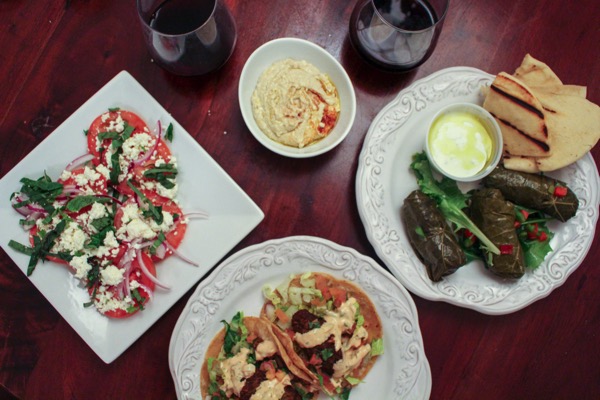 Here's how Postmates works:
-It's an online delivery platform that delivers anything, anywhere! If it can be picked up and the restaurant does take-out, you can get it on Postmates. Your order arrives at your house in minutes (usually less than an hour). While we've only used it for restaurants, but you can also order items from a variety of couriers like retail stores (lululemon, gap, Apple, CVS and Walgreens), groceries (Whole Foods, Trader Joes), and thousands of other merchants like Starbucks and Chipotle.
-You open up the app on your phone, or order via the website, add items to your cart, and a courier heads to pick it up and deliver to your doorstep. You can call or text your driver at any time, and they can also contact you if they have any questions regarding your order.
-After placing your order, your driver's photo and rating appears on your screen, along with your order status. Tracking is available after you order your food so you can tell how close it is to arriving.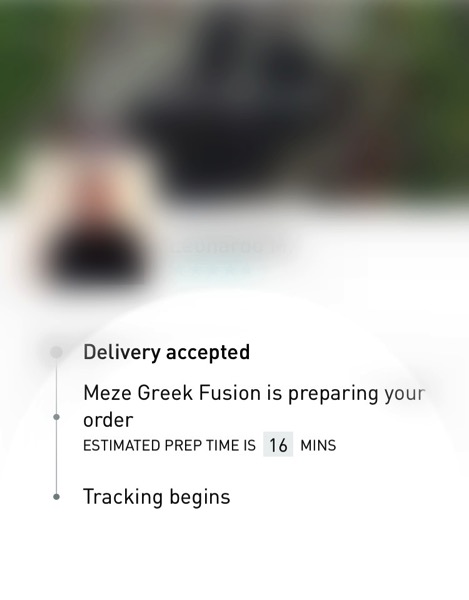 Through Postmates, we've been able to try out some new-to-us places that we might not have heard about, or may not have ventured to due to location, parking, or lack of kid-friendliness. For this date night at home, we thought a variety of Greek appetizers would be perfect with wine and the latest Mission Impossible.
Dolmas and pita with tzatziki,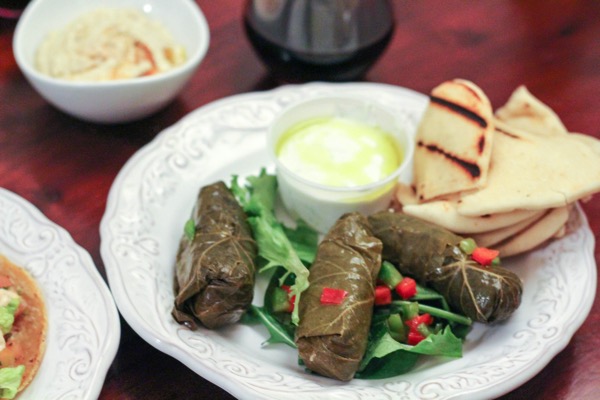 Greek tacos (falafel with a chipotle sauce, pico, and corn tortillas)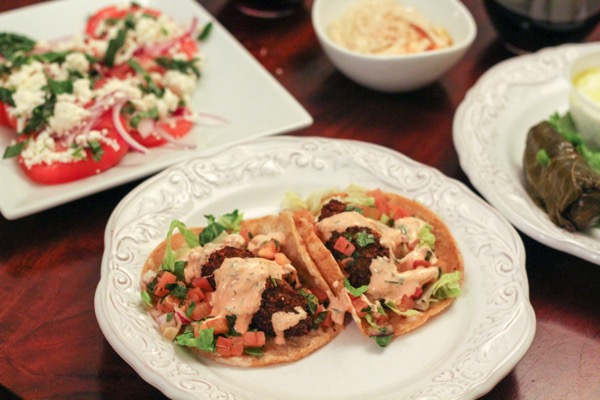 Greek Caprese (tomatoes with onion, feta, basil, balsamic and olive oil)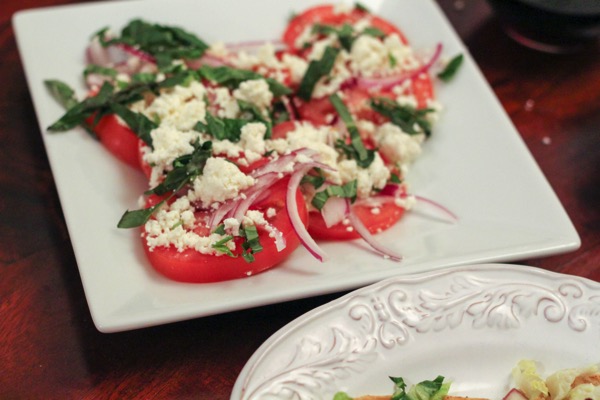 and hummus. It was the perfect snack platter, and we were able to enjoy the movie together without one of us having to leave.
I could already tell that Postmates was going to become a "thing" a couple of weeks ago. I had a nasty virus and was craving some soup, but there was no way I was going to tote the kiddos out and about to pick some up. Thanks to Postmates, this soul-comforting ramen from Tajima was delivered to the house.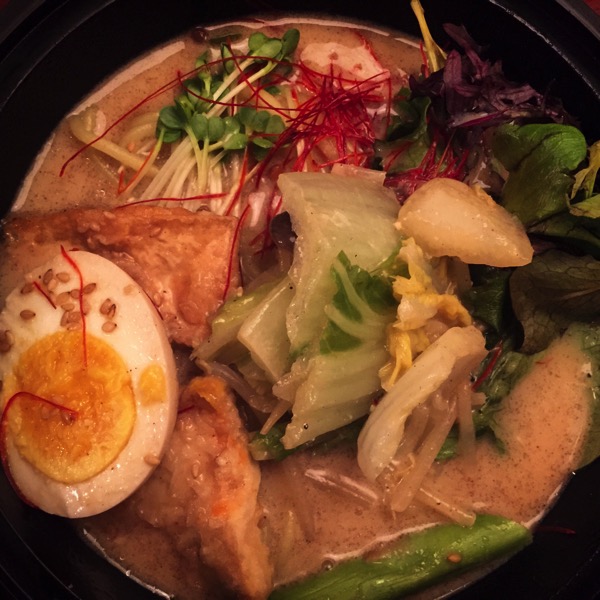 Postmates is perfect for rainy days when you don't feel like leaving the house, when the thought of standing in line is less than appealing, or if you want to try out something new.
They kindly offered an awesome discount code if you've been wanting to try it out! For new customers, click here to download the app. Enter the code fitnessista8 to get $10 off the delivery fee for your first order!
xoxo
Gina
This post is sponsored by Postmates. Thank you so much for supporting this blog and the companies who help support our family.