Different Flavas and Tastes
Hi guys! How are you?? Looks like ya'll want some gourmet cookies, eh? Just to let me know, you're killing me with the amazing cookie ideas. I've been wiping drool from my face all day 😉 Keep those entries coming!
So as ya know, the Pilot and I have different tastes when it comes to food. We have the exact same sense of humor (it's scary, really), wear the same style clothes (Express clothes with Sevens jeans), and use the same crazy phrases ("rock my face off", etc). Since I was so happy to find the love of my life and we already have so much in common, I bet you can imagine how he eats is of the least concern to me. Usually we're too busy having fun to care about what each other is eating anyway 🙂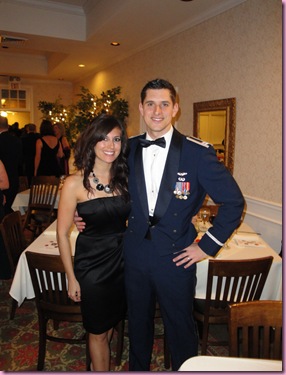 That being said, it takes a little bit of planning to accommodate both of our foodie preferences. He loves meat, I don't. I like interesting ingredients (spirulina, goji berries, mung bean pasta) that he's a little afraid of. I'm all about whole-grain, and he prefers white flour for certain things (especially pancakes). He also needs about 5x the calories I do to maintain his weight! Men are entirely different animals, let me tell ya 😉
Even though I provide a lot of examples on how I'll change our meals each night, I thought it would be fun to go through an entire day of typical eats for both of us and how we make it work 🙂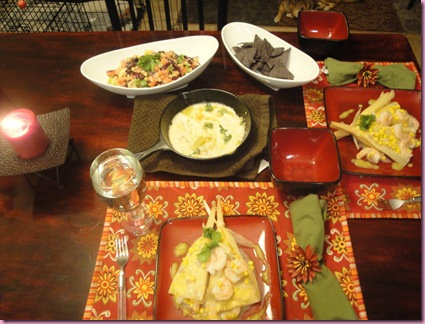 Casual breakfast:
Breakfast cookie, oats or smoothie for me:                    Cereal in a to-go container with milk for him, unless I make him an egg and cheese sandwich
Leisurely breakfast:
Perfect protein pancakes for me:                                           Old fashioned pancakes with eggs and ham/bacon for him:
Prep: for these I'll have two bowls and make the batter for each at the same time. He'll cook his, I'll cook mine and make the eggs.
Lunch:
Lunch is do-your-own-thang in our casa. I'll usually pack up a lunch or leftovers for the Pilot and make whatever I'm feeling for me 🙂
I'll usually have a Gina creation– salad beast, smoothie, leftovers, pizza, quesadilla, omelet, sweet potato thing, or sandwich with a salad/veg or leftovers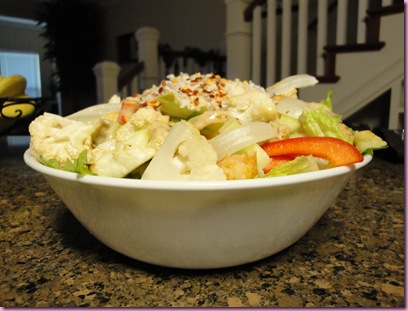 The Pilot will have a meat sandwich and a PB&J sandwich along with snacks (Annie's bunnies, fruit, cheese and crackers, cookies)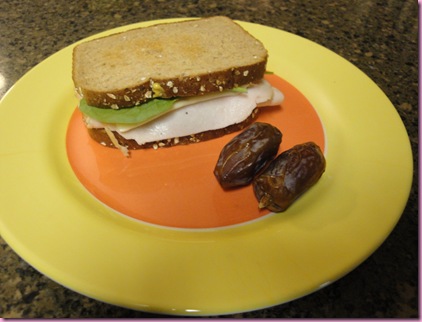 or he'll pick up Thai mobile or a sandwich from the commiscary
Casual dinner:
Kale salad, grilled veg and mushrooms with goat cheese for me:          Kale salad, alfredo noodles and chicken for the pilot:
I'll marinade the chicken and veg, he's the grillmaster and will make the veggies on the grill, grill his chicken on a separate rack (is that what it's called? haha) and I'll make the pasta and salads
Leisurely dinner: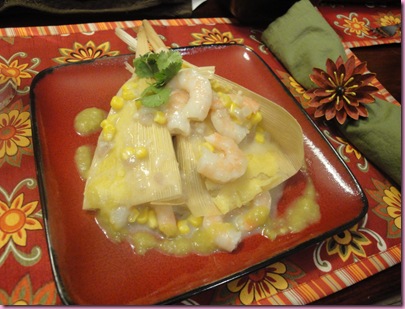 Shrimp tamales with Sophie's Chopped Salad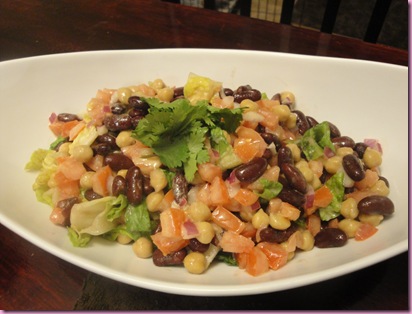 Chips and Goat Cheese Queso
Snacks:
You guys know about the snacks I love (Larabars, fruit and nut butter, toast, smoothies, veg and hummus, etc etc),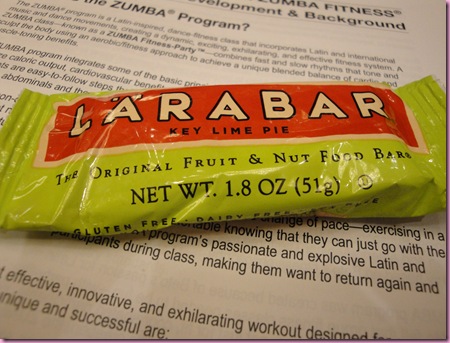 but the Pilot will snack on cereal galore, poptarts and Hog Corn at the squadron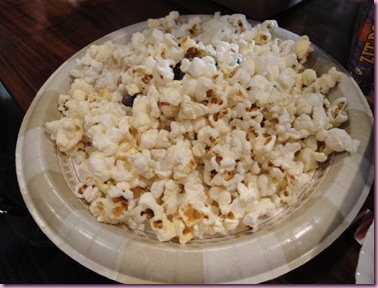 Hog corn: popcorn popped with oil, sea salt and jalapenos. So spicy, so amazing… if I worked at the squadron, I'd probably eat it all day 😉
So as you can see, our eats are very different but it's not too hard to balance our eating styles and plan our meals out. Usually I'll plan to make something we both like for dinner, and Tom-ify it by adding meat and cheese to his. We both love seafood, veggies, egg dishes and brown rice/quinoa based dishes, so it's really not too bad.
I'm also lucky because if it tastes good, he'll eat it. He's not too picky 😉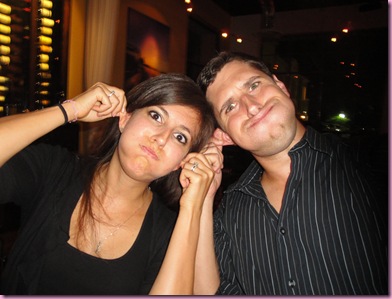 Does your family have different eating styles? How do you plan things out?? Do you or your hubby/significant other/room mate/cat have special nutritional preferences?
Well I'm off to shake my booty at dance 🙂
Have a lovely night and I'll see you in the morning!
xoxo,
Gina