Here, Have a Cookie [Giveaway!]
Hi friends! How are you? Hope you're having a wonderful morning <3
Thanks so much for all of the funny comments about my rapping skillz and for the sweet wishes about Foodbuzz festival– I'm so excited for it!
To those of you who guessed the Quinoa Confetti casserole (from Eat, Drink and Be Vegan) for last night's dinner, you were right 🙂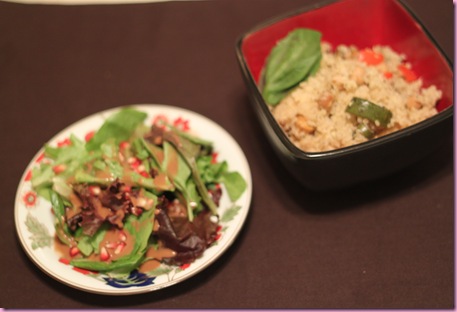 With greens, balsamic and POMs.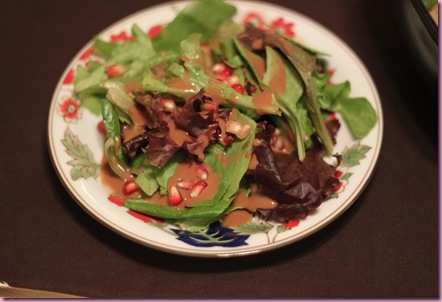 I had two bowls full- love this recipe! I was definitely hangry after Dance Trance-ing it up, so this hit the spot.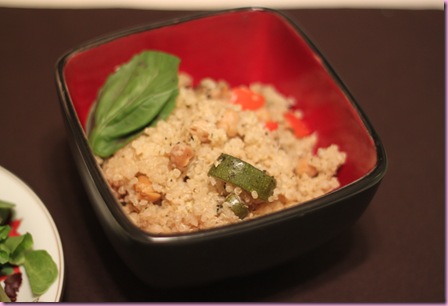 This morning I had to work early, but thought I'd wake up a little earlier so I could make a fun breakfast. As deep as my relationship is with breakfast cookies and cookie dough cereal, you have to switch it up sometimes, ya know?
Pumpkin Perfect Protein Pancakes <—– alliteration whaaaaat?!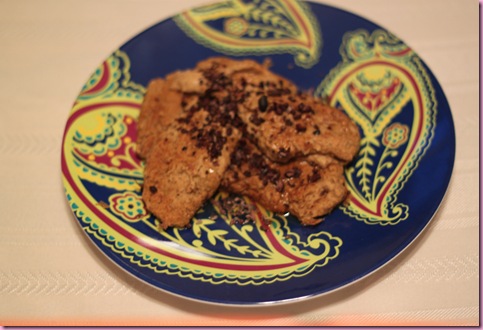 The only thing is, someone got a little overzealous with the pumpkin and the little beasts wouldn't cook or flip!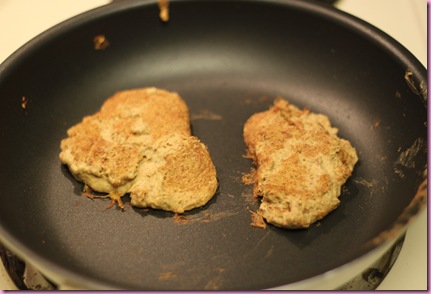 Good thing I veganized them because I'm eating pancake dough blobs with maple syrup and cacao nibs right now 😉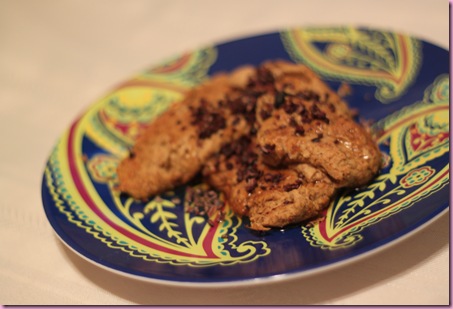 Still foodgasmic 🙂
Speaking of foodgasms……
How about a giveaway??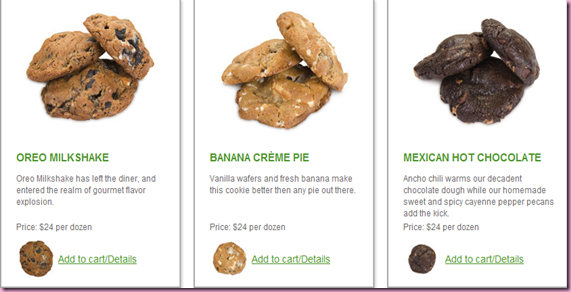 Yes, you saw that right.
COOKIES!
Not just any cookies—these are from the Cravory, and from what I can tell, they're incredible. (Maybe they'll send me some for *review*? Baha)
I'm really, really excited about this giveaway because one of the founders of the Cravory (Derek, who also goes by "Biggie"), and I knew each other in college. We were in business school together and my room mates were friends with his group of friends. I was so excited to see via Facebook that he'd partnered up with some guys and started this business. It's funny too because one of my good friends (a squadron wife) is cousins with another one of the founders- small world, ehh??
The idea of the Cravory is pretty ridiculous- you go in, "design" your cookie, and they make it for you. They have a beautiful variety of dough and ingredients.
From their website: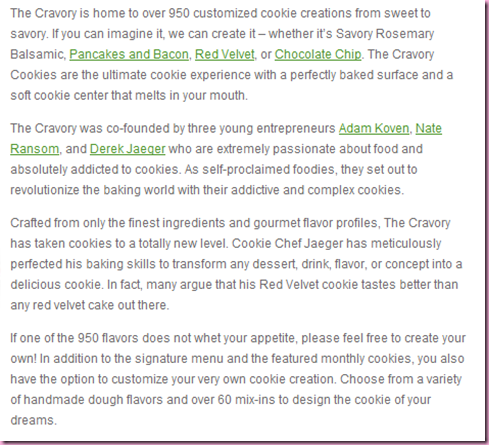 Some of their creations: (you may want to warn others of upcoming moaning and grab a towel to wipe up potential drool)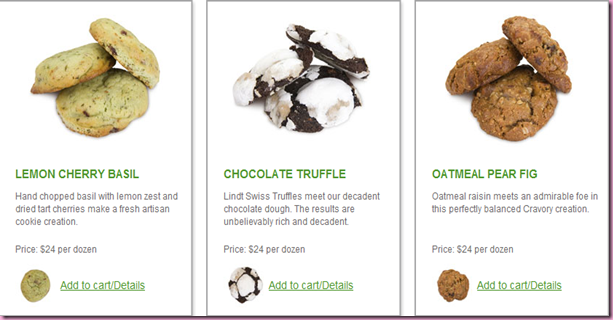 OH my.
So here's the giveaway:
-One lucky Fitnessista will win the Ultimate Box Special: 50 of the Chef's Mix cookies– a mix of signature and new flavors. Best of the best, valued at $89
All ya have to do is leave a comment with your dream cookie combo.
Contest closes at midnight (EST) and the winner will be announced tomorrow morning when I wake up 🙂 (around 8AM EST) They've also been so kind to offer a 15% discount to those who'd like to order- just enter "Fitnessista" as the coupon code.
Have an amazing day! 🙂
xoxo,
Gina