Hi guys 🙂
Come here….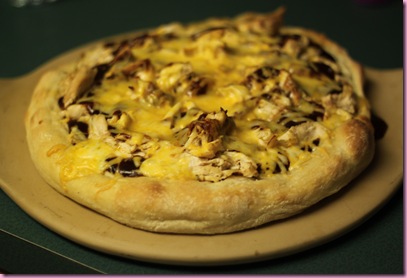 Can we just talk about this for a second??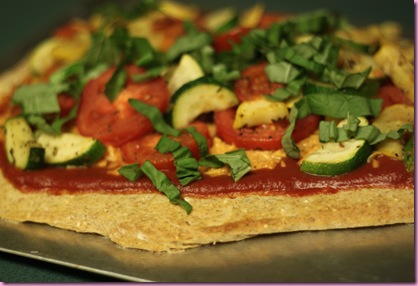 Last night was PIZZA NIGHT up in herrre 🙂
I've had pizza on the brain ever since my cousin and I had Pizza Fusion (which closed down?!) and last night was the night.
Dance Trance didn't happen because there was a crazy accident on I-4, so instead, I went to a spin class. I haven't taken a spin class in forever (and haven't taught spin since last spring) so it was fun to remember how much I LOVE it. Class was awesome 🙂
When I got home, I turned into a pizza-making ninja.
-The dough was fresh and pre-made from Publix. Since I knew I wouldn't have time to make it from scratch after work and working out, I decided to give it a whirl- Italian for the BBQ pizza and multigrain for the veggie pizza.
One pizza was flavored the Pilot's favorite way:
BBQ sauce, colby jack and rotisserie chicken – this one is awesome with cilantro on top, too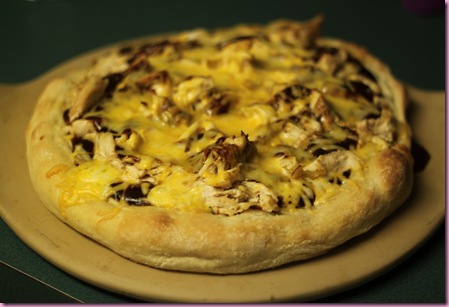 The veggie one was flavored my favorite way: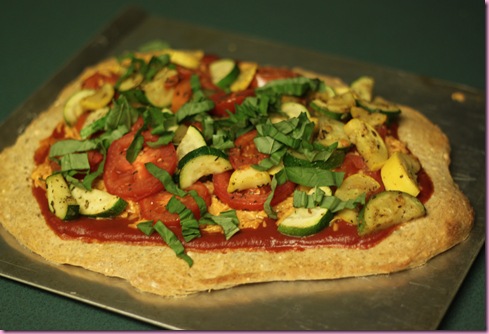 Organic marinara, Daiya cheese, sautéed veggies (with EVOO, sea salt, pepper, rosemary, garlic and thyme) and fresh basil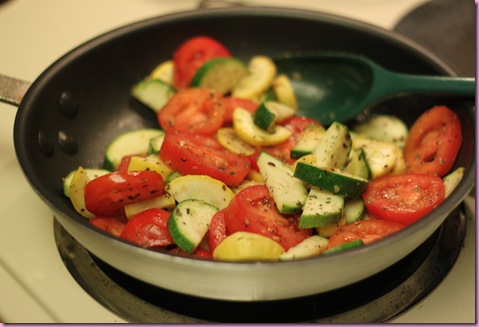 My cousins, auntie and I enjoyed our pizza feast with salads sprinkled with Garlic Gold (I squirted mustard on mine.. it's a new way I'm loving salad)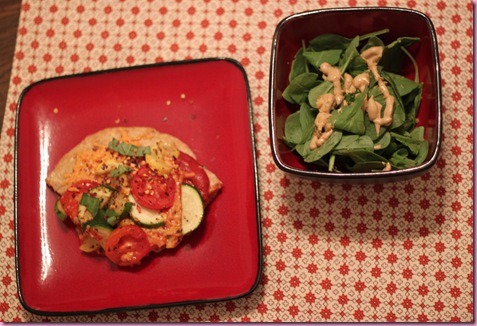 (x2)
I went to bed pretty early last night, with wet hair. It looks like jungle beast mane this morning 😉 When I was little my mom used to tell me that I'd get sick if I went to bed with wet hair. Well I found out that my aunt (not the one I'm living with, another aunt) used to tell my cousins that they'd DIE if they went to bed with wet hair. Hahah!
This morning, I'm off to hot yoga and am really excited to interview the instructor for a work newsletter. During class, she's going to call on participants to yell out what they're thinking ("Pain!" "Get me outta here!" "F*@&*(&!" etc) and I'm going to use it for the article 🙂
Pre-yoga snackage: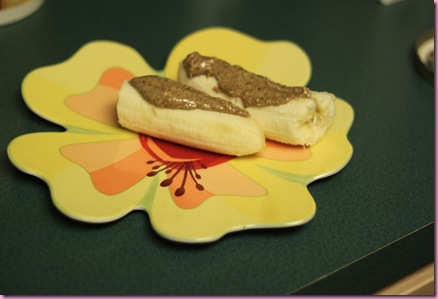 See ya later today with a foam rolling post! My cousin is going to be home early and said she'd be my videographer 😉
xoxo,
Gina
Congrats to the winner of the epic cookie giveaway!

Michelle, send me your info (fitnessista at gmail dot com) and I'll send it to the cookie fairy!!
If you'd like to order some cookies from the Cravory, "Fitnessista" will get you 15% off 🙂
Today's workout jam: "So Fine" Sean Paul – love it for steady state cardio!