Dog beach and weekend pics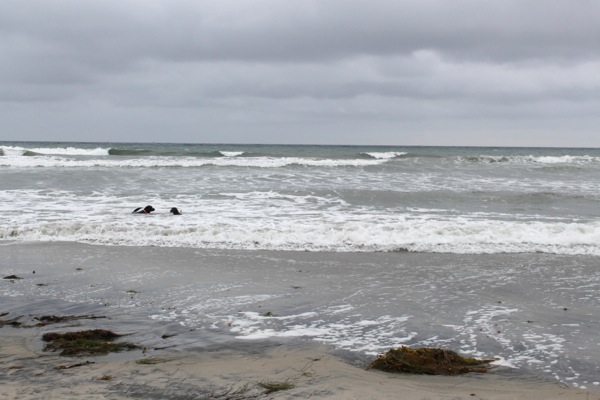 Bella is OBSESSED with the dog beach. She runs into the surf, sprints back, and for the time we're there, she seems like she's a young pup, instead of pushing nine like she really is. (She's always pretty spry, but it's like the ocean brings out her youth even more.)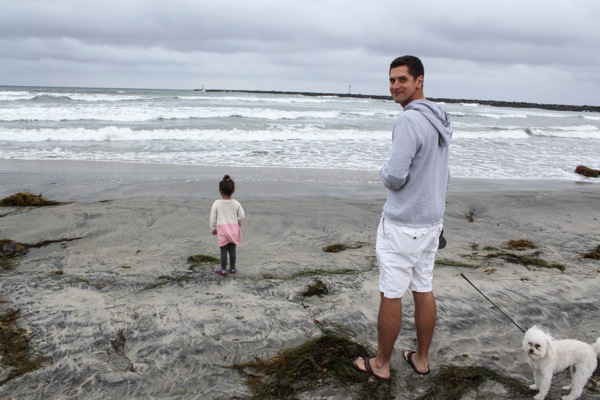 Friday afternoon after the Pilot got home from work, we got ready, packed up the pups, and took a little picnic to the dog beach.
Beach-zza: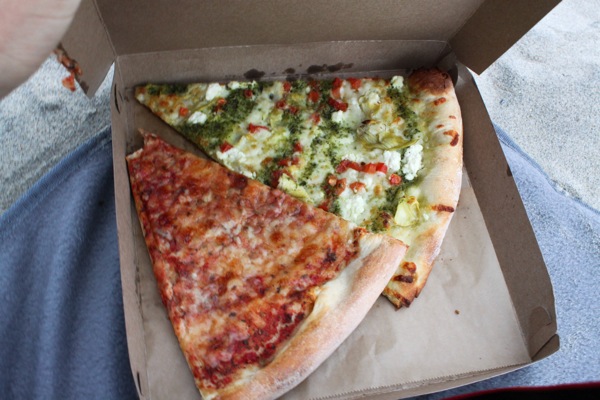 (Sea rats aka seagulls tried to steal our dinner multiple times haha)
Bella's an old pro at the dog beach, but it was the first time taking Caro.
She was not a fan.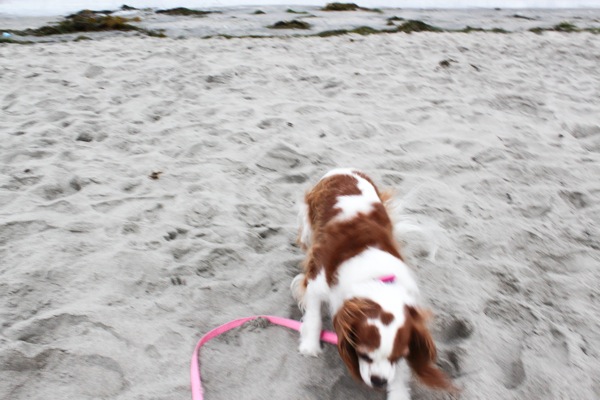 (The picture is blurry because she was shaking. Little miss didn't know what to think about the ocean or the sand, just that they were scary. Sorry, Caro.)
Livi got a kick out of the dogs swimming, and of course at Bella who was running around like a crazy dog. She looked like a wet, happy, sandy mouse when left 😉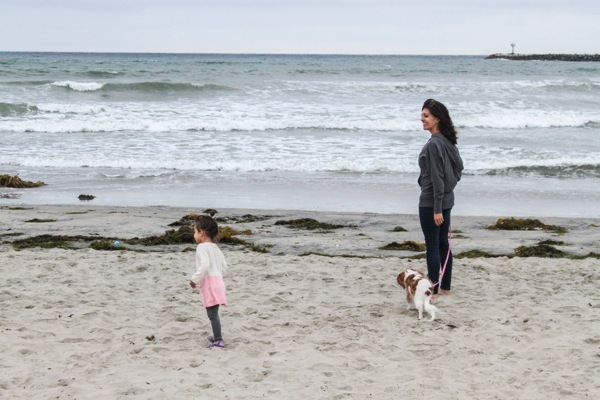 We spent Saturday morning in La Jolla. After my Barre3 class, I met the Pilot and Liv at a nearby park and we all went to our favorite spot, The Cottage, for breakfast.
I always get the Joe's Special with gluten-free toast.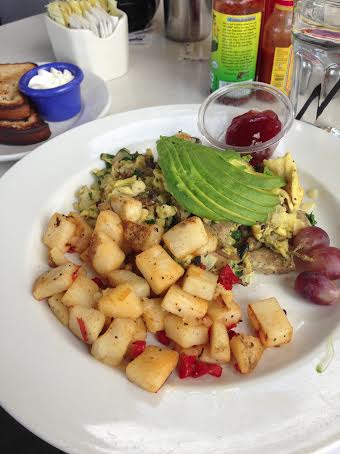 Maybe I should expand my horizons a little, but it's SO GOOD.
Saturday night was exploring Mission Beach, fish tacos and horchata, and Sunday, relaxing here at home. 
A 7-mile run through the land of patchouli, aka Ocean Beach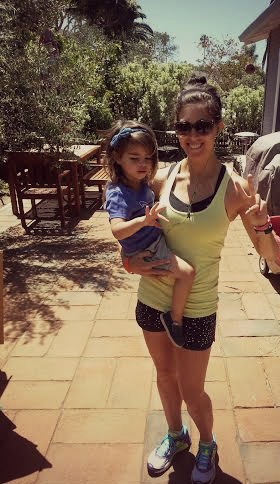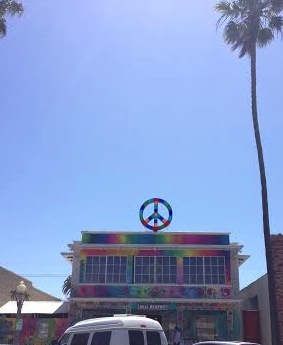 and an acai bowl.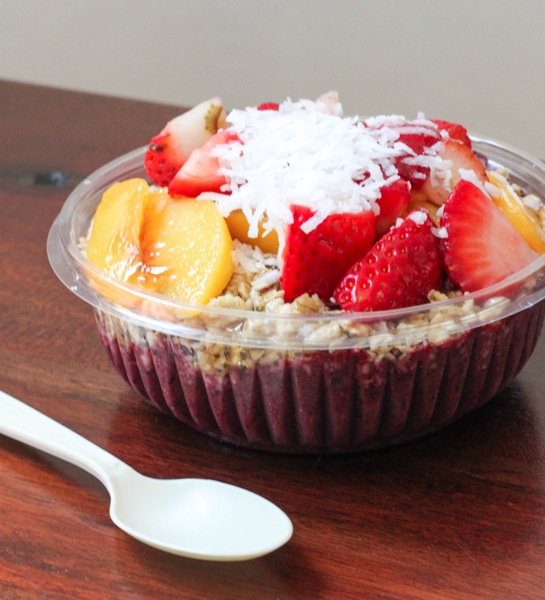 (The Beachcomber, with acai, strawberries, peaches, granola, coconut and honey. I may have planned my run so that Tiki Port was the finish line.)
Hope you've all had a wonderful weekend! <3 Anything fun happen or random weekend adventures? Is Sunday a day of rest, or do you work out on Sundays? 
See ya in the morning!
xo
Gina