Kyle, Meg, Lindy and Luna are here!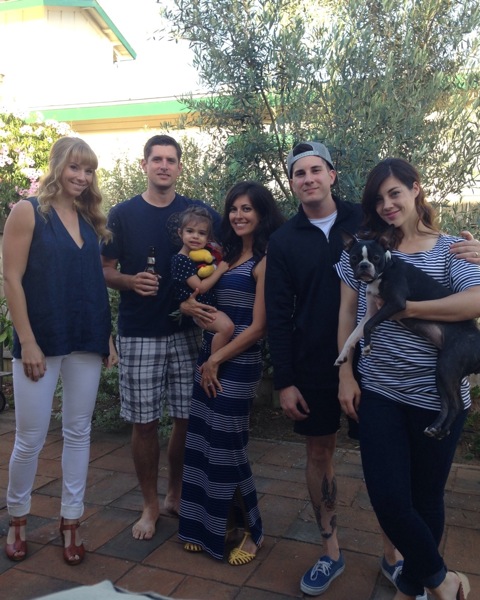 The boys driving the pups to the dog park: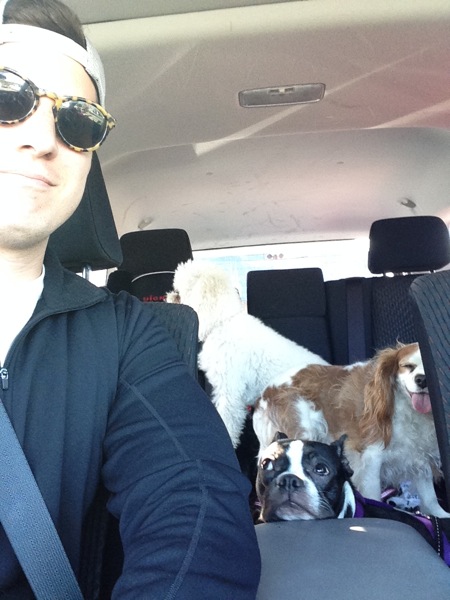 Sunday brunchin':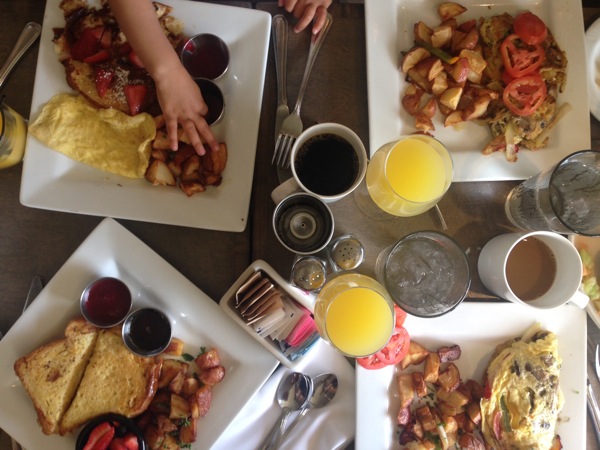 (and "almost-bottomess" mimosas. Do they have to put that in quotes to keep people from taking it super literally?):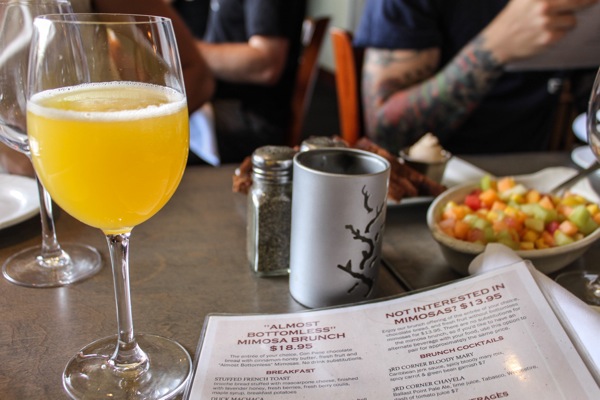 A great race (and new PR! I'll have a fun recap in the am):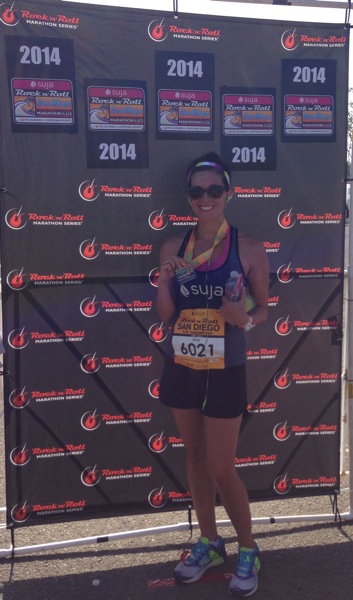 With Meghann and Meb!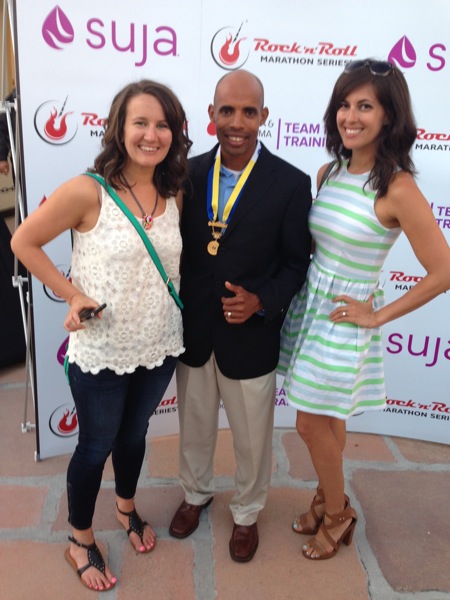 Petco Park: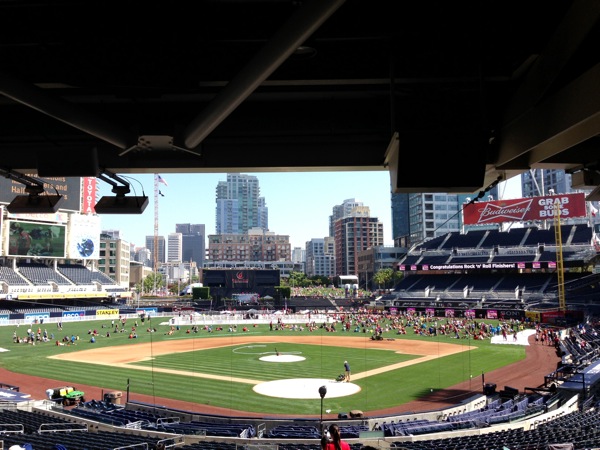 The best bowl of crudités I've ever seen: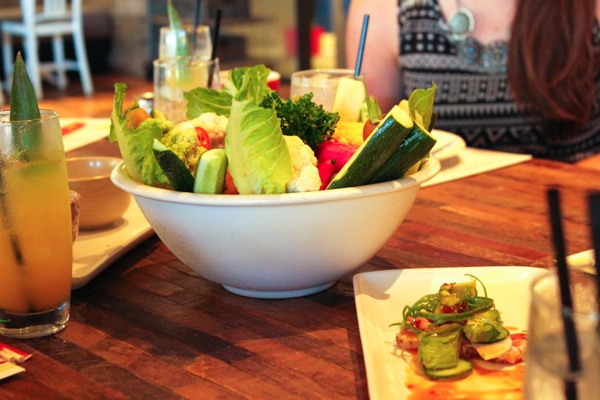 (PS I found out we have a True Food and Seasons 52 here THIS WEEKEND. How did I not know?!)
Tiny hat-stealer <3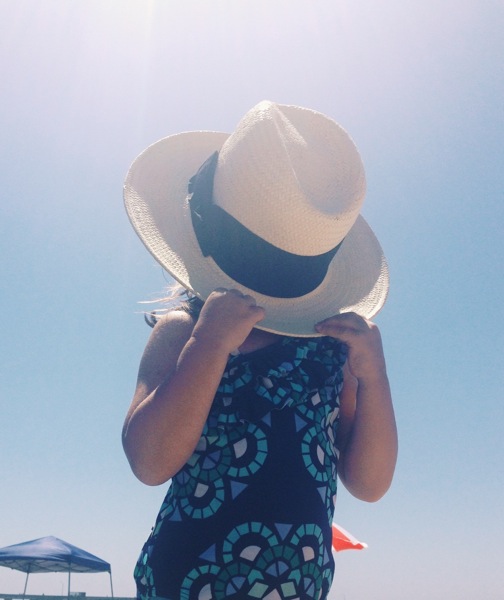 Hope you're all having a wonderful weekend <3