Hi friends 🙂 Happy Monday! How's your day going??
I'm a little late posting today because I had to hit up the post office and wanted to catch an am yoga class 🙂 It was soooooo good. Some of my work friends were there and I love practicing with them 🙂
Post yoga, I dug into a brand new jar of almond butter.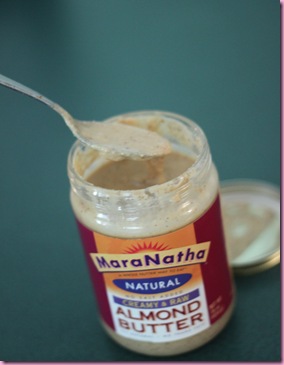 (Is it just me, or does it taste the best when you've just opened and stirred the jar?)
+ Smoothie in a Bowl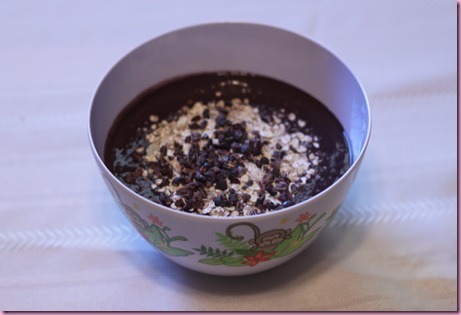 a Chocolate Cherry Bomb made with almond milk + spirulina, topped with oats and cacao nibs
I used to think smoothie in a bowl was lame until I learned how amazing it can be when you beef it up with toppings 😉
So as I'm sure you guys have figured out, I've been working a lot lately. Like, a LOT a lot. 40 hours at the new job + blogging full time + writing a book proposal + dog wrangling and working out is no joke.
I felt like I was trying to give 100% to everything and then realized that it's not possible.. especially when I was going from my usual 8-9 hours of sleep to 4. The blog is my baby and is what I truly love, so I talked to my friends at work about cutting my hours and they were beyond cool about it 🙂
For those of you who were wondering, I work at lululemon….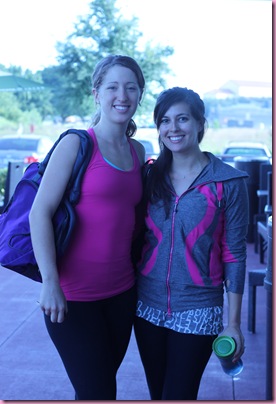 (with some very good bloggy friends and real-life friends)
and I'm kind of in love with it. 🙂
Things on the bloggy are gonna go back to how they used to be… less frantic "here's what I did today, here's some food, have a great day", more recipes, workout tips and how-tos, playlists, shenanigans (because I won't be at work all the time, I'll be able to do other things), and I'm really excited about it.
I also can't wait to get my hands dirty with some new recipes 😉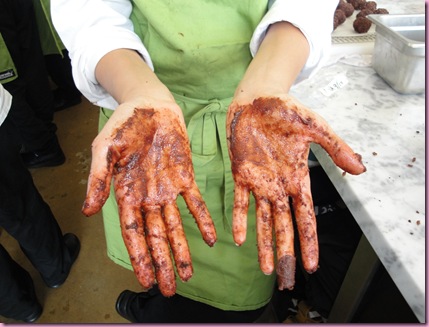 Any requests? If I pick yours, I'll send some to you 🙂
Well I'm off to do the grocery and laundry thang. Hope you have a wonderful day!
xoxo,
Gina
Coming soon:
-Foam roller promo
-Bridal Boot Camp 2010