Heyyyyy 🙂 How are you? Hope you're having a great night!
My day off was pretty much everything I could wish for…
Shopping: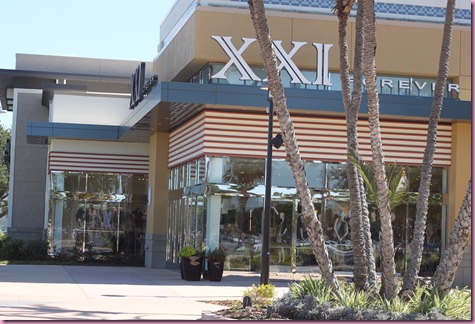 (Shopping tip of the day: I always go into Forever 21 FIRST and plan out which items I should splurge or save on. Usually I see accessories, trendy purses, tops, at Forever 21 and they'll have the exact same kinda things at department and designer stores. It helps me to decide what's worth it, what I'll use again and what I only want for this season)
As much as I LOVE this season's fashions (lace, florals, military-inspired), I didn't find any clothes today. I went to Forever 21, H&M, Nordstrom, bebe and Dillard's and there was nothin'. I did, however, find a few things at that one store I can never walk away empty-handed from: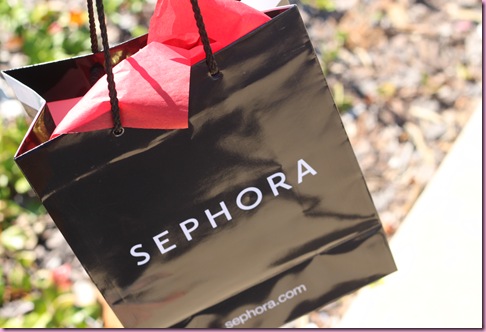 Philosophy holiday body washes, lotions and lip gloss?
Don't mind if I do 😉
And then I somehow found myself at this place: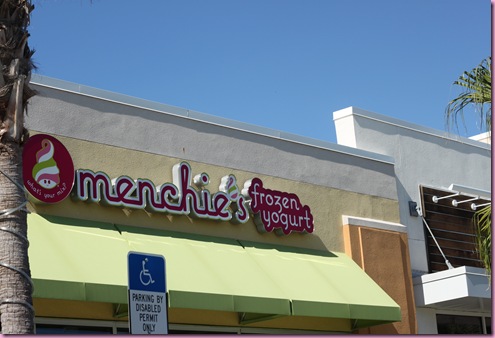 MENCHIE'S!!!!
MMMEEEENNNNNCCHHHIIIEEEEEE'SSSSSS!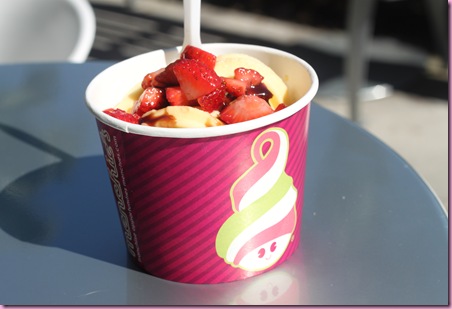 It was a fro-yo kinda day 😉
I got a vegan pineapple with strawberries and chocolate syrup 🙂
After fro-yo, I took a litte nap, went to Dance Trance (and booty-shook with Katy!), and wore my heart rate monitor for curiosity sake. I burned 450 cals, which is awesome for an hour dance class! I'd much rather do that than teeter on the treadmill any day 😉
For dinner, the fam and I went to Olive Garden, which I haven't had in FOREVERRRRRRRRR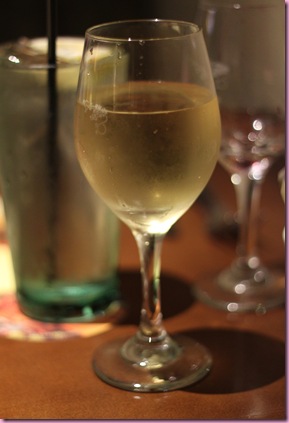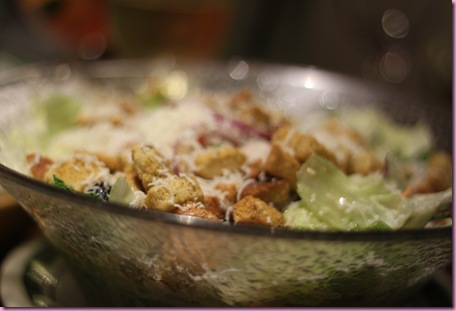 Their soup and salad make the world a better place.
I also got a side of grilled shrimpies: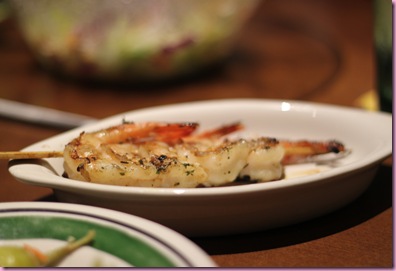 Can you believe Valdizzy doesn't have an Olive Garden? I was pretty shocked when we moved there and couldn't get my soup and salad fix 😉 My nana and I used to have soup and salad every Wednesday for lunch- I missed it!
Lesson of the story: Never take Olive Garden for granted.
See ya in the morning <3
G