Hi friends! How's the day been? Hope you're having a happy Monday! It RAINED here today. For my fellow San Diego friends, you know this is a huge deal. When we first moved here, I thought it *might* rain every day because of the marine layer. The morning would start off cloudy and foggy, and then completely clear. I quickly learned that it pretty much never rains, so for actual liquid to come from the sky, this was an exciting day. (And yes, totally broke out the new rain boots for the occasion haha.)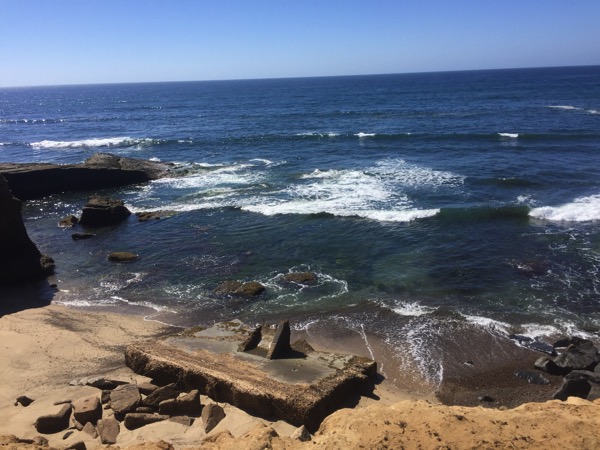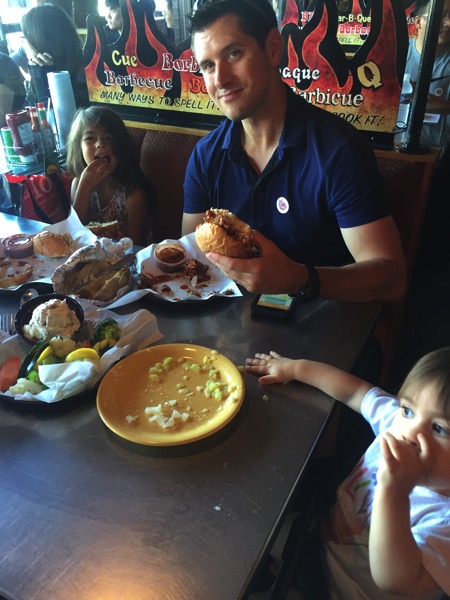 This weekend was so much fun. Sometimes we finish the weekend and while the time felt so busy, we didn't *do* that much. This past weekend, we were out and about quite a bit.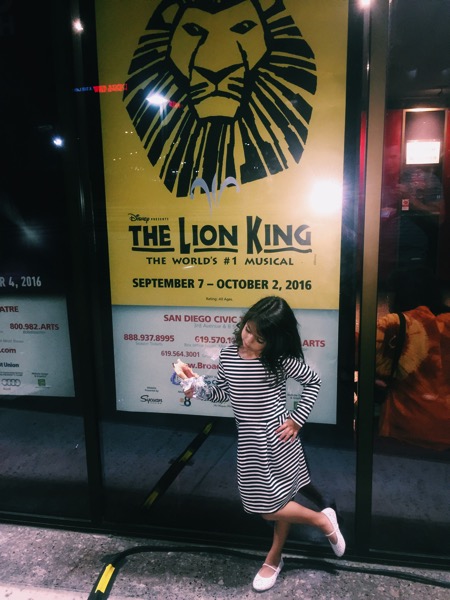 1) We saw the touring production of The Lion King, and it.was.everything. This has been one of those musicals I've wanted to see for quite a while, and I'm so glad we finally had the opportunity and Liv could enjoy it with us. (We got a sitter for P since it started 30 minutes after her bedtime. She would not have been a fan.)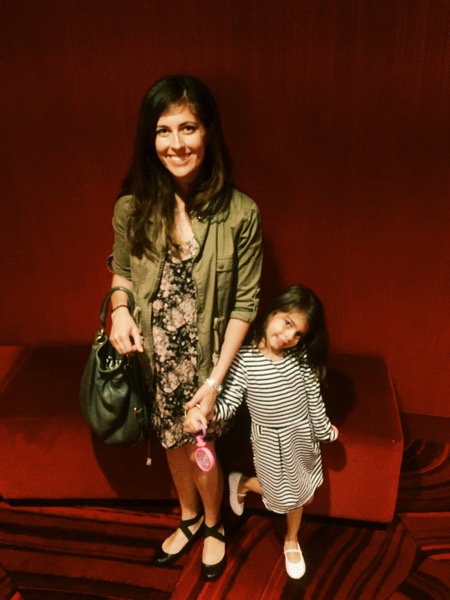 We actually arrived to the theatre early (already a win of a night haha) and had enough time to grab snacks before the show. They also had booster seats for the kiddos, which I thought was a surprising and appreciated touch. The Civic Center is HUGE, and it was packed. "Circle of Life" was worth the ticket price alone. I spent 99% of the time watching the adorable awestruck look on Olivia's face. I had full-body chills many times throughout the evening.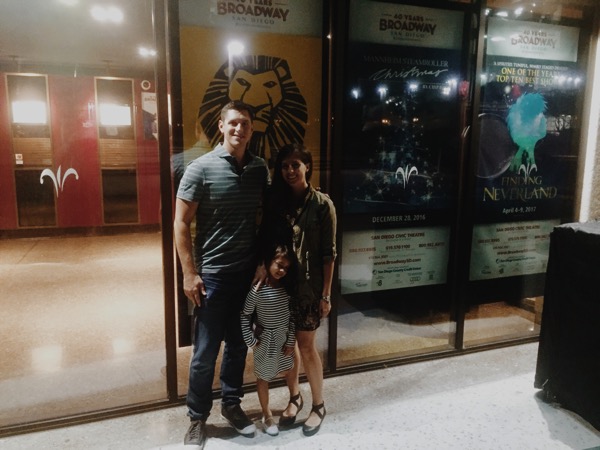 During intermission, we hit up the food cart for tamales and hot dogs.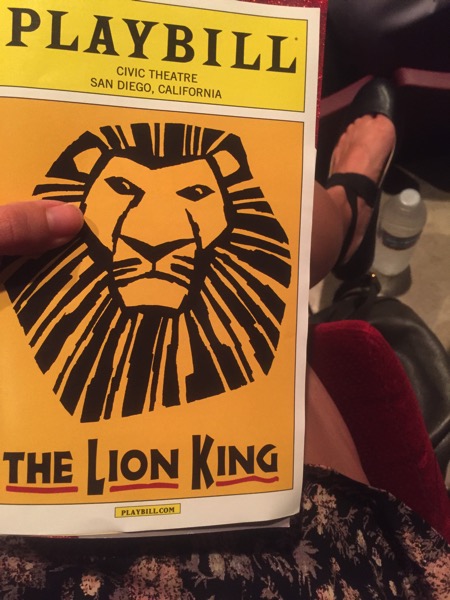 Liv ended up crashing a little more than halfway through the second act. She can stay up to 11pm at home no problem, but I guess she was pretty comfy in those theatre chairs. 😉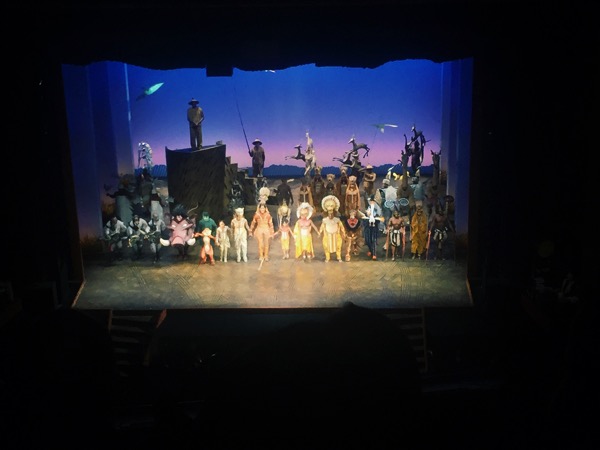 (Totally snuck a quick no-flash pic during the final bow.)
Saturday was ballet day and errands, and then we had a date night with Jess and her husband.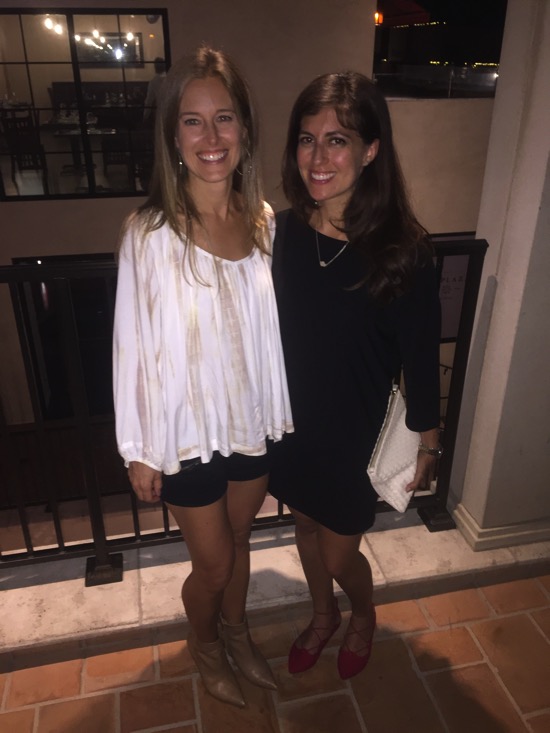 (I'm going to miss this girl so much.)
We went to Catania in La Jolla, which has become one of our favorite LJ spots for drinks and dinner. We ordered our drinks, + appetizers and pizza to share, and enjoyed our conversation. We usually have all of the kiddos with us when we hang out, so it was fun to have an adults-only kinda night. The server also surprised us with house amaretto + limoncello, in addition to dessert.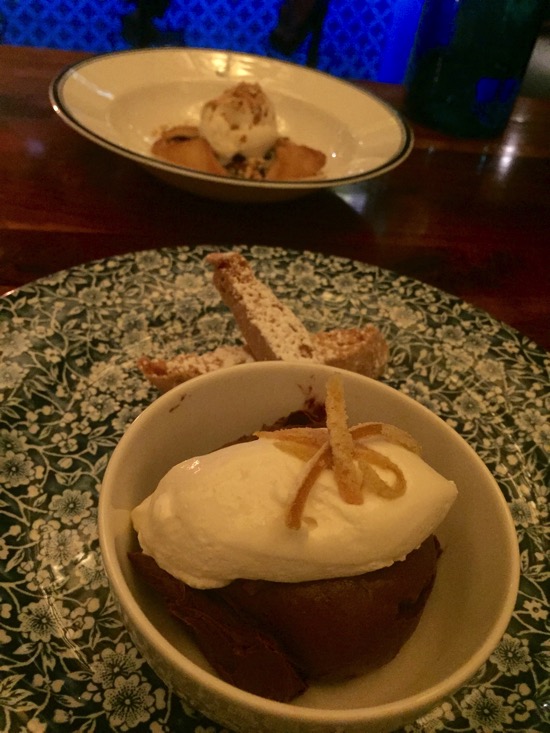 We also shared these little fried rice balls and it was my first time having them. I feel cheated because no one told me of their existence. We must make up for lost time.
Sunday, we got some things done around the house, babysat for a friend, and I re-shot the pics for pumpkin protein fudge since I made a batch to enjoy this week. Check out the recipe here!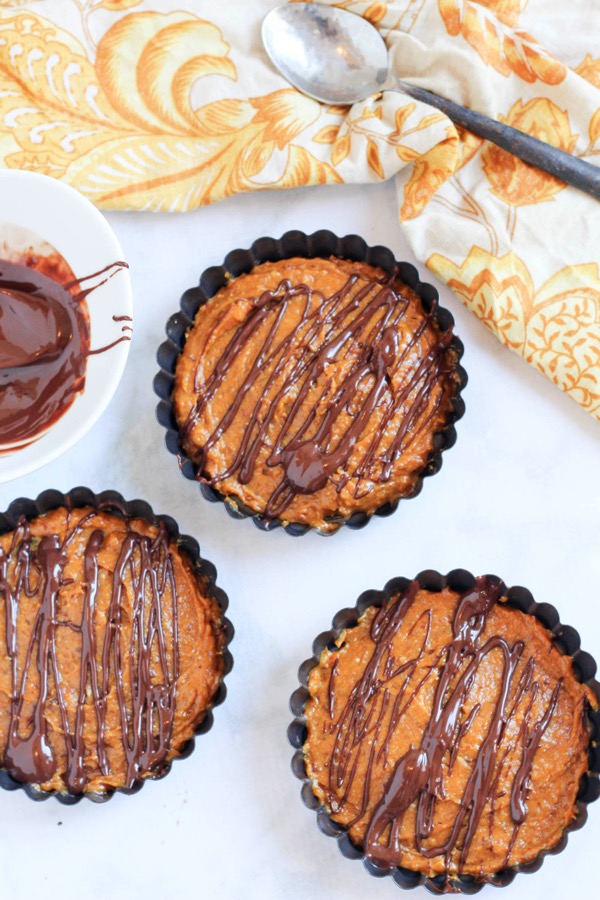 Workout-wise, I ended up taking it pretty easy this weekend. I did Jazzercise on Saturday, took Sunday off, and was ready to hit it hard for Spin tonight. 🙂
Just wanted to stop in and say hello. I'm working on a fall workout plan that I'll have up soon! See ya then.
xoxo
Gina