Scary Claus + Black Friday Frenzy Workout
It was a glorious Black Friday, complete with a workout to beat the craziness!
Everyone enjoyed the day according to their leisure…
I shopped, got in the aforementioned Black Friday workout (posted at the end for you!), a long nap and started putting up Christmas decorations.
[Glass hurricanes and bowls + different sizes of ornaments = chic, inexpensive holiday decorations]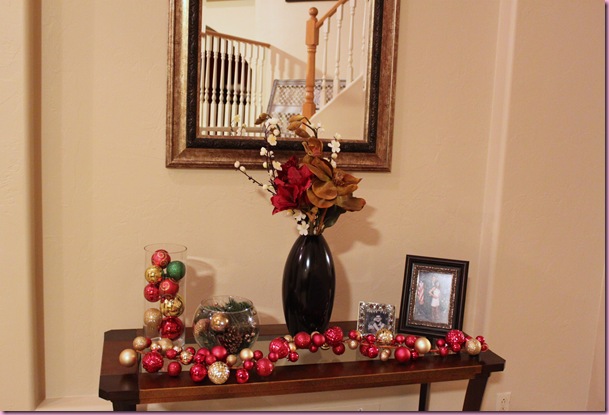 The Pilot watched football, cleaned the office (painters will be here tomorrow!) and assembled furniture.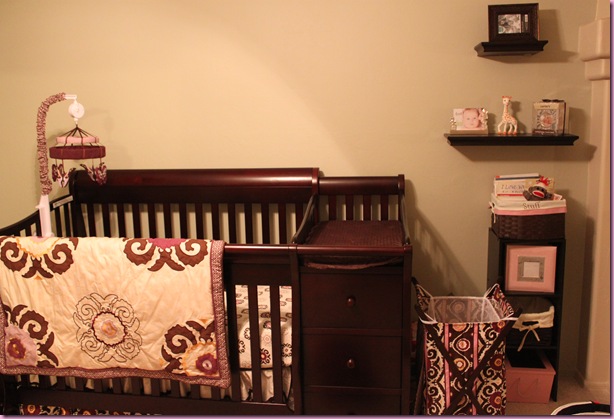 Bella ate, napped and spent the day stinky and naked.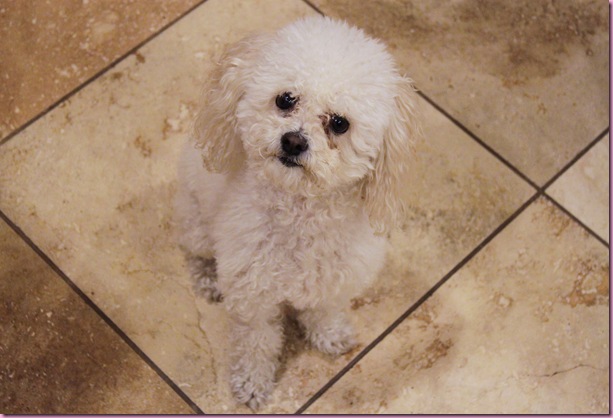 She prefers her neck rubs sans collar, and we (I) keep fighting taking her to the groomer… She looks so defiant and sassy when she's a little shaggy.
We decided to make her day and take her with us to Lowe's, where we were greeted by Scary Claus.
For only $129, you can purchase an animated creeper to have in your house or yard.
Eats today included lots of leftovers- my favorite part of the Thanksgiving feast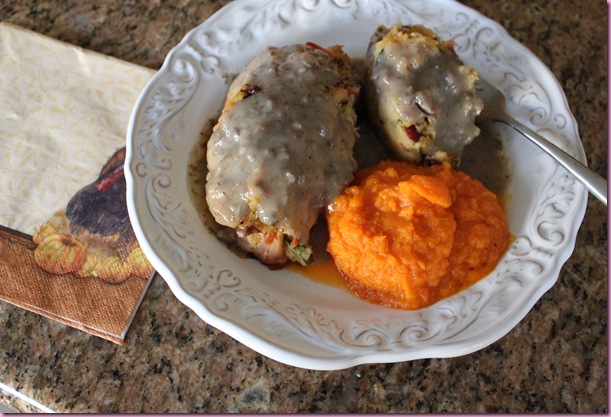 smothered in Whole Foods mushroom gravy.
I also enjoyed a quinoa salad on top of greens with more mashed sweet potatoes.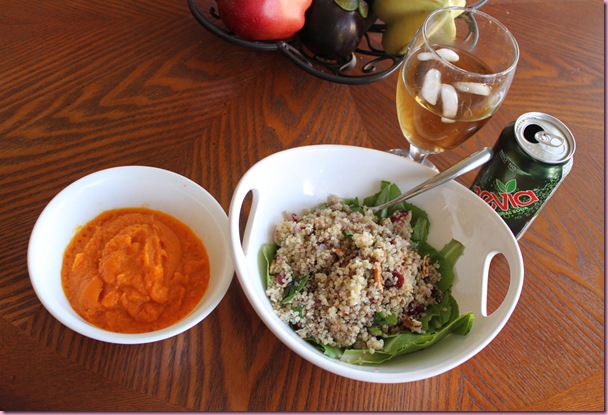 It's dinnertime over here and the Pilot just brought the tree in from the garage.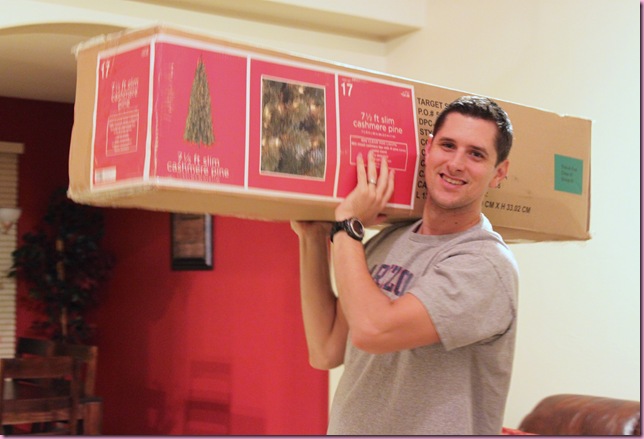 It's been in storage for two years- I'm excited to see it again 🙂
Black Friday Workout
Here's the Black Friday workout I did.
Sneak in this superset workout next time you're short on strength-training time. In 30 minutes, you'll get a killer total body workout. Alternate between the two workouts listed in the superset with no rest in between each set. Some of the exercises are combo moves, so you'll complete all the reps in the combo move before doing the second exercise.

[As always, check with a doc before making any fitness changes]

1.) Warm-up: Cardio of choice, 5 minutes

2.) Superset 1: Bent-over row/tricep kickback, walking lunge and bicep curl (3 sets of 15 of each. For example, 15 row/kickbacks, 15 walking lunges with bicep curls, 15 row/kickbacks, 15 more lunges/curls, etc)

3.) Jumping lunges (1 minute)

4.) Superset 2: Plie squat/upward row, bent-over fly (3 sets of 15, each)

5.) Mountain climbers (1 minutes)

6.) Superset 3: Push-ups, squat/squat pulses (3 sets of 15 push-ups, immediately followed by 15 squats with 15 squat pulses)

7.) Cool down and stretch

Here's a graphic for you to pin and have handy for later!

Here's another superset workout you can try or give this TRX superset workout a go. Looking for another holiday-themed workout? Try the 12 Days of Fitness or Kettlebell Rock!

Have a lovely night and I'll see ya in the morning!

xoxo

Gina