Quick hummus and veggie pizza
i think they're definitely related 😉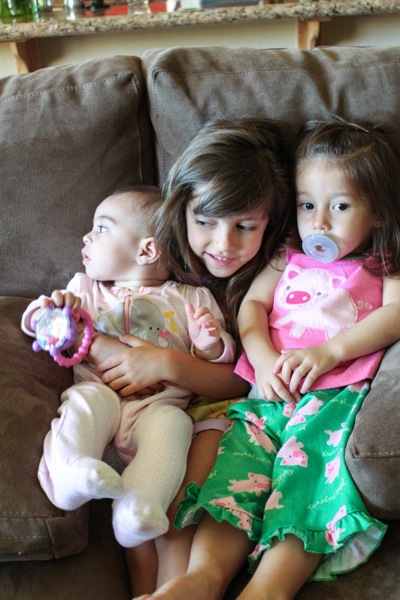 Our aunt, uncle, and cousins got in from Key West last night, and since then, our house has been bustling with familia. I love it so much. It's amazing to look at the girls and see their ranging ages- almost like having a glimpse into the future.
Since they got in late, madre picked up Mexican food for everyone to snack on: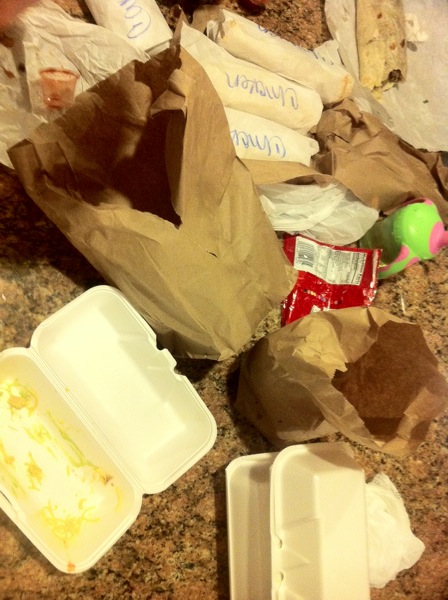 (+ horchata = the good stuff)
and this morning, surprised me with Good Egg for breakfast since I had to leave for work.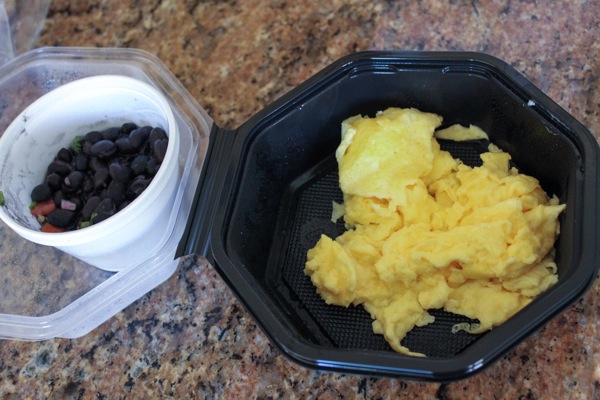 eggs, black beans, salsa, and the plethora of fruit we cut up for everyone.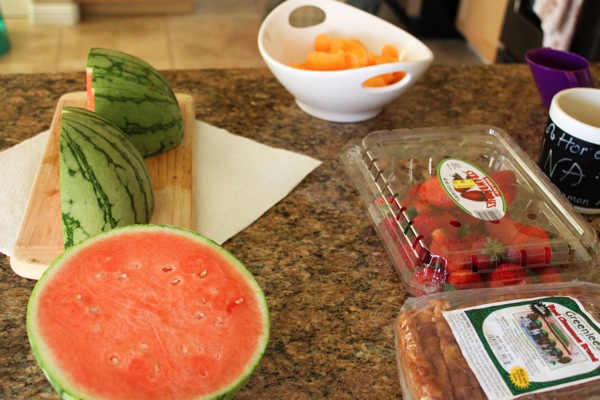 Strawberries, blueberries, melon and canteloupe
I took some more fruit with me to work, along with a salad beast for my morning snacks.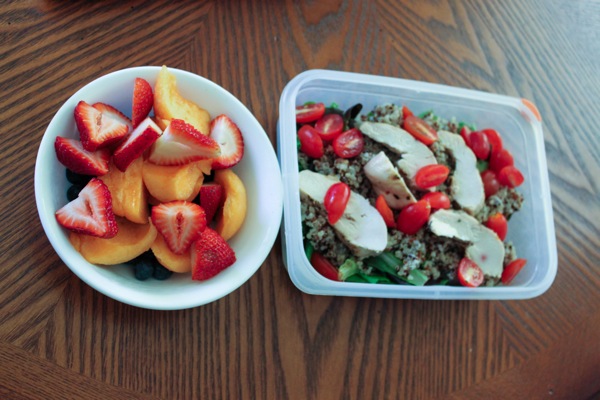 I had a major klutz moment and dropped my salad… quinoa went everywhere in the locker room. For the record, quinoa balls are not fun to pick up from carpet. It was a disaster.
It was hard to leave for work this morning with everyone over here, but minus the great salad casualty of 2012, it was a great morning. I loved seeing my work friends and was surprised by a ridiculously awesome Zumba class. It was huge, and the energy was outta control. Love when that happens 😉
I'm pretty stoked with my preparation as far as food/snacks goes for this week. Sometimes before I leave for work, I'll be scrambling to put things together, and this week I did a lot to make sure I had work snacks (plus it helped that nana and madre made a couple of grocery trips with me to stock the fridge) and that there would be plenty of grab and go options for everyone. The Pilot grilled some chicken breast for lunches, I made hummus, quinoa, grabbed lots of veggies, fruit and sandwich/salad supplies. 
Last week, while nana was over, I made us a lunch with some of the hummus and roasted veggies I had in the fridge. The hummus was the "sauce" of our flatbread pizzas. This isn't really a "recipe" per se, but a great combo of ingredients that most of us have on hand throughout the week.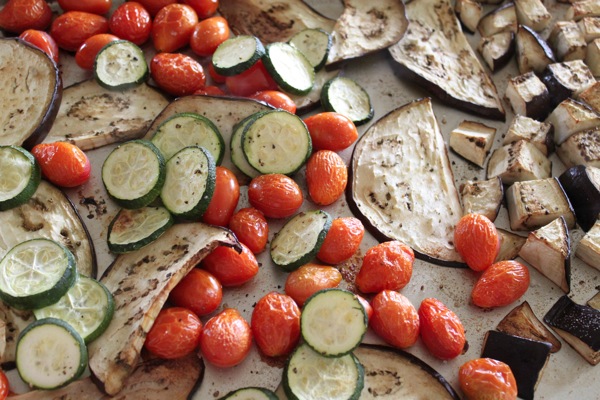 Fresh or store-bought hummus on top of tortilla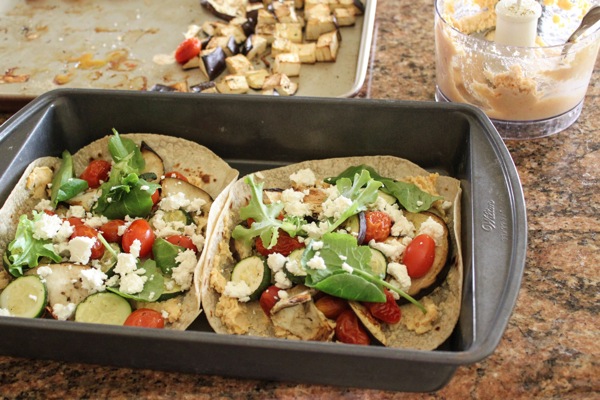 with roasted veggies and goat cheese,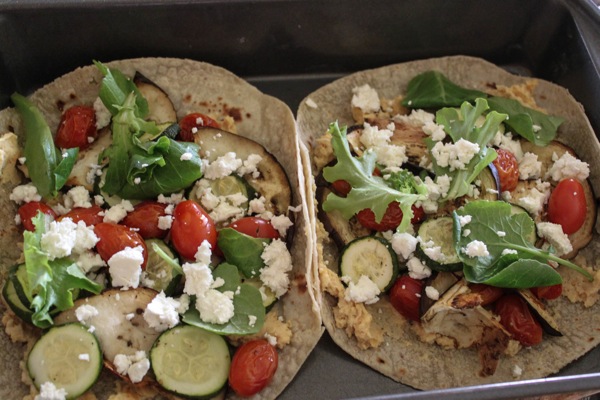 baked in the oven at 350 for 10 minutes. Super fast, crazy delicious.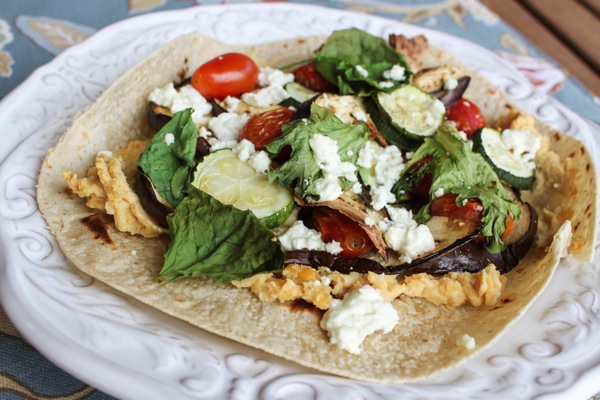 Tonight, we're going to grill with a special surprise for dessert.
Hope you're having a wonderful night! 
See ya in the morning <3
xoxo
Gina
Something to talk about: Any clumsy moments lately? Besides, the salad fail, I also got the tickle in my throat during stretch and relax today that wouldn't go away. Awkwaaaaaard :/ New quick lunch combos?