Let's Talk About: Gym Confidence + Gear Options
Hi friends! How's your morning going? Hope it's been lurvely so far 🙂
Last night, I took Bella to one of my little bro's baseball games. The white dog parade was there! Bell was so happy to see her cousins.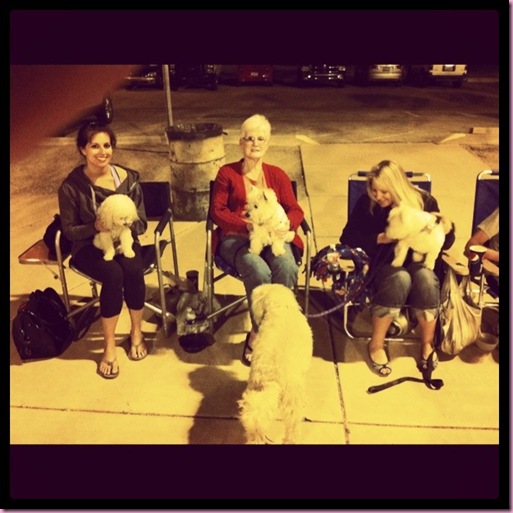 (with my nana and stepmom)
Today is day #2 at the resort- 6 classes today to take/observe! It's been a challenge to pack my eats since working out on a food baby is no picnic, so I've been doing smaller bites and snacks all the livelong day. I'm going to see how it goes this week and tweak as necessary.
Here's what I packed up for today:
A quinoa, chickpea, Greek style salad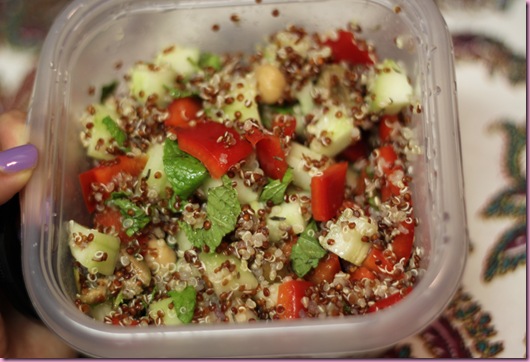 (with 2 servings of quinoa, 1/2 C garbanzo beans, some olives, a red bell pepper, cucumber, lemon juice, mint and olive oil)
a smoothie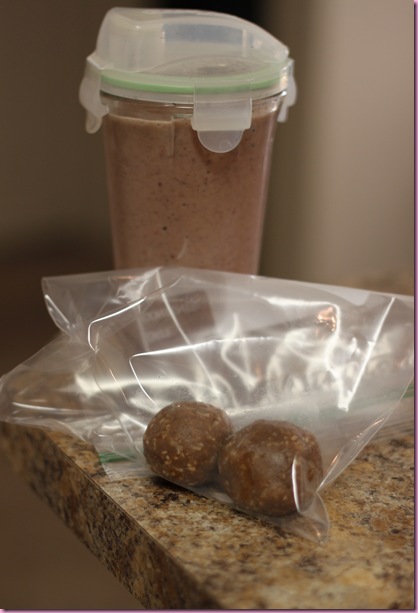 (almond milk, Sun Warrior, banana, strawberries, raw cacao powder)
and a coconut water.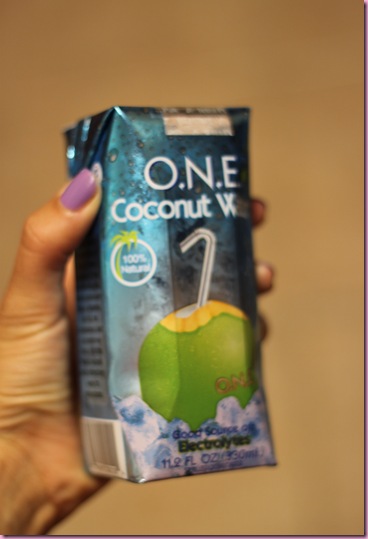 I should be good to go for the day, and may stop by the employee caf to pick up something to munch on the way home. Everything there is healthy and most of it is organic- I'm a happy girl 🙂 We'll see how it goes.
Breakfast was another egg-rito 🙂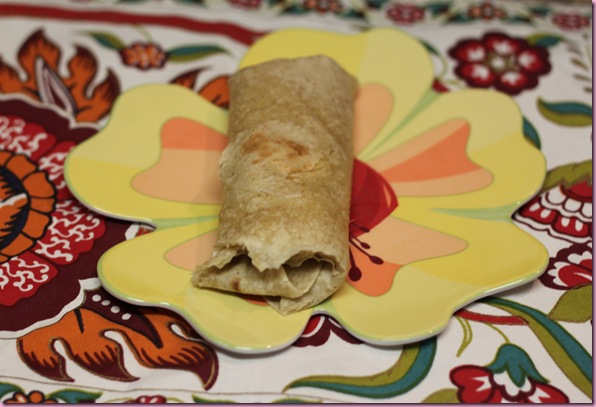 I was out of salsa, but it was still good with mustard and nutritional yeast.
Since I've gotta peace out, I thought in the meantime it would be fun to discuss two things:
1. Gym confidence and
2. Workout clothing options for gym-goers looking to lose weight
Here are a couple of questions that I recently received, along with my input:
I want to work out at the gym, but every time I go, I feel like people are staring me. I have over 100 lbs I'd like to lose, but get so self-conscious when I work out. Any tips on overcoming this?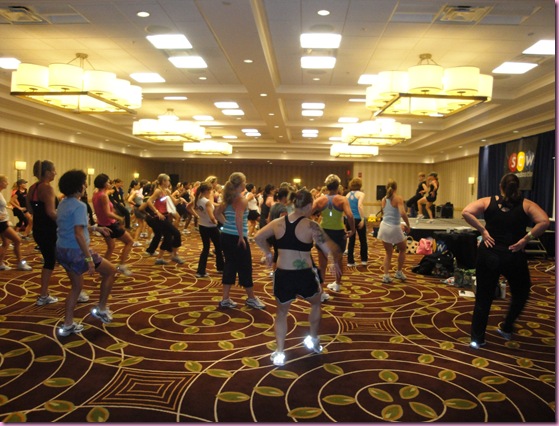 This is something that I definitely struggled with when I was beginning my weight loss journey. I made the mistake of working out at the Campus Rec, which is basically hot bod central, and felt self-conscious every time I was there. I always thought the girls were judging me and the frat boys were scoffing at me, which probably isn't true, but I certainly felt less than comfortable. It blew my mind because I thought gyms were for *getting fit*, and everyone seemed to be fit already. I was discouraged.
What did I do? I changed my environment. I worked out at the YMCA instead, which had a lot of families, guests of various fitness levels and ages, and was able to work out more comfortably. Later, I joined LA Fitness when I wanted to start taking more classes and was more at ease in a gym environment.
I totally understand that it's not always possible to change place of sweat-age, so if you have to stay at the same gym or spot, here's what I think:
-99.9% of the time, people are way too focused on their own workouts to worry about what you're doing. I've seen some crazy stuff in gyms since I've worked at quite a few: people huffing and puffing (more like screaming), doing crazy calisthenics and jumps, insane workout attire, people of all walks of life and fitness levels, and guess what? No one cares.
-Every time I see someone who is working out to take charge of their health, I want to hug them, tell them I'm proud of them, and to stick with it. But then, I'd be a creeper, so I refrain. I'm willing to bet that the trainers and instructors in your gym –and fellow gym-goers who have worked hard to get where they're at- feel the exact same way.
-Even if some people are staring or being obnoxious, some people are just jerks. Eff them. I've a big fan of faking it until you feel it… fake your confidence (tell yourself "I'm making myself stronger and healthier. I'm proud of myself") and your confidence will grow. When you say it enough, you'll start to believe it.
I'm at a place where I'm in a super duper high amount of stress and have let myself slip on my workouts.  I now need to lose about 40 pounds and am ready to take action but have found that I'm uncomfortable in my own skin.  Workout clothes are tight and clingy and hard to find in my size, especially that are flattering.  I also am on a budget, and workout clothes seem to be so expensive.  I was curious if you had thoughts or ideas for workout clothes in bigger sizes that look flattering on a curvy, heavy girl, and are a bit on the cheaper side.  Especially since my intention is to lose weight – I hate the idea of spending hundreds of dollars on new workout clothes that I don't intend to be able to fit into for very long.  I imagine you have other readers that might be interested in this topic too – but I could be wrong. 
I always tell clients who want to lose weight (or decrease body fat %) to NOT buy new workout clothes! There's nothing worse than spending $100 on a pair of black stretchy pants to have them falling off your bum a month later.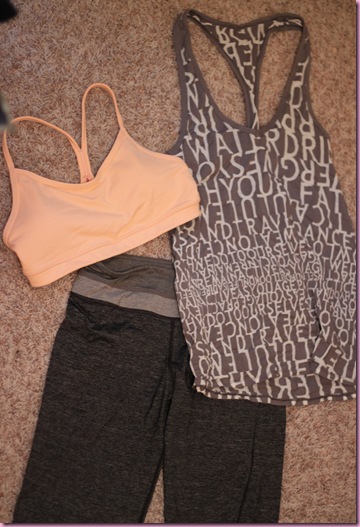 My tips:
-TJ Maxx is your friend. You can find AWESOME workout clothes at TJ Maxx (in a variety of sizes), for sick prices. Usually workout tops range from $7.99-19.99 and pants around $20-30. I'd only recommend buying a couple of pairs of pants, shorts and shirts. No need to go buck wild if it wont be fitting for long!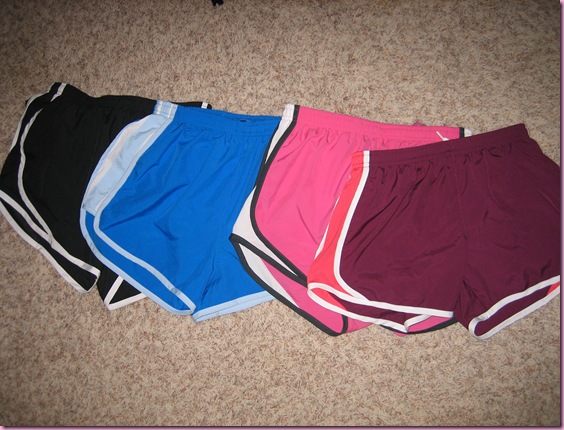 -Target (the fancy French boutique). They make decent-quality workout gear, which is also inexpensive. I've noticed that a lot of my stuff I used to wear from Target didn't last very long, but when you won't be counting on it to be an investment, NBD.
Any other tips?
Did you ever struggle with gym confidence? How did you overcome it?
What's the best bet for inexpensive workout clothes in all sizes?
I'm excited to read your tips and advice. You guys will blow me away with awesomeness, per usual 🙂
Have a great day and I'll see ya this afternoon!
xoxo
Gina