Gina: Quitting the blowdrier
In addition to the usual fitness questions I receive for the blog, I also get a lot of hair questions and dating/relationship questions.  I can't really help much with the dating stuff -I've been out of the game for.. 8 years? haha- but for the hair stuff I have a better idea of what to do 😉
My hair routine has changed quite a bit over the years. Since madre is a hair stylist, she's always hooked a girl up with whatever color or cut I was craving at the time. When she became a Keratin educator, it was pretty life-changing. The treatment took my unruly mane into a manageable, less-poufy version of itself, and I could still wear it curly if I wanted to. I haven't had a treatment in quite a while- it's not advised while pregnant and I didn't feel comfortable doing it while I was breastfeeding- but since I had Liv, my hair routine has become pretty simple. It's a huge change from the blow-drying, straightening, styling days of yore.
First major change: I stopped blowdrying it for the most part, and my hair is so much healthier.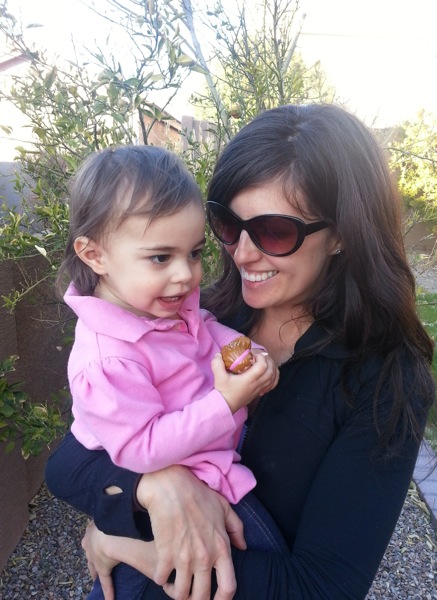 Now, I'll wash my hair, let it air dry, and will curl it into messy waves using this technique.
Some current favorite products:
Moroccan Oil
 (it smells heavenly and a little goes a long way)
Whatever shampoo/conditioner I'm currently using (I like to switch it up but my favorite brands are Pureology, 2 Chic, Nexxus, and Bumble & Bumble). My only requirement is that the conditioner has to be THICK to coat my hair. If it's watery, I'm not a fan.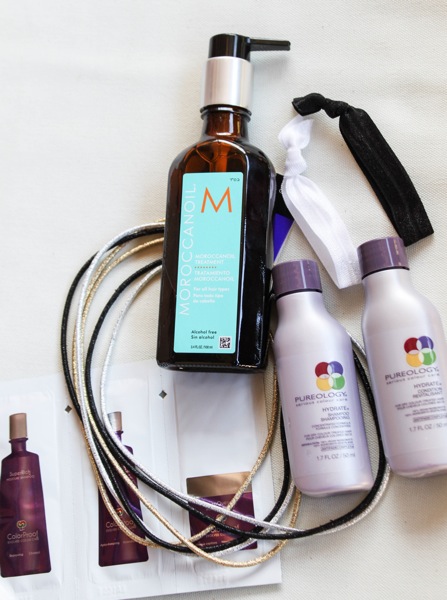 this styling wand
  (it used to be $180 and is now $70 on Amazon. Killer!)
This hair spray (The mini version is awesome
)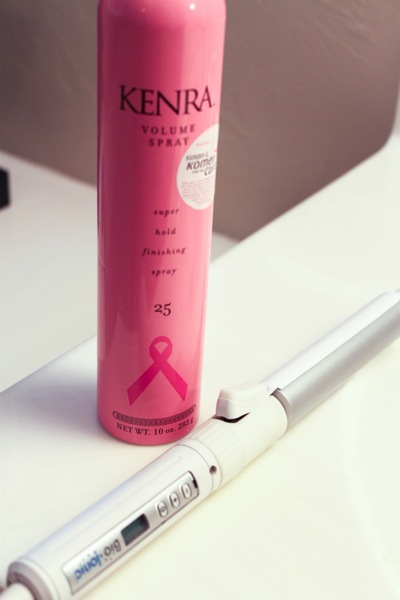 That's it!
The good news is that it usually lasts a few days, even if I work out (just save the gym hair). If I'm feeling fancy, I'll use a deep conditioning treatment… or get a trim 😉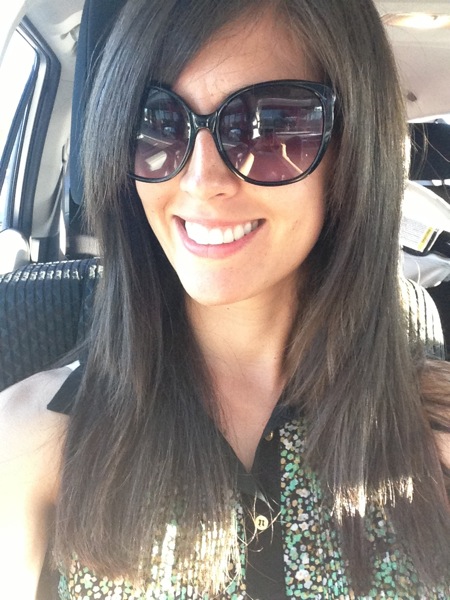 What's your hair care routine like? What's your everyday, go-to style? Mine is either down and wavy, or in a messy bun with a thick headband.
xoxo
Gina