Gina: Stripes + more stripes
I've mentioned it a few times before, and this is one of the huge reasons why the ever-fashionable Meg writes most of the posts over here, but I'm pretty boring with my clothes selection. At least, I used to be. I bought outfits that I knew matched, shopped at the same stores, stuck with the same styles for yeeeeeaaaars, and never took the jump out of the box. Thank you to the incredible inventions of Pinterest and StitchFix, I've been taking some fashion risks, trying new things, and actually trying to put outfits together… on my own.
[Please to put on your sunglasses for these lovely yellow-hued pics]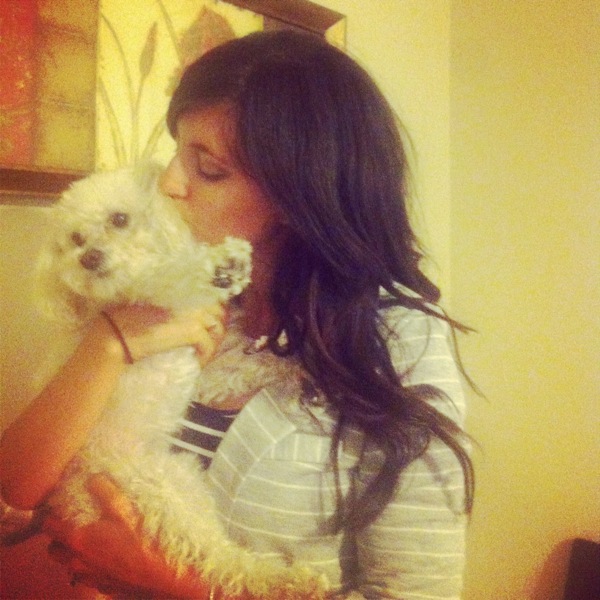 I've been meaning to write about my last StitchFix box because it was my favorite yet, but here's a snippet from an outfit I wore last weekend. Here's the thing, though- I have no idea if it goes together. This is what happens when I get a box full of beautiful goodies and have the freedom to mix and match (or mismatch?) with things I already own.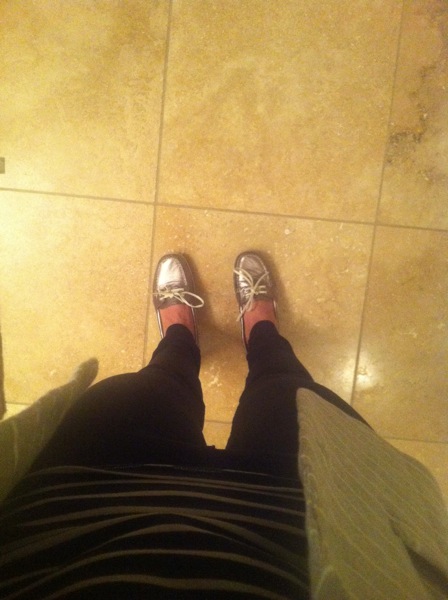 The occasion: movie and cocktails with the Pilot
Pieces:
Tart blazer (black version is here, was in my last SF box)
Square necklace (similar here)
Blue and white striped tank (H&M, similar here)
Undereye bags, courtesy of my 14-month old lovebug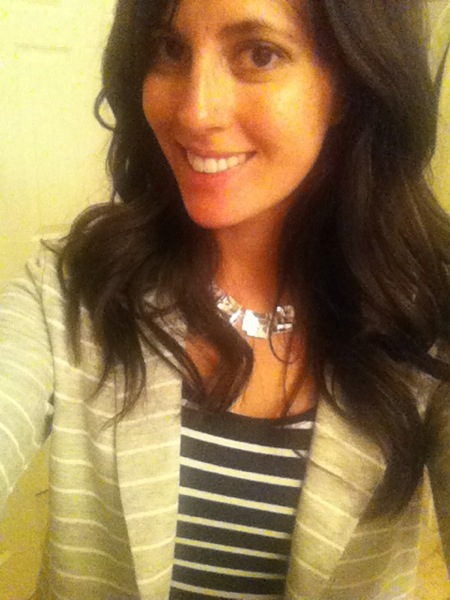 I've always wanted to play around with mixing patterns, so figured stripes would be a great place to start. I scoured the Pinterestweb and found a common theme:
1) mix stripes in different colors as long as the stripes are about the same size
2) mix stripes with anything as long as they're in the same color scheme
3) mix small, neutral stripes with floral tops (I can't wait to try this one)
Here's what I came up with: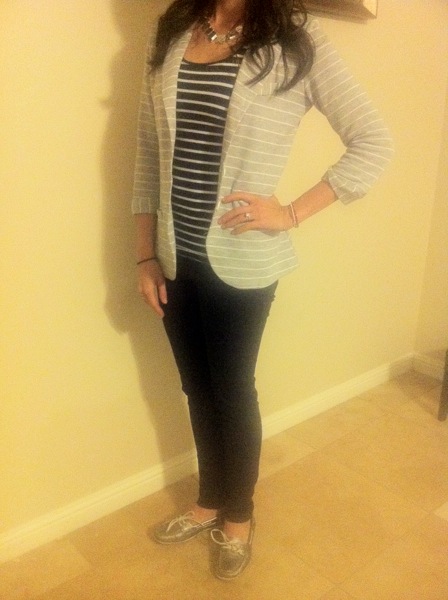 I still have no idea if it really goes together, but I liked the combo. It took a long time for me to realize this, but if you like what you're wearing, it shows. Especially in Tucson, I see a lot of unique styles and looks, ranging from hippy, punk-ish, more ethereal, and bold. Everyone who has their own style.. well, they OWN their style. It's definitely something I'm working towards 😉
So what you do think? Win or whomp?
Have you mixed patterns lately?
 xoxo
G