This post is sponsored through my partnership with White Plum. Read on for an awesome giveaway opportunity + discount code!
Hi from Canada! Hope you're having a wonderful day. Thank you for the awesome comments on the kombucha post! I'll be back soon with some adventures from lately, but in the meantime, how about a giveaway?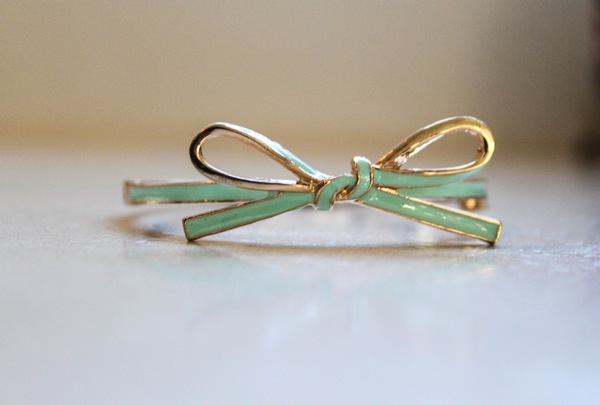 (Bonus 20% discount at checkout, too! Just enter "GINA" as the code from now until September 29)
As you guys know, I'm a huge fan of White Plum. The founder Hilary is amazing -you can read more about her story here– and I love the fact that they provide on-trend, yet affordable, clothing and accessories. With everything they offer, I tend to get the most excited about their gorgeous dresses, printed leggings and statement jewelry. When they asked me to pick out a few fall favorites from their boutique, it took me a while to narrow it down; there's a lot of awesome stuff to choose from!
Here are the goodies they sent my way:
-The above Enamel Bow Bracelet (pic above). I love the delicate and classic style + fun mint color. I've already worn it quite a few times with a dress for date night or with jean shorts and a flowy tank during the day.
–Tori Colorblock Tee. The palette for the color blocking is perfect for fall, and I thought it worked well with my maroon jeans.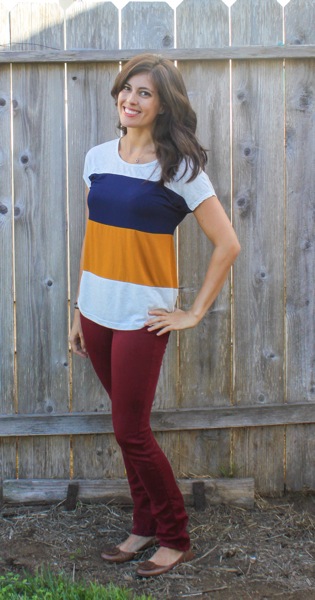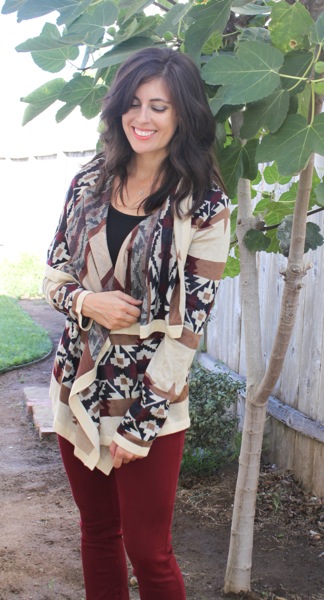 and the Moonlight Magic Draped Cardigan.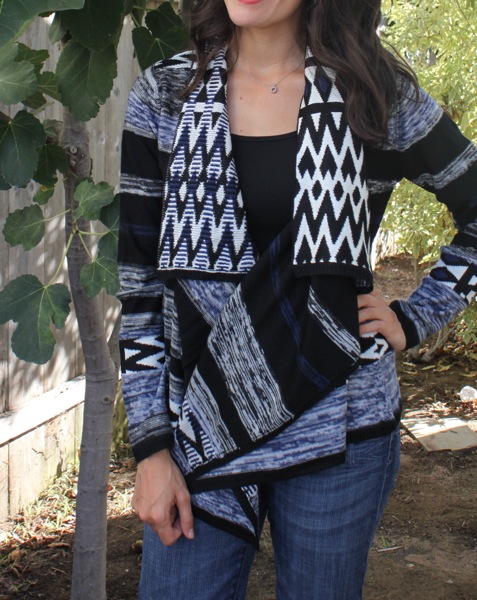 aka the sweaters I'll be wearing all fall and winter. They're warm without being too heavy, and the quintessential layering piece for brisk nights.
Printed leggings: the White Plum classic. They're one size fits all (which I thought would be impossible since my legs are shorter and one size fits all tends to get saggy all the wrong places but nope). They really are one size fits all. The fabric is luxuriously soft and stretchy, and my much taller friends love them just as much as I do.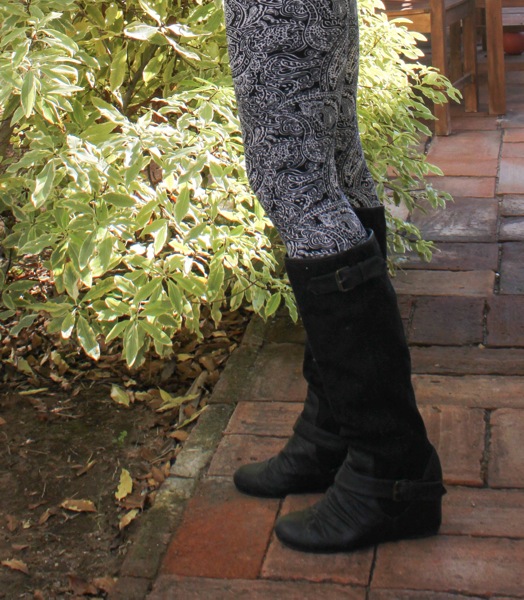 White Plum kindly sent a couple pairs of the kids' printed leggings for Liv. I can't wait to see them on her 🙂
It's giveaway time!
White Plum kindly offered $50 gift cards for 3 lucky readers. All you have to do is enter via the widget below! The lucky winners will be chosen this Thursday night (midnight EST) and announced in Friday Faves. White Plum also kindly offered a 20% discount on their website from now until September 29th. Just enter "GINA" at checkout 🙂
Ready..set… go!
xoxo
Gina