Things have been very savory on ye ol' blog lately. I can't even remember the last time I posted a sweet recipe!
Please accept this as a token of apology.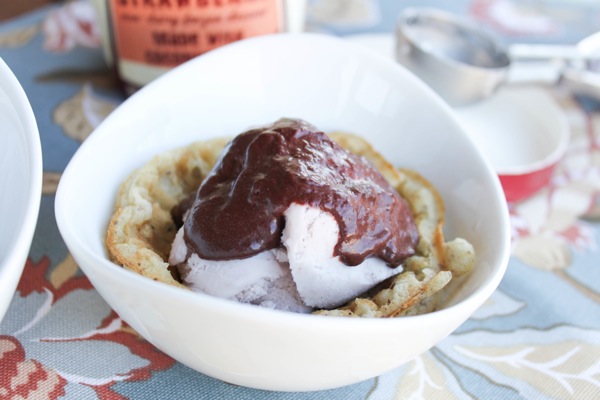 I was thinking about a chocolate sundae ALL morning yesterday.
Usually after teaching Zumba, my thought process looks something like the following:
-That was SOOOOOO FUN!!!!!!!!
-Ew, I need a shower
-What's for lunch?
Today:
-Waffle cone. Waffle cone. Waffle cone.
I just don't know what came over me- I'm not even an ice cream person (but give me cake and frosting any day).
I had visions of coming home for lunch break, making a homemade waffle bowl, filling it will ice cream and drizzling chocolate sauce on top. That's what dreams are made of, friends.
Well, things changed a little.
I had to stay at work for a mandatory training (thinking about the waffle cone the whole time) and when the time came, I didn't made the actual bowl….
I just heated up a waffle.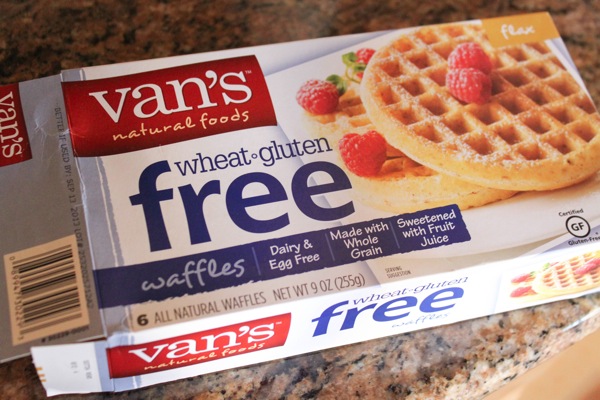 But I did make the chocolate sauce!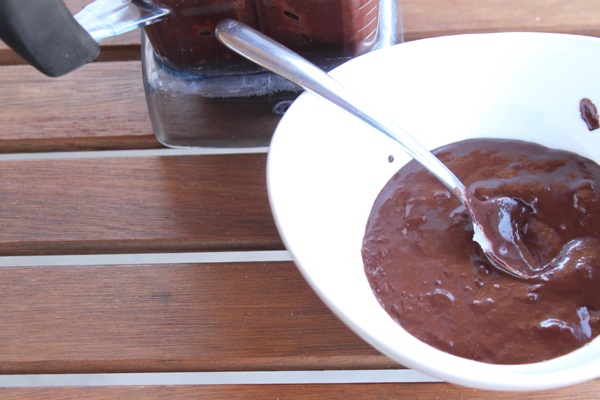 Would you believe that it's fruit-based?
A good friend of mine said she had the best chocolate sauce at a restaurant and that it was entirely fruit-based. Of course, I had to try and create my own version. For the most part, I'll usually use a mixture of cocoa powder and maple syrup as a healthy chocolate sauce option. The flavor of this fruit-based sauce isn't quite as overwhelmingly sweet and has a deeper, richer chocolate flavor.
I think I'll drizzle it on everything.
That would be a little weird, but I'm also the girl who had leftover quinoa stuffing with a tamale for lunch +  coffee to wash it down.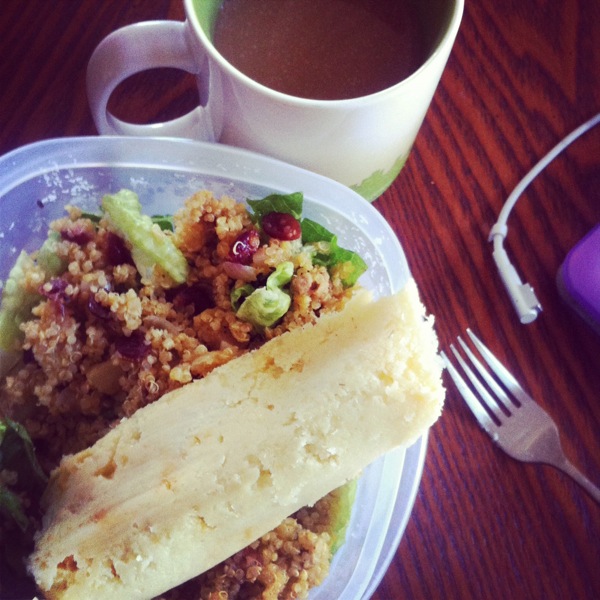 So there ya go.
Fruit-based Healthy Chocolate Sauce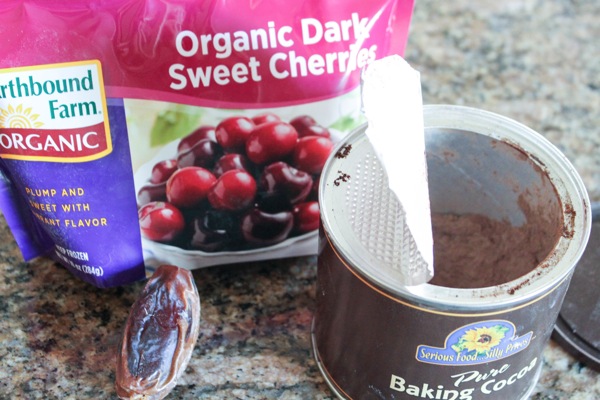 -1 C frozen organic cherries (defrosted in the microwave for 1 minute- save the juice from defrosting)
-1/4 C cocoa powder
-1/8 C water
-1 medjool date
-splash of vanilla
-1 T coconut oil
-6 drops liquid Stevia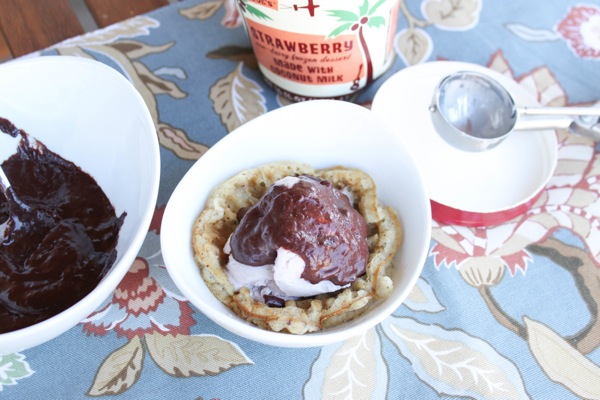 1. Blend the cocoa powder, cherries, water, date and vanilla in a high-speed blender until smooth.
2. Add the coconut oil and Stevia, blend well.
3. That's it! A perfect healthy topping for desserts… or alone.
I hope you enjoy it as much as I did! With a waffle on the bottom and Trader Joe's ice cream, it's pretty much legendary.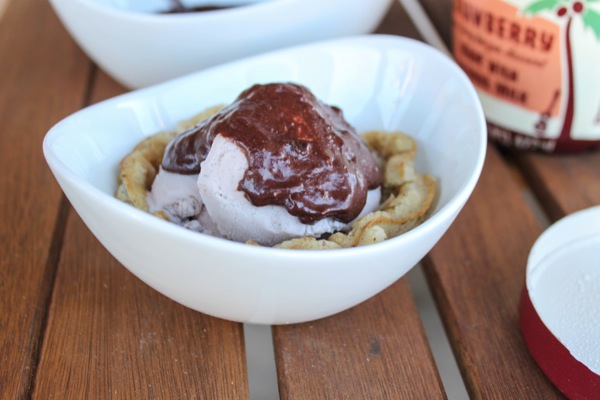 Are you a cake person, or an ice cream person? Or both? 😉
New on the Family page: Oliv is 10 months old!