Healthy Savory Breakfast Quinoa
This breakfast quinoa is a savory switch-up on the sweet rotation. It's packed with veggies, filling protein, and is inherently gluten-free. Make a batch to enjoy for breakfasts for the week!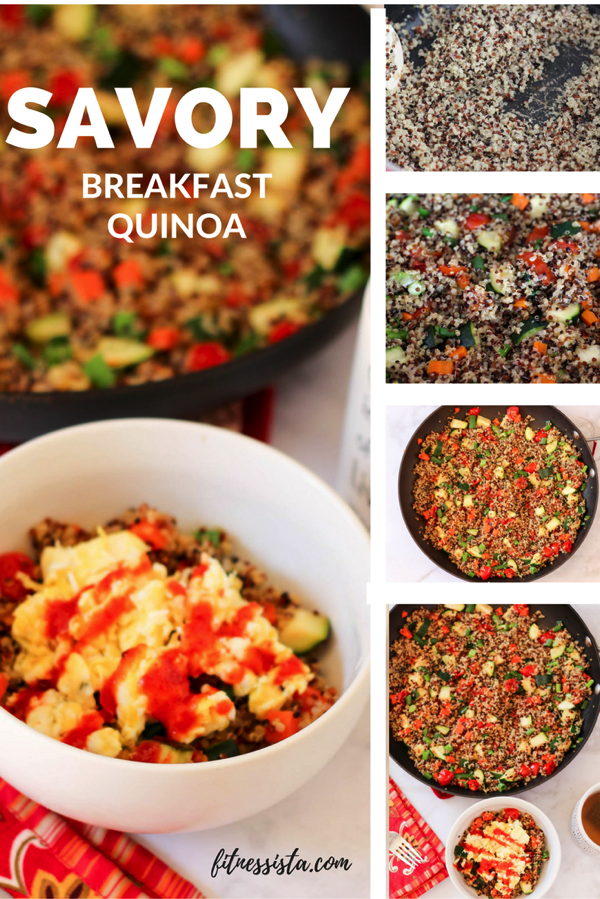 Hi friends! How's the day going so far?? Things feel much more normal around here this week. Everyone is back home and together, we enjoyed an awesome long weekend, and I even had some time to meal prep and get my life back together. I'm following Brittany's recipes this week from our ebook, and am so excited to have some new dinners in the rotation.
I took some time to chop and prep as many ingredients as possible and also made some breakfast and snack staples. We have amazeballs ready to go (pumpkin, natch), grilled chicken, steamed eggs, chopped veggies with my favorite garlic dip, and this breakfast quinoa.
Savory Breakfast Quinoa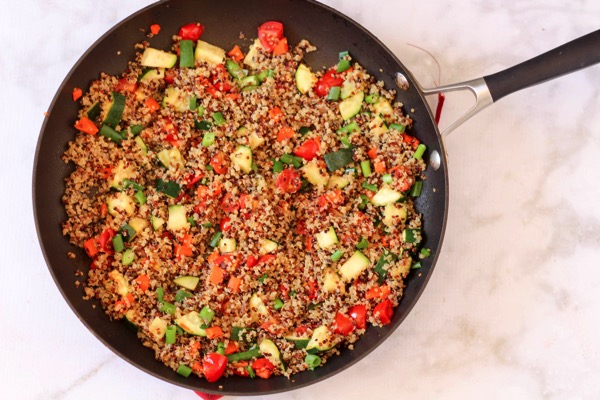 I actually got the idea for this during our Disneyland trip. Our hotel has the BEST breakfast buffets, and it's packed with everything everyone in our family could want. Pancakes for Liv, breakfast potatoes for P, omelets and all the bacon for the Pilot, and random healthy stuff that I love, like green juice and breakfast quinoa.
Yes, our hotel has breakfast quinoa.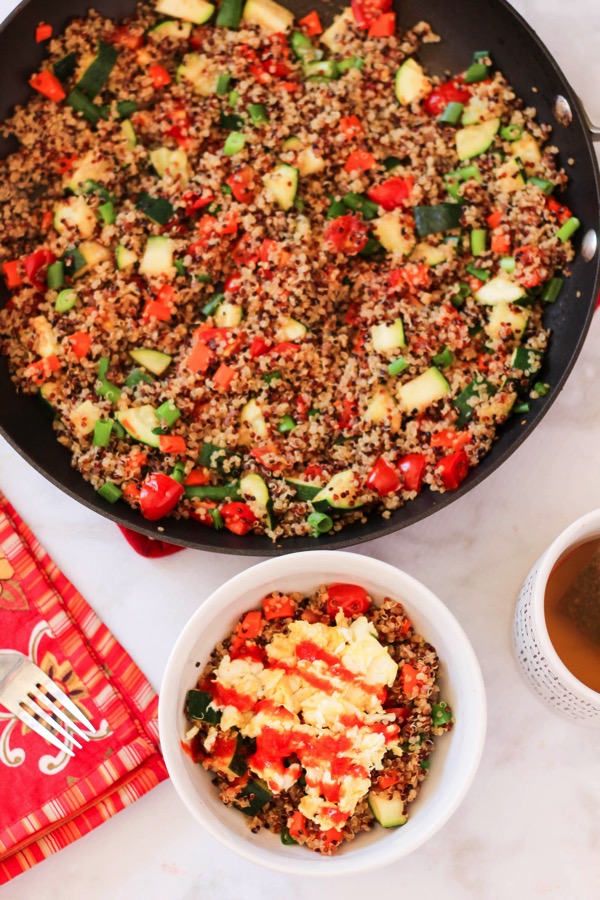 I enjoyed a large bowl of it with scrambled eggs and hot sauce, and knew I needed to recreate it as soon as we came home.
I've had sweet breakfast quinoa many times -it's so good with cinnamon, vanilla, fresh berries, and maple syrup- but had never thought to enjoy a savory breakfast version. This is one of those super easy and customizable meals, too. Add in any fresh veggies or herbs you have on hand! My vegan friends could even bump up protein content with some beans or tempeh bacon, too.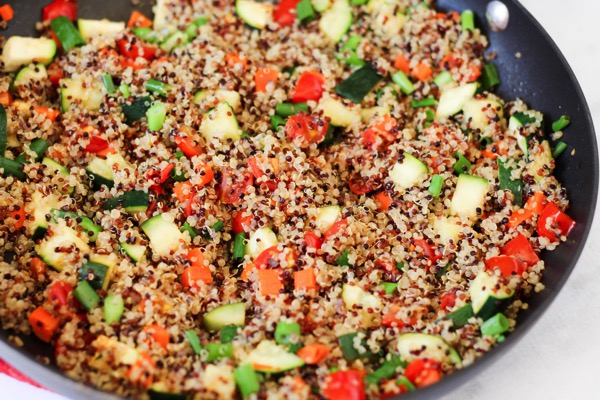 How to Make Savory Breakfast Quinoa
Savory Breakfast Quinoa
Prepared quinoa that's been rinsed and boiled in water (or chicken/veggie stock) until soft and fluffy.
Olive oil

3

cloves garlic, minced

1 cup

grape tomatoes, halved

2

carrots, chopped

1

zucchini, chopped

1 cup

frozen edamame

1 tbsp

Tamari (sub liquid aminos or soy sauce)

1/2 cup

scallions, chopped
Instructions
Start with prepped quinoa.
Drizzle olive oil in a large pan.
Add garlic and all the veggies, cook about 5 minutes.
Season with salt and pepper.
Once veggies are soft, stir in the quinoa.
Season with a splash of Tamari, and more salt and pepper to taste.
Sprinkle with chopped scallions and enjoy!
Notes
Top with your favorite-style eggs for more protein-packed deliciousness!
It's SO simple, and even better as leftovers. I made a huge batch and will be eating it with eggs for breakfast this week.
Please let me know if you give it a try!
Also, I forgot to tell you that the Pilot's first Stitch Fix came. Sadly, it was kind of a bust.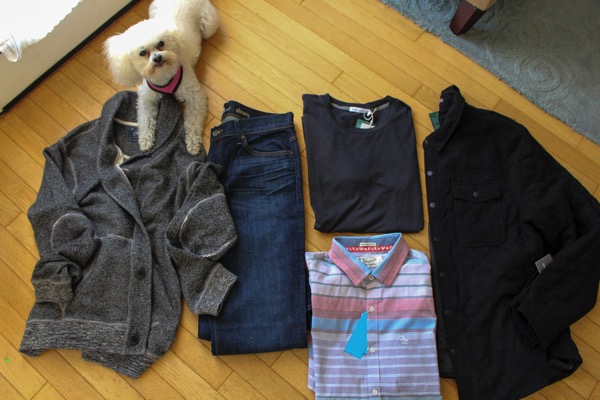 It included some neutral staples and jeans; nothing too exciting. We'll see how round 2 goes.
This morning, I'm going to lift weights at home -don't want to take P to kid's club since she's still a little under the weather- catching up on some work, taking Livi to music and teaching barre tonight.
What are you up to today?
Do you prefer savory or sweet in the morning? Have you tried a savory version of quinoa or oatmeal in the am?
xoxo
Gina
More of my favorite make-ahead breakfast options:
20 healthy on-the-go breakfasts
Sweet potato, goat cheese, turkey bacon egg bake