Hi friends! How's the day going?? Hope you're having a wonderful morning.
I've been thinking a lot about the upcoming move(s) and how nice it will be to eventually be in our own space again. It felt like such a surreal novelty when we lived in Tucson and could do whatever we wanted to our house. We could paint things (though we never got to the red wall), change hardware, add wood floors, build or transform whatever.
And have a pull-up bar and know that if it damaged the door frame, we could fix it, and it was our own door frame haha.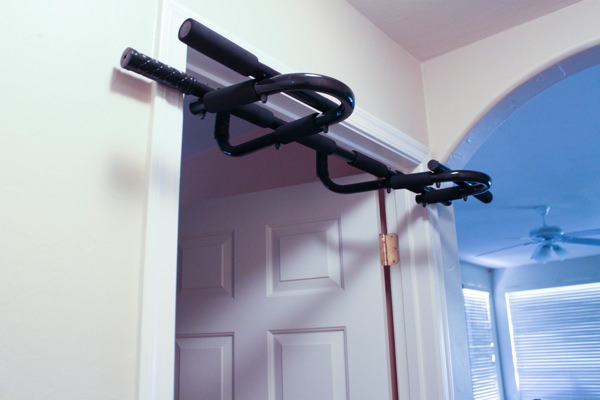 We had a pull-up bar attached to the laundry room, and when we'd walk by, the Pilot and I would challenge each other. Spoiler: he would usually beat me. It was a while ago, but I think my max was 8 pull-ups?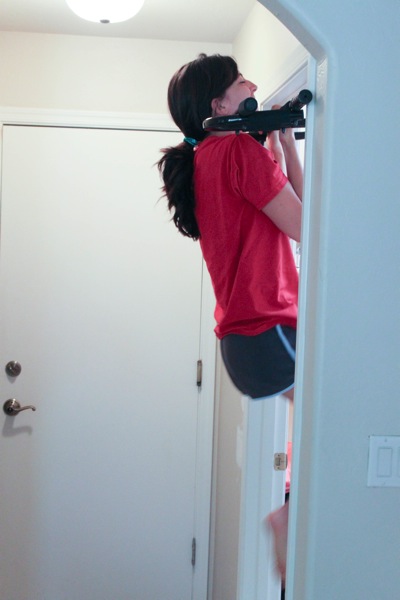 Fast forward to now: I suck at them.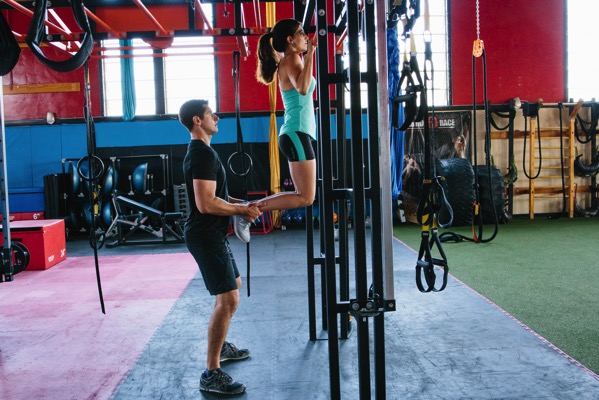 I've been wanting to get back into the pull-up game, especially now that my hand is healed and my grip is much stronger. Pull-ups are such a functional and challenging exercise. There are a lot of ways to progress up to a full pull-up, and it is one of my favorite exercises to strengthen and sculpt beautiful lean arms and backs.
I thought I'd put together a little pull-up challenge if you want to join me. Just start with working towards 1 unassisted pull-up and go from there! My personal goal: make it back to 5 full pull-ups by Thanksgiving. I will be sure to Snapchat (username: Fitnessista) the whole thing.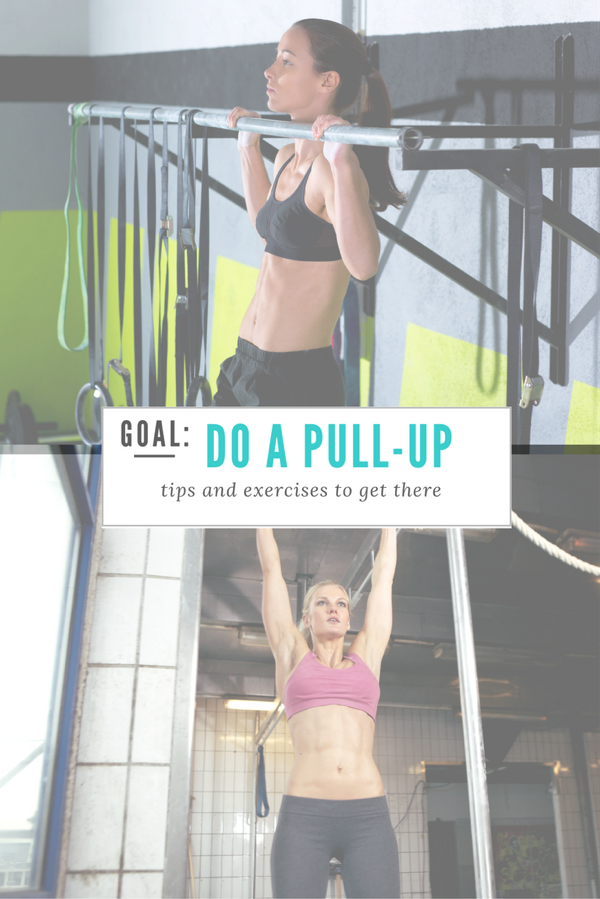 Tips for Perfecting Your Pull-up
What's the difference between a pull-up and a chin-up? For pull-ups, your palms will be facing away from you and your arms are wider than your shoulders. For a chin-up, you'll have a reverse grip (palms facing towards you) and your hands will be about in line with your shoulders. This is a great post that breaks down the differences.
-Get used to hanging from the bar with a strong grip. Think about really squeezing the bar with your hands the entire time.
-Ditch the momentum. Something that can help to prevent swaying forward to back (or my least favorite: the "snake into pull-up" move. Groan), is to squeeze your glutes. This will help to give you stability and control.
-Exhale on the way up. On the way down, inhale and control yourself to a hanging position. Come down completely so that you don't start to depend on momentum to get you back up.
-Keep your core engaged. This will help to protect your low back and also prevent an extreme low back arch.
-Alter your grip depending on what feels good. You may need to move your hands out or in a little bit, depending on how your shoulders feel.
How to Strengthen the Pull-up Muscles:
Assisted pull-ups: this is one of my favorite machines at the gym. It's a counter weight, so the heavier you set it, the easier it is. You can start off with a heavier weight (so it supports you on the way up) and decrease this weight over time. I usually like to do 3 full sets of 10-12 at my usual weight, but for the last rep of each set, I decrease it quite a bit so the last rep is HARD.
Another way to do assisted pull-ups is by using a resistance band looped at your foot. You can place one or both feet into the loop and it will help to pull you all the way up.
You can also have a friend spot you, just like the Pilot is doing for me in the pic above.
Lat pulldowns: really challenge the weight on this one because the movement is very similar to a pull-up; you just don't have to hoist your body weight.
Dumbbell lat pullover: think about keeping your core engaged the entire time and exhale as you bring the weight forward.
Seated row: excellent for strengthening the back and biceps. Squeeze between your shoulder blades and keep your chest lifted for each rep.
Plank: this is an important one because you want to maintain this straight plank position and engaged core as you pull up.
Here's How I'm Going to Progress
Use a solid strength training routine, and include the exercises above on my back and biceps day. Each time I train back and biceps, I'll also do a pull-up challenge, and try to do as many unassisted ones as I can. I can guarantee the first time it will likely be 1/2 a pull-up, but I'm excited to see how I improve as I get stronger.
Can you do a pull-up? If so, any trips on improving strength?
Are you going to join in the fun? 🙂
Have a wonderful day and I'll see you soon.
xoxo
Gina
More: