This homemade yoga mat spray will keep your yoga mat smelling fresh, even during a hot yoga class!
I have a confession to make.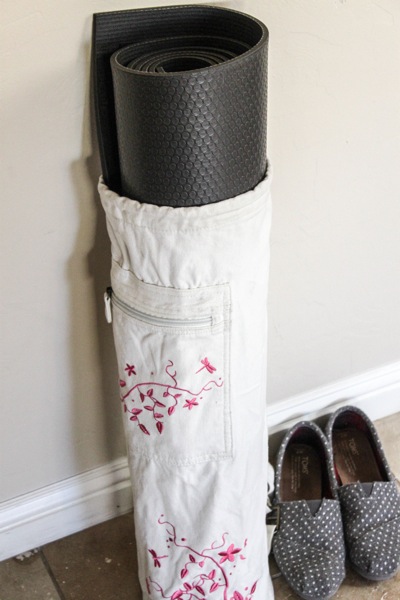 My yoga mat was not the.. erm… freshest petunia in the land.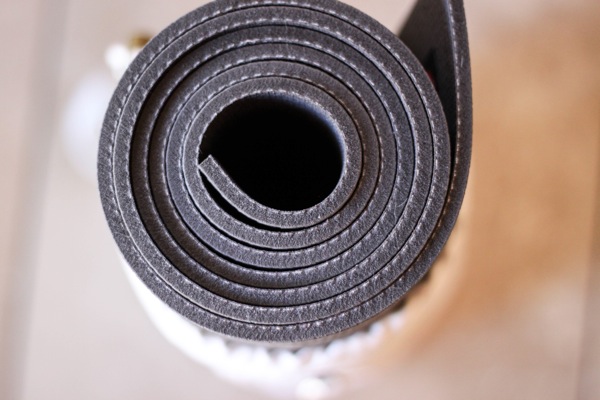 So I'm not exactly the stinky onion in class – at least I hope not?! oh no – but in child's pose the other day, I put my nose down and wasn't really loving the aroma. It didn't smell bad, but it definitely didn't smell sofreshsoclean. I realized it had been a little too long since I'd cleaned my mat. Back in the day, I used a simple solution to clean yoga mats: a little lemon and some water.
Homemade Yoga Mat Spray
Since it had been a while, and my mat had been to a few hot yoga classes since then, I knew I needed something with a little more sanitizing power, but natural enough to protect my mat. (I have a Manduka, and LOVE it.) Witch hazel came to mind, and after doing a bit of Googling, I discovered it would be the perfect component for a little DIY mat spray.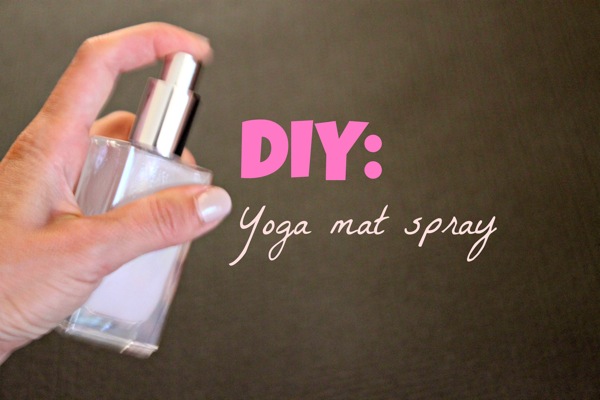 Here's what I did: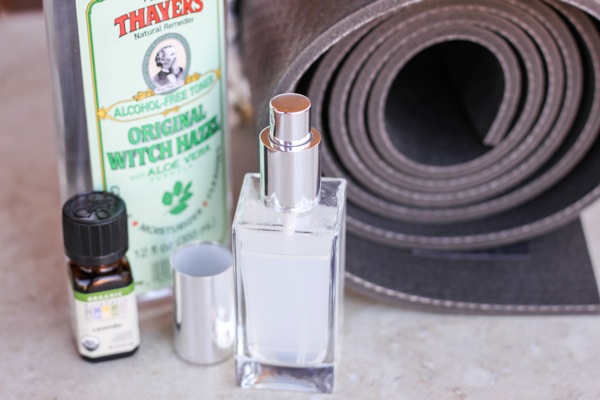 In a spray bottle, I combined 2/3 the container of witch hazel (vinegar would work too, but has a stronger smell), water (almost the rest of the way up) and some essential oils. I had lavender and tea tree on hand, but eucalyptus and lemongrass would be great, too!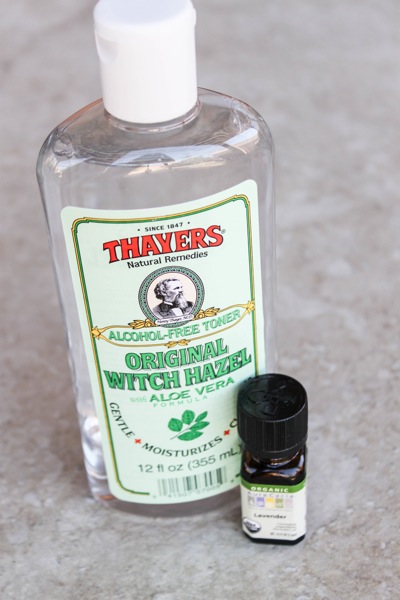 How to Clean Your Yoga Mat
Mix the ingredients,
spray your mat,
wipe with a cloth and let it dry.
(Putting the mat out in the sun for a little while would help with any lingering smells, too.)
After using a damp cloth to wipe the mat, it was good as new. This will also be the perfect elixir to clean the gym flooring we put in the garage. Playing around with the oils is fun, but I'd be careful not to go overboard as mats have pores and a lot of oil could seep through and affect the mat's texture. A little goes a long way!
Soooo…when was the last time you cleaned your yoga mat? Hope you like this little cleaner as much as I do 🙂
xoxo
Gina