Burn, blast and balance workout!
Hi friends! How's your week been? It feels great to be back in the swing of things. I had an amazing day with Livi, madre and nana, an awesome dinner with the Pilot, and a great yoga class. Today is my first full day back at teaching since my little tumble, so fingers crossed that everything is bueno.
This past weekend, my friend Sara and I went to film a little workout video to share. When we got to Sabino Canyon, the entire parking lot was blocked off. I thought maybe they were just repaving the lot, because it looked brand new, until I realized that it's closed. Hikers and bikers were still making their way through the canyon, but all of the buildings were dark. The bathrooms were locked and with the exception of a few athletes, it felt like a ghost town. It was sad to see such a lively and vibrant place looking so morose.
So, Sara and I brought a little life back into it 😉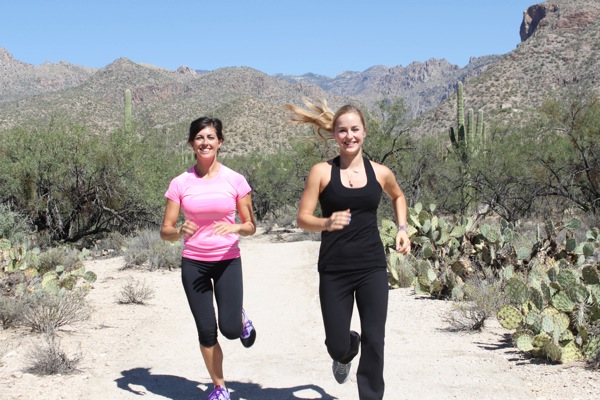 You may recognize my friend Sara from our Soli Beat DVD. She is a firecracker of energy, and we share the same love for green juices and yoga.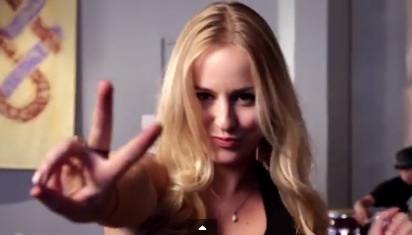 (the bloopers are amazing)
She asked me to film a video with her, and we thought it would be fun to do one with a beautiful scenic background. Sabino was the obvious choice. She's braver than I am in the sense that she doesn't give a sh*****t who walks by while we've filming, which also made me a little braver (unlike last time's awkwardsauce). We put this workout together by combining strength movements, plyometrics and balance: all effective strategies to torch calories, burn fat, challenge balance and build stronger muscles, including the tiny stabilizers.
She instructs most of the video and I lead the ab sequence at the end. During the workout, I also provide low-impact and beginner modifications. Of course, if you're just getting started in fitness or you have an injury, check with a doc before making any fitness changes.
Here's a text version for my friends at work: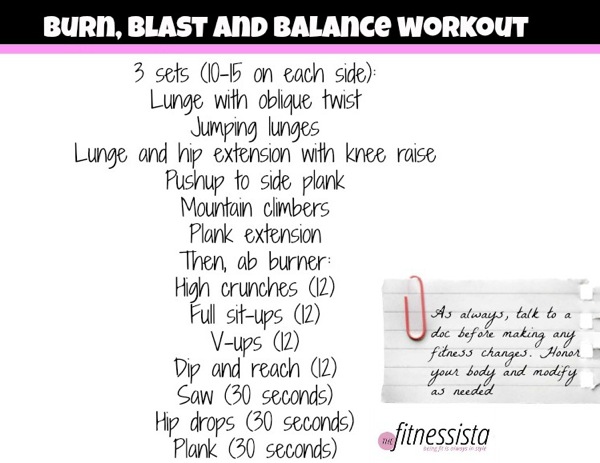 and the video!
You can complete it up to 3 total times for a killer cardio, balance and strength combo.
We hope you love it!
xoxo
Gina
How often do you work out outdoors?