Spicy almond butter kale chips
Not really, but 8 was my limit for the day. I had all of the odds in my favor (beautiful weather, gorgeous scenery, woke up on my own before the alarm went off), but it was a tough run. Sabino kills me every time, and I had to add an extra little loop at the end to make it an even 8. That was enough for me.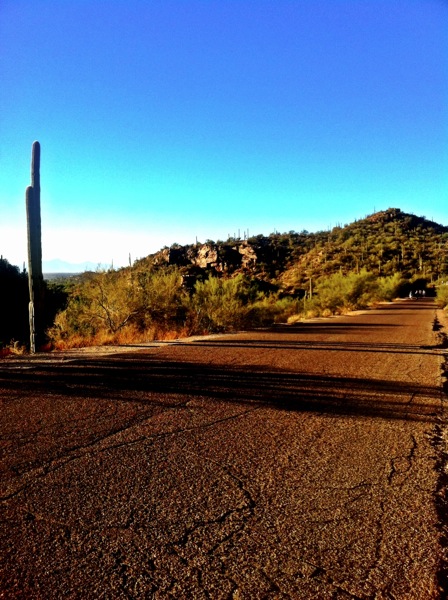 Sabino, you look so nice but you hurt so badly.
Looks can be deceiving, huh?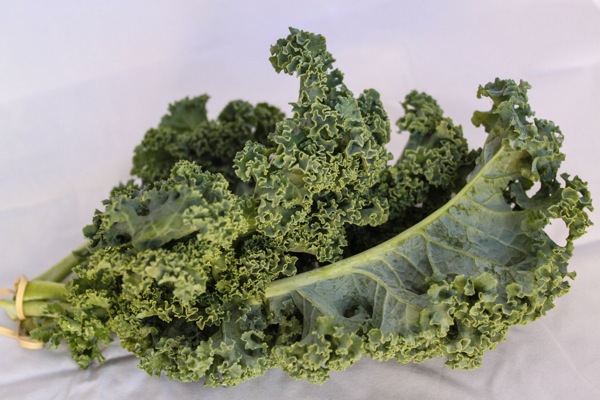 Like kale… you look (and smell) kinda stinky, but you taste so good. 
Today's afternoon snack: Spicy Almond Butter Kale Chips.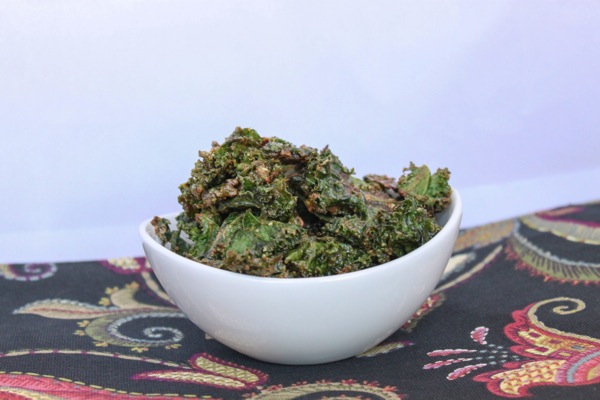 I almost always dehydrate my kale chips, but wanted to make some using the oven. Not only is it much quicker, it also defers me from eating the entire batch before they're done "cooking" (sneaking things out of the oven is far less convenient than the dehydrator). When I tried to think of a flavor combo, I just had to listen to the tiny voice in my brain that says "almond butter… almond butter" all the livelong day.
Word to the wise: you may want to make a double batch- they won't last long.
Spicy Almond Butter Kale Chips
-1 bunch of kale, washed
-2 T almond butter
-1 t sesame oil
-1 t soy sauce, Tamari or Nama Shoyu
-1/4 t garlic powder
-1/4 t sea salt. 
-cayenne
1. Preheat the oven to 325 and spray a cookie sheet with nonstick spray or olive oil. While the oven is heating, prep the kale:
Cut the rib out of the middle (you can save it for juicing, if you like)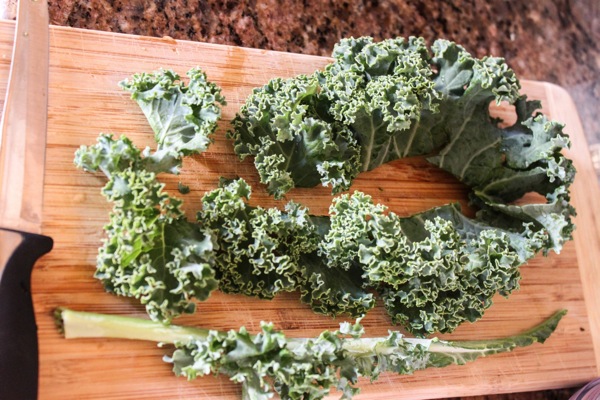 (I cut everything using steak knives instead of the fancy chef knives I have. I have no idea why.)
tear the rest into chip-sized pieces and place in a large bowl.
2. Make the sauce. Combine the almond butter, sesame oil (coconut or olive oil is great, too), soy sauce and seasonings, but not the salt, in a small bowl. Whisk with a fork to combine and then pour over the kale.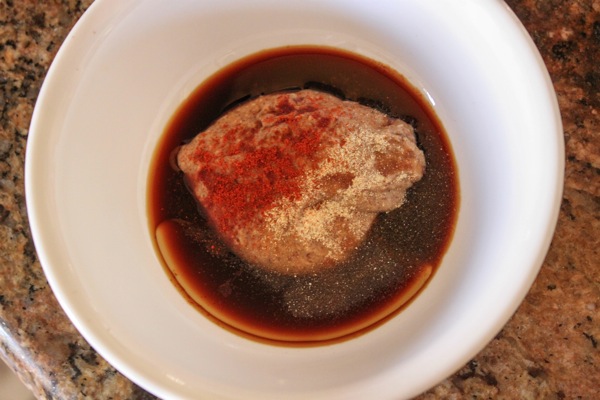 3. Don't be afraid to get a little messy! Use your hands to massage the sauce into the kale, coating each piece. It may not seem like a lot of sauce for the amount of kale, but less is better in this case (too much sauce weighs down the kale and it won't get crispy)
4. Spread the kale chips in an even layer on the cookie sheet and sprinkle with salt. I also like to add a little smoked paprika.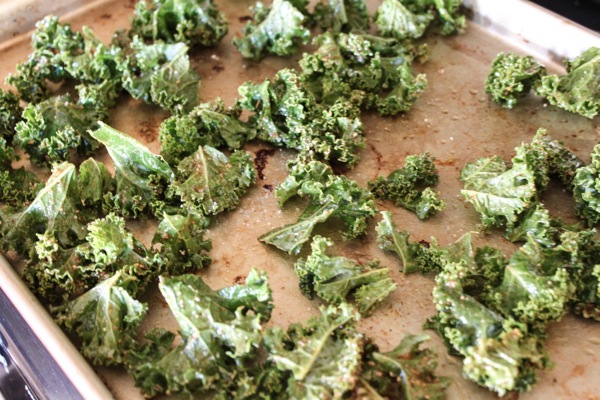 5. Bake for 10-12 minutes, until crisp and glorious.  
Hope you enjoy! <3
Have you had kale chips before? I have a couple other recipes here, and Trader Joe's recently started selling them, too. 
xoxo
G
New on the Family page: Adios, cloth