how i cut out sugar and refined flour
(for the most part.)
Hi friends! How's the day treating ya? I'm off to breakfast with the fam, and excited to take a spin class later today.
I mentioned changing up my eats a bit in my last post, and received quite a few questions about it. So I thought I'd write a little post. 🙂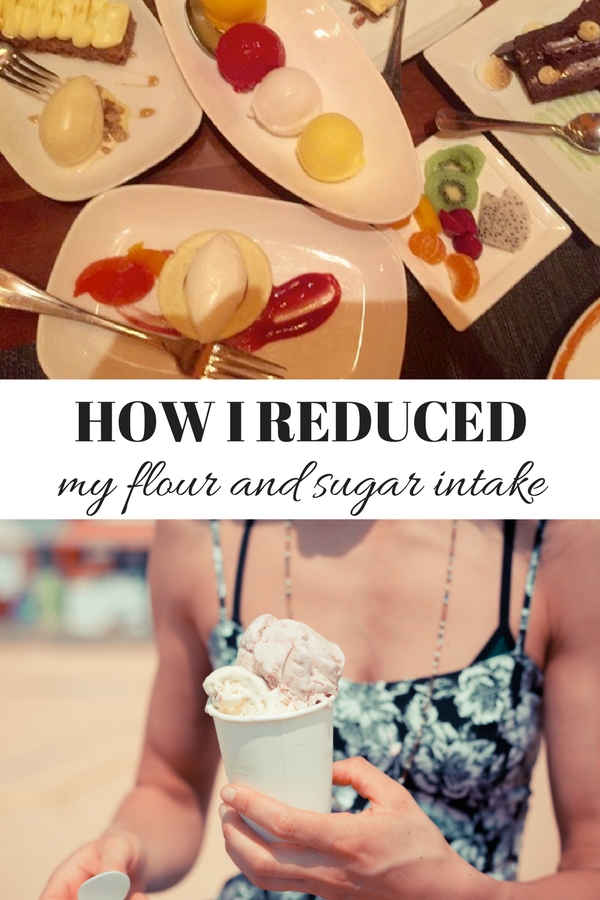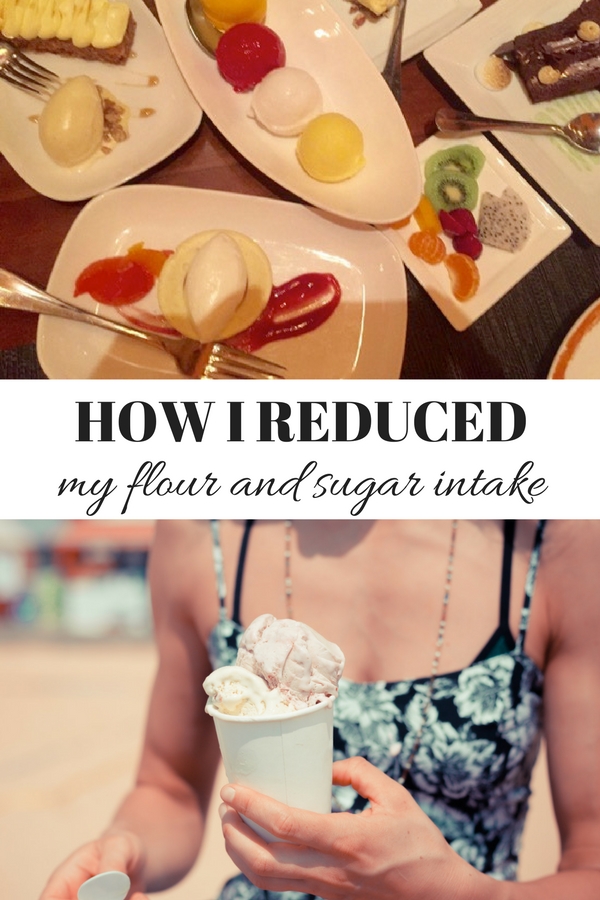 Here's how/why I ditched a majority of sugar and refined flour from my life:
It was about a month before Thanksgiving, and I wasn't feeling too great. I was overwhelmed with the upcoming move, emotional about P's birthday, feeling lethargic and blah. I didn't have a ton of energy for workouts, and found myself totally exhausted by 9pm each night, even though I still had a few hours of work to do after the girls were in bed. I really depending on sugar for cheap energy boosts, and having wine every night, because wine.
I'd been taking my supplements, but called Dr Flynn to see if we needed to switch anything around. We had a really interesting talk about adaptogens, and how I'd been getting sick more easily, and had also gotten food poisoning, which never used to happen. We switched my supplements around to encourage adaptation (more licorice, ashwaganda, astragalus, etc) and boost my immune system and energy. We also discussed diet. I know he isn't a fan or dairy, gluten, soy, and sugar, and I told him I was thinking about greatly reducing or cutting it out to see if it helped. He said, " Well, you know how I feel about that."
So I just decided to do it.
Cold turkey.
I was feeling so gnarly, I figured it would be worthwhile. I thought of the detoxes we'd done in the past, and when they were over, I wasn't really ready for them to be over because I felt so good. I didn't really have an end point in mind, but I figured I'd give it a couple of weeks and assess from there. If I noticed changes, I'd keep going.
Within a week, I felt dramatically better.
I didn't feel so weepy-tired, or like I was fighting a cold 24/7. I also stopped drinking every night wine that week (just had two glass throughout the week), and realized that it had slipped into a habit more than anything else.
So, I kept going.
And here we are, a couple of months later.
Have I had sugar since then? ABSOLUTELY. I mentioned before that I don't believe in all or nothing, and if I really want something, I have it and move on. Before, I found that I "really wanted it" anytime a sweet treat was offered. After living without a majority of sugar and flour for so long, I realized how much better I felt without it, so it was easy for me to say, "no thanks" and didn't feel like I was missing out. I definitely still had birthday cake for P's bday (and rice crispy treats), coconut cake on Thanksgiving, some Cravory cookies here and there ('tis the season), and my mom's amazing grammies.
During the holidays, I had a bit more wine and treats (I think I drank wine every night we were living in the hotel haha), but I knew I'd get back into a routine eventually.
Here's a snapshot of what a *normal* day of eats looks for me right now:
(I'll do a WIAW post next week and will remember to take some pics! I snap a ton of eats, too)
Breakfast:
2 eggs + 2 egg whites with kimchi or salsa on top
Paleo cereal with almond milk, or oatmeal with almond butter and a drizzle of maple syrup
Hot tea (or detox drink) if I have time to drink it while I get the crew ready for school drop-off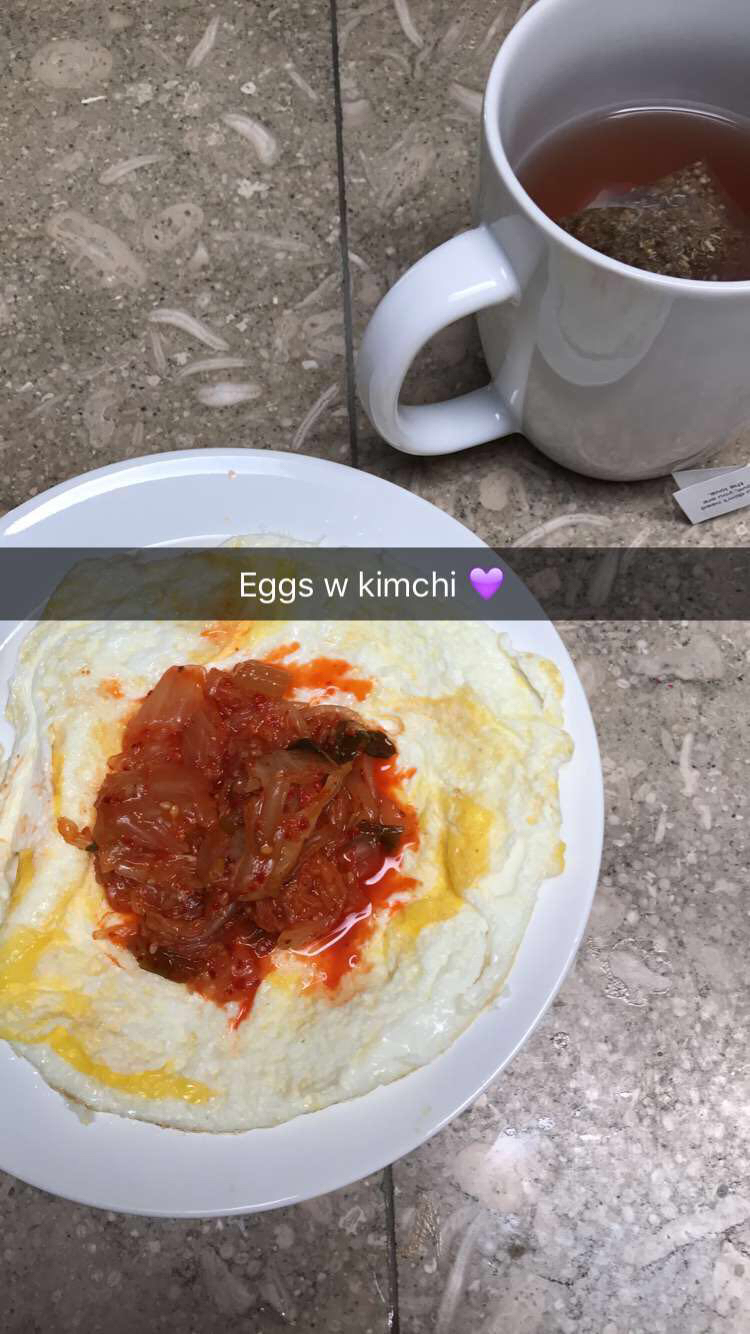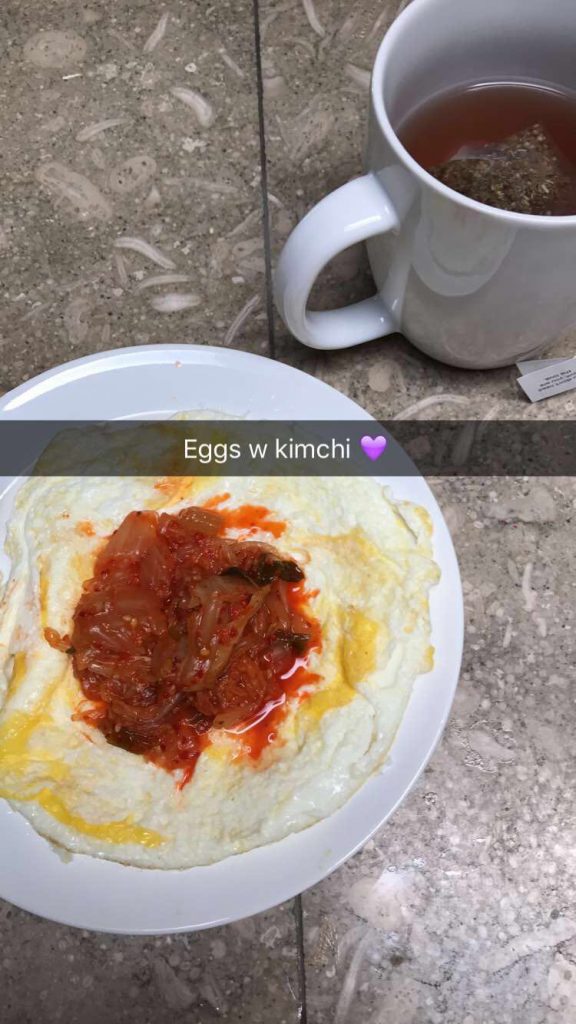 Mid-morning:
Coffee with Vital Proteins vanilla collagen and almond milk
A handful of homemade trail mix or chia pudding with fruit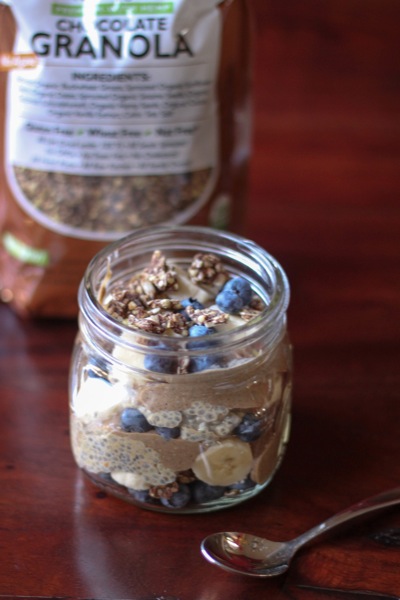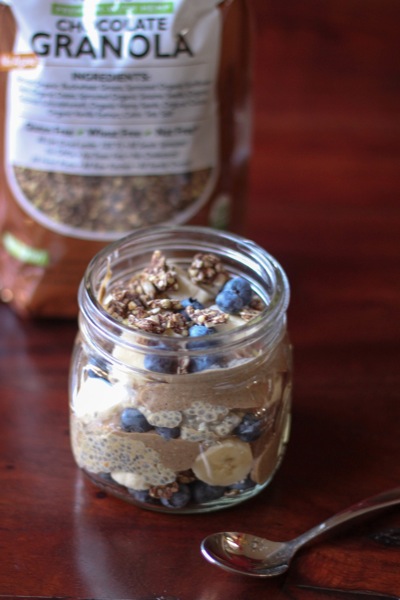 Lunch:
Salad beast or hearty soup.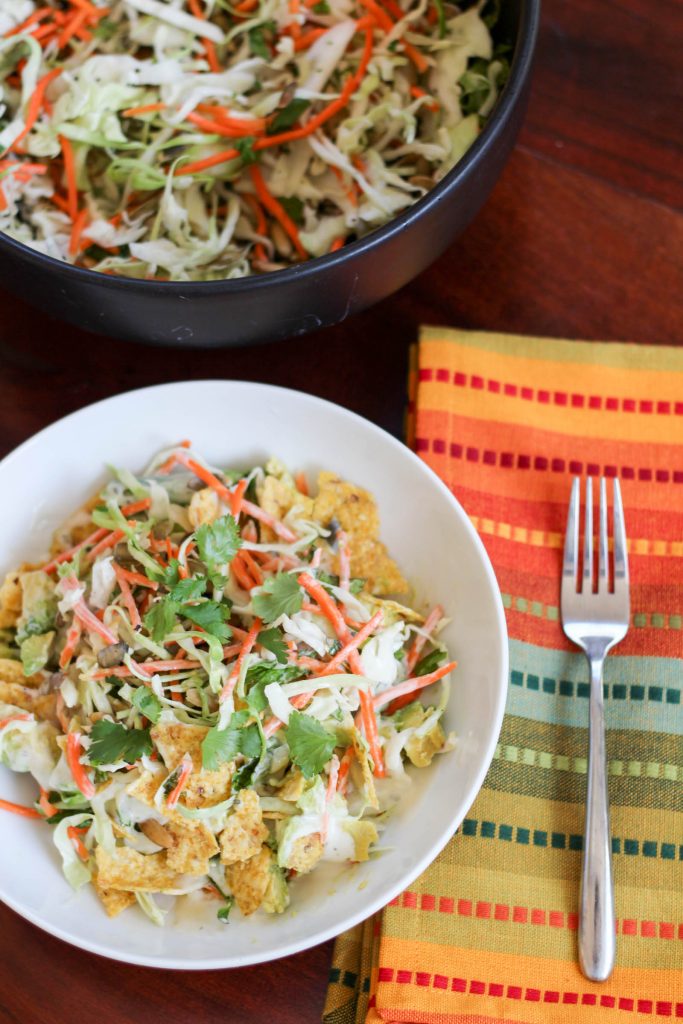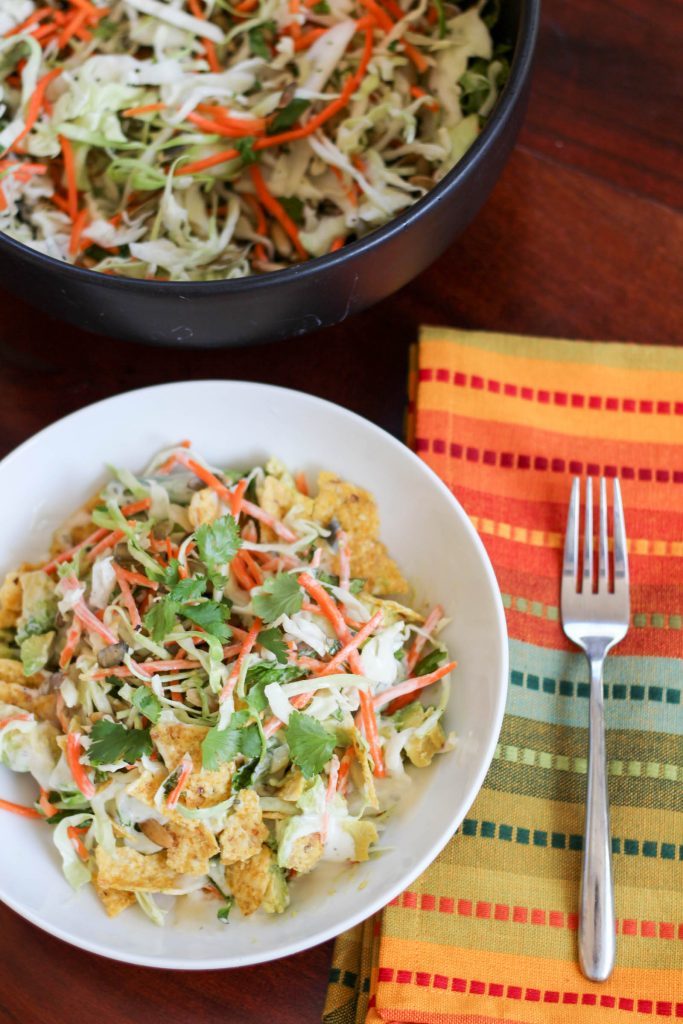 The salads usually contain leafy greens, chicken, veggies, avocado and sweet potato
Afternoon:
Some fruit if I feel like it, an RX bar, or an avocado with lime juice, sea salt and sriracha
I might also have a small protein smoothie or a bowl of oats depending on what my workout looks like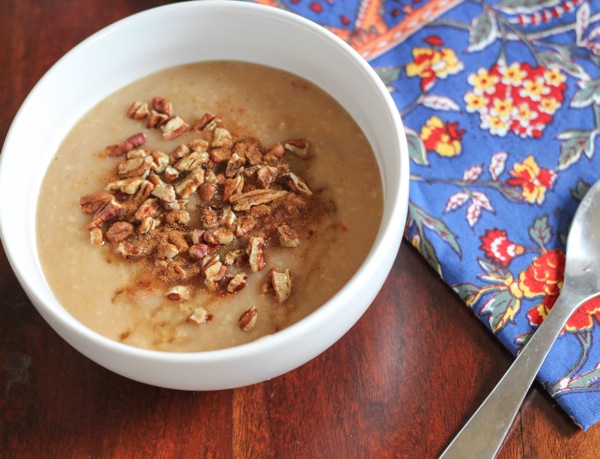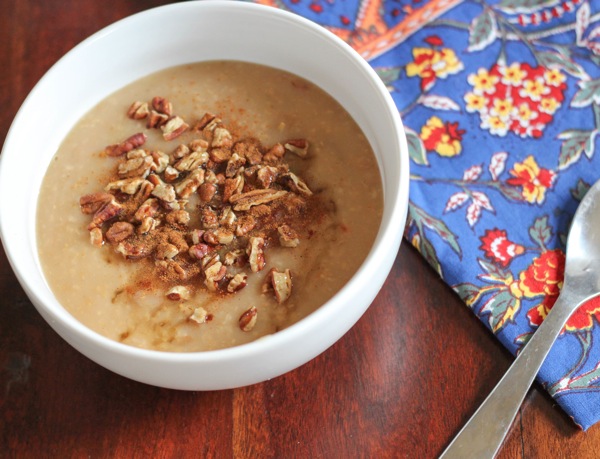 Dinner:
Anything goes. This is where I have more time to play with recipes, or follow one from a beloved cookbook. Dinner will almost always have some type of protein, some type of greens and veggie combo, and some type of smart carb like potato, sweet potato, whole-grain gf pasta, or rice.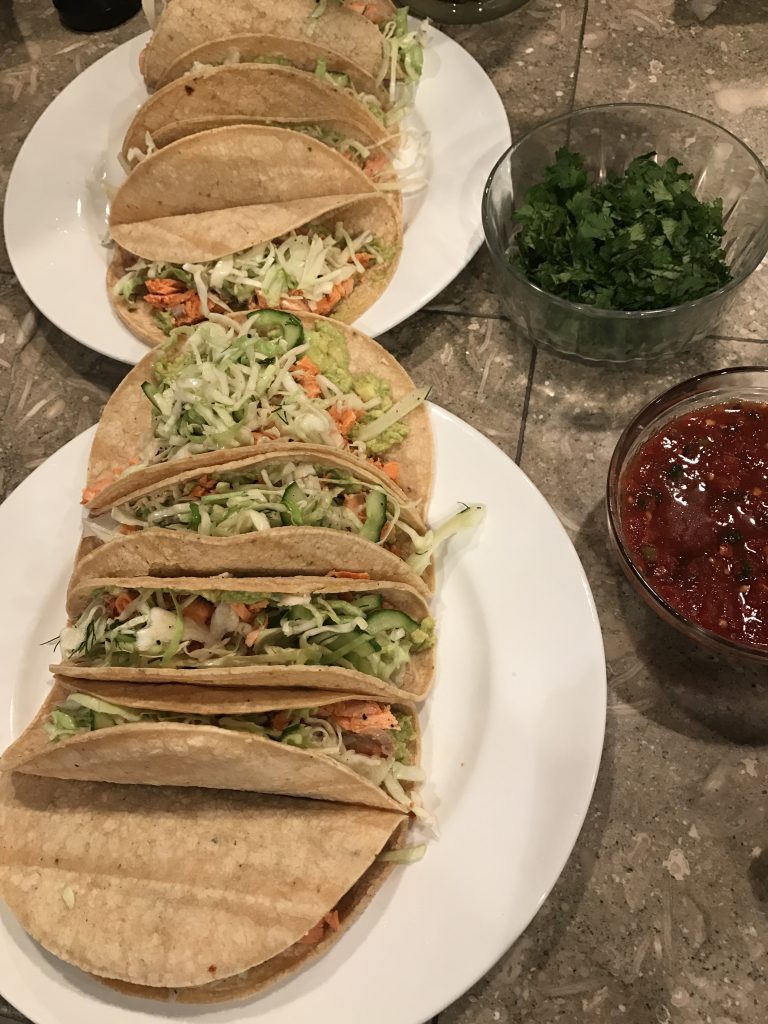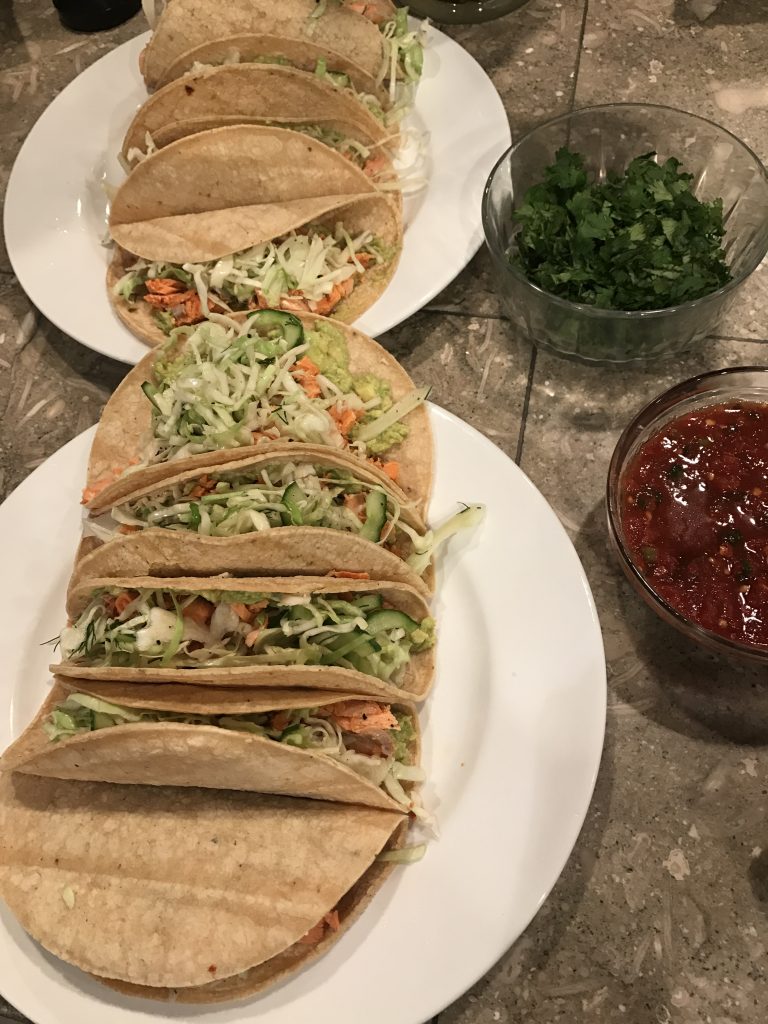 (Salmon tacos I made the other night for the fam with mashed avocado and vinegar cabbage slaw)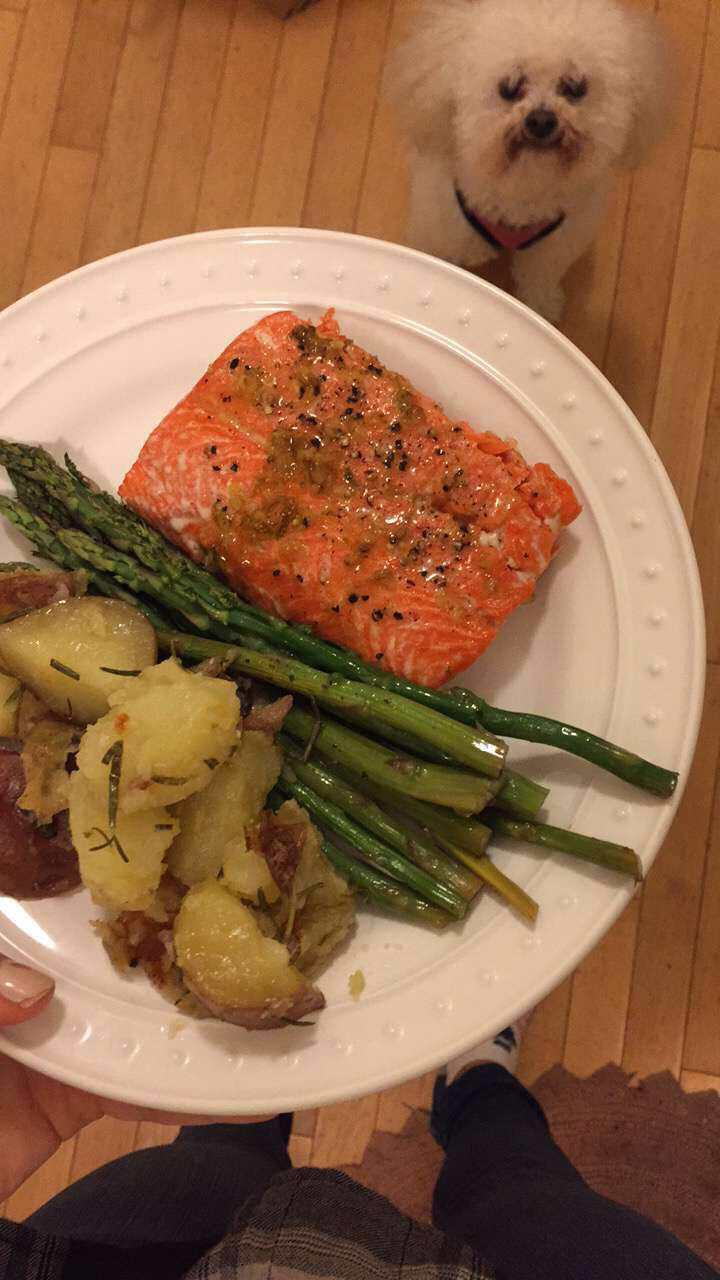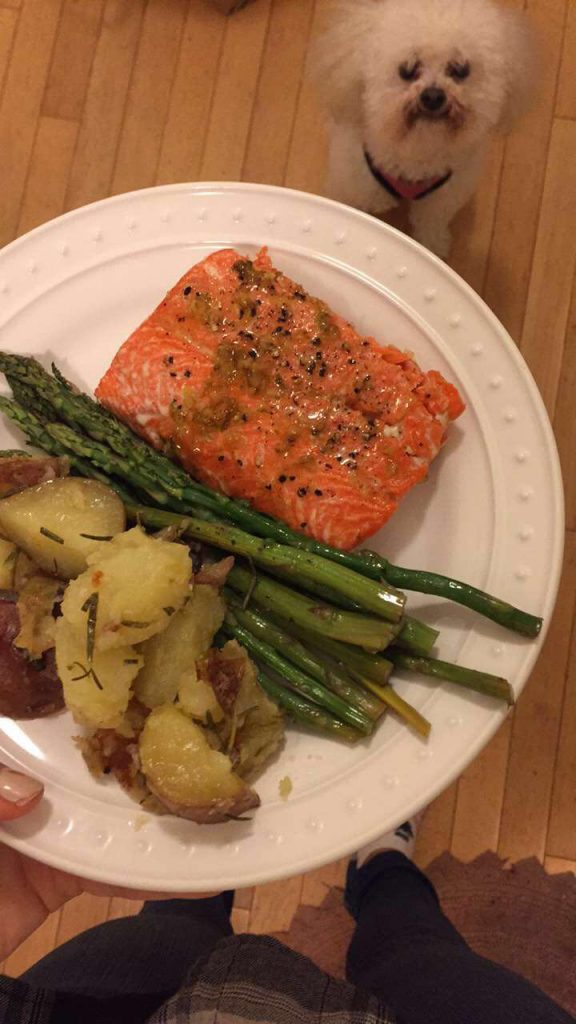 Dessert:
I'll have some of this AWESOME chocolate bar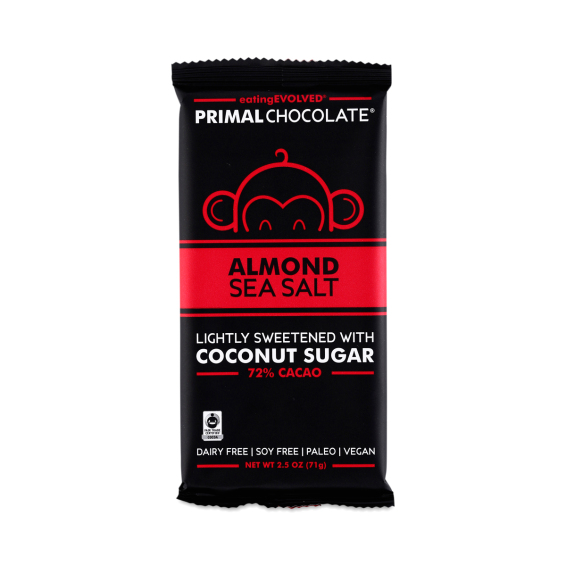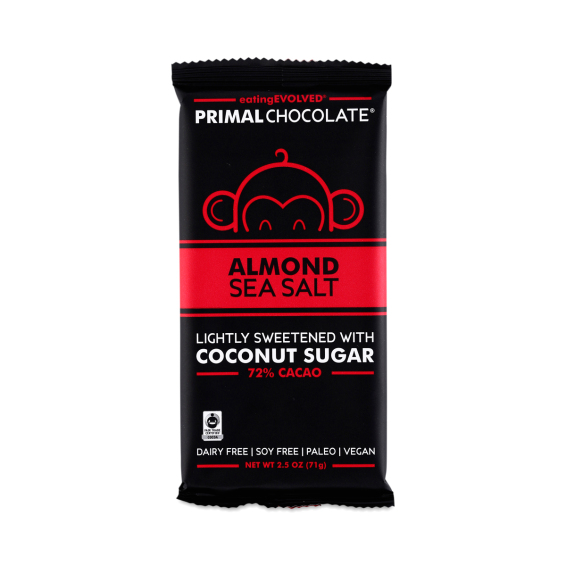 (from Thrive Market!)
or a microwaved chopped apple with cinnamon and peanut or almond butter.
During the day, I focus on hydration through lots of water and tea, and I look forward to my almost-daily collagen drink. It tastes delicious and I notice a huge difference in my skin and hair.
All in all, it hasn't been that big of a deal to reduce flours and sugars, especially since there are so many delicious things to choose from. I just focus on what makes me feel good, listen to my cravings/intuition and go from there.
So tell me friends: what's something you've changed in your diet or fitness routine lately?
xoxo
Gina