Hi friends 😀 How has your Monday been? Hopefully it hasn't been to Moan-day ish 🙂 Thank you so much for the sweet compliments on my baby belly. I definitely started showing early- Dr. Google said it may be because I have a short torso orrrrr the little nugget just wants to make his presence known. 🙂
This week's flower bouquet is a lovely bunch of peonies: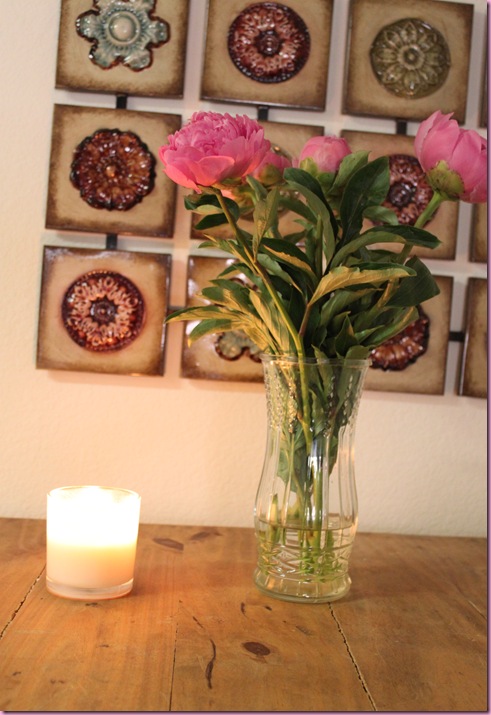 I was at Trader Joe's and knew that these were the ones. I love their fun bulb shape and they smell heavenly!
When I got back from grocery shopping, it was lunchtime and I was actually in the mood for a smoothie 🙂
The bummer is that I picked up this new protein powder to try since I'm waiting for my Sun Warrior to get here: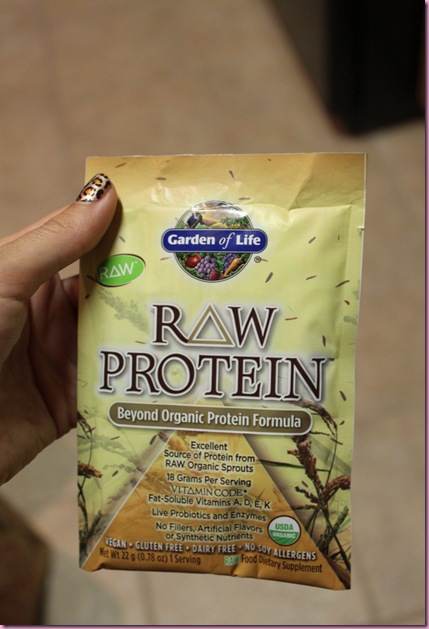 and read on the back to check with a doctor if you're pregnant or nursing. Instead of calling my midwife, I just used the Nutribiotic (gag-tastic) protein powder I had in the pantry and made this little beauty: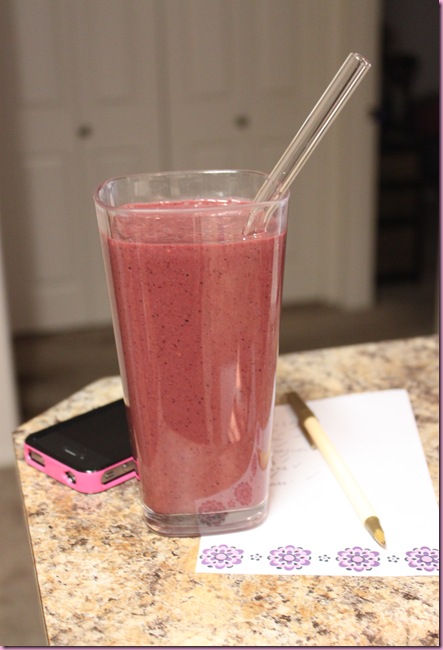 -1.5 C almond milk
-1 C frozen mixed berries
-1 T raw cacao powder
-1 T nutribiotic protein (blechhhh)
-1 banana
-handful of spinach
-cinnamon
So delicious 🙂
After my smoothie, I put together a crumble to take over to our friends' tonight since we were invited over for dinner.
It's super easy and what takes it over the top is putting the crumble topping at the bottom and top of the berries. Bonus: a dose of healthy fats and protein from the almond meal 🙂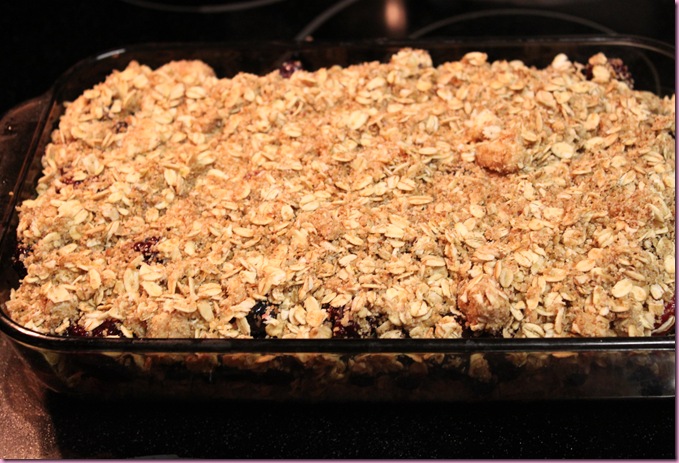 Mixed Berry Crumble

(gluten-free with vegan option)

Pre-heat oven to 350 and spray a 9×13 baking dish with nonstick spray or olive oil.

Berry mix:

-2 bags of frozen berries

-1/8 C white sugar (or you can use Stevia if you'd like)

-juice of half a lemon

In a large bowl, combine the berries, sugar and lemon juice. Toss to coat.

Crumble:

-2 C gluten-free oats (or regular)

-1 C almond meal (or flour of choice)

-1/2 C brown sugar

-1/2 C Sucanat (or more brown sugar)

-1 t cinnamon

-1/8 t nutmeg

-pinch of sea salt

-1 stick (8 T) organic butter (vegan friends: Earth Balance)

-1/4 C canola oil

In a mixing bowl, combine the dry ingredients, stir in the canola oil and cut in the butter using a pastry cutter or two knives. (Or if you're not feeling like it, like me, let the stand mixer do the work for you)

Press half the crumble mixture at the bottom of the dish:

Top with the berries, then the rest of the crumble mixture.

Bake for 30-35 minutes until bubbly 🙂
I saved myself a little from each mix and heated it up in a coffee mug to enjoy…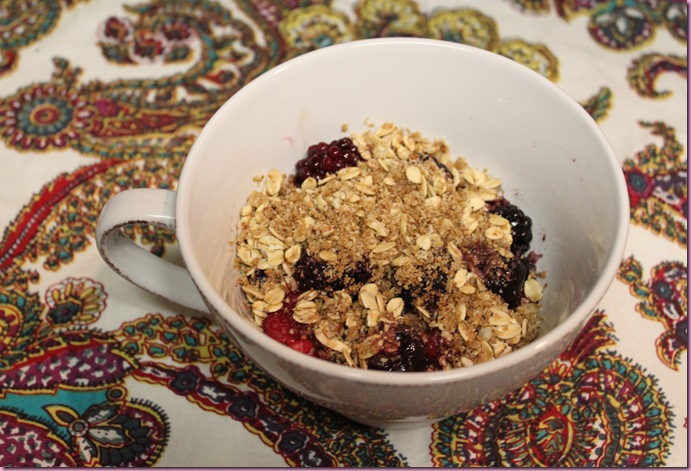 I'm glad no one was here to hear my foodgasm. Hahah.
I'm off to do some strength work –already walked for an hour today- and then taking Bella on a field trip to PetSmart.
Here's a pic of Viessy from yesterday: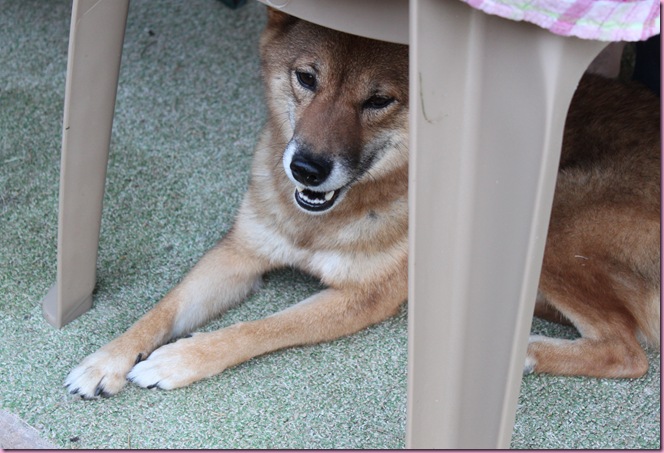 Such a lovely lady 🙂
Enjoy the rest of your day and I'll see ya in the morning with a very fun giveaway.
xoxo
Gina
Something to talk about: How have your workouts changed now that summer is here? I'm definitely working out 100% indoors now and find that if I don't go early, or late at night, it's harder to go. Also, thank goodness for workout DVDs for when I don't feel like venturing out into the blazing Tucson sun. I'm loving the Tracy Anderson mat workout, Physique 57 DVDs and the yoga podcasts at YogaDownload.com