Hi lovely friends 😀 How was your day?
Thanks for your kind words about my honker and the bangs video! I'm so glad you liked it 🙂
After dealing with a broken blog all morning, frantically trying to get ready to go, I picked up my madre.
When she got in the car, I said: I need a drink.
She looked at me kinda funny and said, "It's 10am!"
A green drink, silly 😉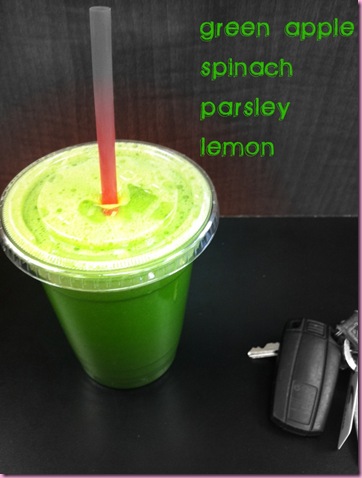 After our Whole Foods stop, we went to J. Crew where I proceeded to stress shop my face off. I picked up some great pieces that will last forever 🙂 (right?? haha) A favorite is a denim blazer that you can see peeking out of my suitcase at the end of this post. Lurve. I also got the dress….. 😉
For lunch, I made a TJs salmon burger, and enjoyed it atop two pieces of brown rice bread with capers, stone ground mustard and a drizzle of goat's milk kefir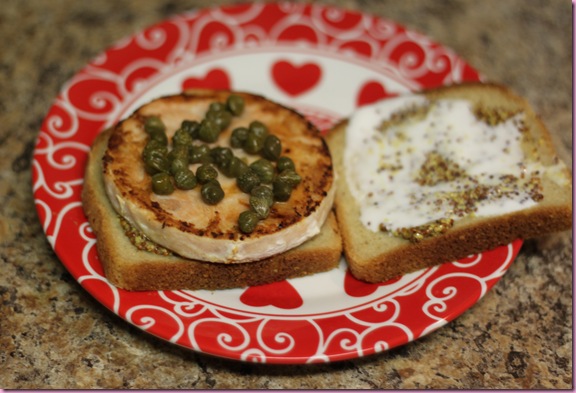 + veg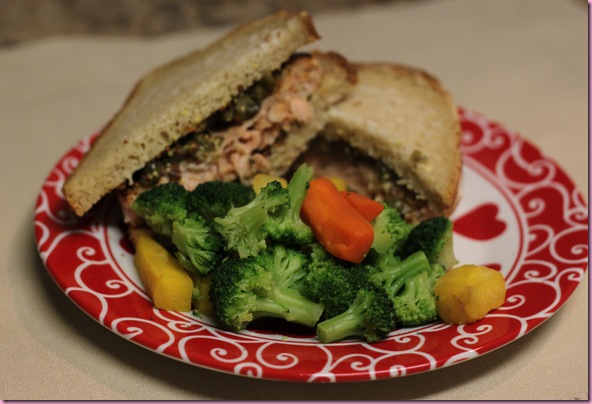 Despite the day's crazy start, I managed to get lots of schtuff done!
-Car washed
-Eyeballs checked (+ new contact lenses)
-Worked
-Laundry
-Picked up madre for a meeting (my bro has been driving her car until he gets his new one)
-Packed!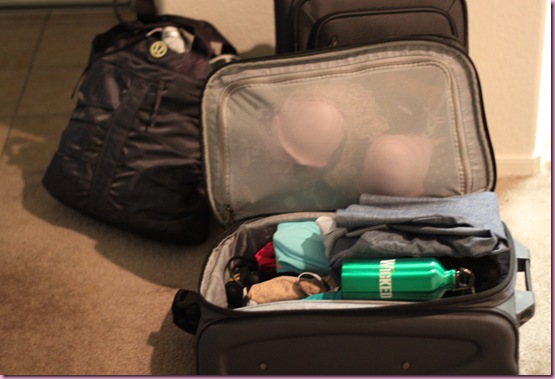 Roomies and I are heading to Phoenix tomorrow to play, since my flight leaves out of Phoenix on Wednesday. So stoked 🙂
I was also surprised by a lovely package from my twinnie friends: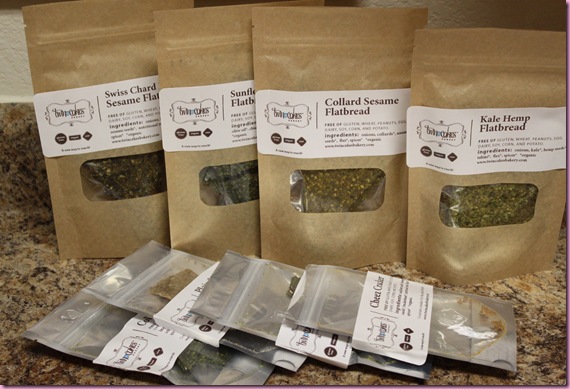 (the front pack of cheezy crackers wasn't empty- I munched finished munching them by the time I could get my camera out)
Raw crackers and flatbreads! Looks like my travel snacks are taken care of 🙂 Thank you, friends <3 This savory goodie pack is going to be this week's OpenSky deal, so if you'd like the gloriousness, make sure to *enter your email here*.
Well I'm off to dance and then back to the casa to finish getting things ready.
See ya in the morning!
xoxo
Gina
Something to read:
Why Vegetarians Are Eating Meat
Cooking with Beer (side note: every time I read the word "beer", I say it in my head like the Chairman from Iron Chef)
*Still sending love and prayers to Japan. To help, text "REDCROSS" to 90999 to make a $10 donation to the Red Cross. It shows up on your phone bill, too.