This is a sponsored post from Blue Diamond Almonds. Sponsored posts are a rarity around here, as I only accept product reviews and sponsored posts from brands I'm truly passionate about. Even though I was compensated to write this post, as always all opinions are my own.
__________________________________________________________________________________________________
I'm always a little groggy in the morning. When I hear little babbles on the baby monitor, even though I halfway want to cover my head with the pillow and escape back to dreamland, I can't wait to walk into the nursery and see that sweet little girl. I put my contacts in, brush my teeth, splash water on my face, and then walk into nursery singing the "Good morning" song to Oliv. She's crouched in her crib, waiting for me, with a huge smile on her face – the kind of pure joy smile, too young to feel least bit self-conscious of how wide her mouth is opened. I hope she never loses that, but even if she goes through that phase where you only smile with your mouth closed (all of my middle school pictures are like this), I know I'll never forget it.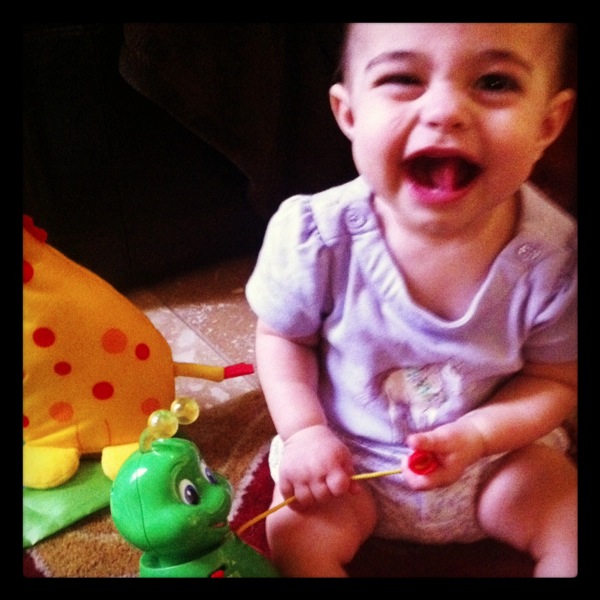 Sometimes I don't really feel like teaching fitness. I'll be having a tired day, be too full from lunch, sick of my playlist, or just not really in the mood. I'll walk into the full class, and most of my blah feeling will melt away, and by the end of the warm-up, after seeing the smiling faces around me, they're gone. When I'm finished teaching, soaked in sweat, and chatting with the guests, I don't remember why I didn't feel like teaching in the first place.
I always feel the same way after a great workout. Even if I was doubtful when I parked my car at the gym, I feel like a million bucks on the drive home.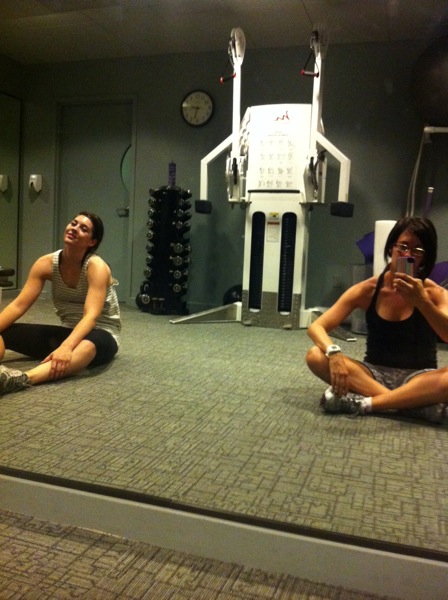 My husband works a lot. He's gone a lot. I miss him… a lot. Because he's not here all the time, I never take him for granted. I feel like we're always in the honeymoon phase, because we never know exactly how long he'll be around until he leaves again, and the homecoming feeling when he returns… well, there's nothing like it.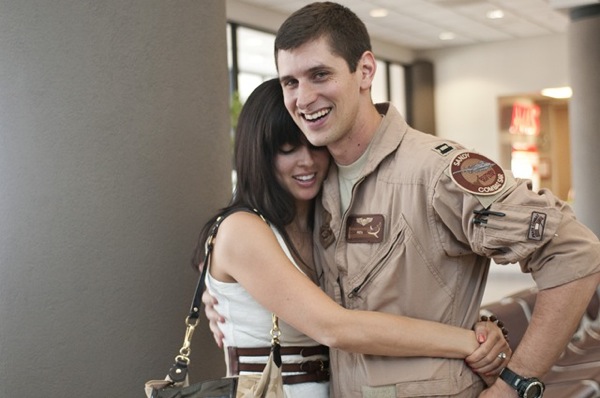 I enjoy every moment I have with him and there's nothing more amazing than seeing a dad and his daughter, totally in love.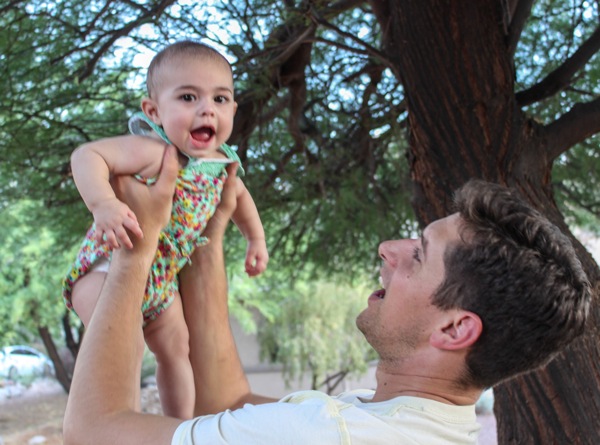 A glass of wine on the patio together after she's asleep? The good stuff.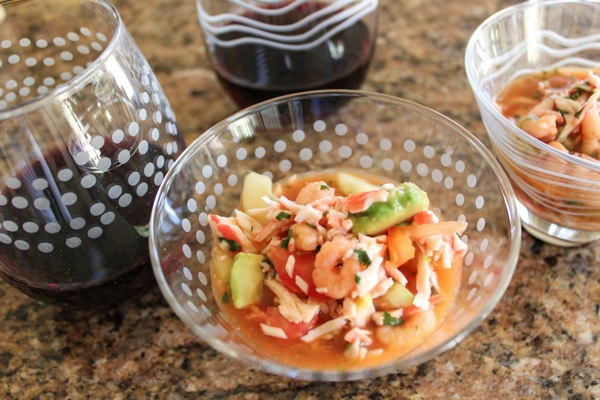 I'm a strong believer in being thankful, even on the tougher days. One of my favorite quotes:
?"Develop an attitude of gratitude, and give thanks for everything that happens to you, knowing that every step forward is a step toward achieving something bigger and better than your current situation." – Brian Tracy
What's something that you're thankful for right now? How do you get your "good" going?
xoxo,
Gina
Here's the mantra behind the Blue Diamond "Get Your Good Going" campaign:
We came together as a co-op. A co-op for good. Because when you start something good, it only gets better. Good is in every Blue Diamond Almond we grow. In every snack can and Breeze carton we sell. From Whole Natural to Smokehouse to Wasabi and Soy. From Original to Vanilla to Chocolate. It's a catalyst. It's contagious. It branches out into every aspect of our lives. Good is conquering a roller coaster, hanging ten with your nine-year old, hiking half-dome with your fiancée, singing your lungs out and whacking a piñata. Good is a wonderful feeling. A magical feeling. An inspirational feeling. And once it gets going, there's no stopping what you can do. So grab a can or carton of good and Get Your Good Going.
To enter the Blue Diamond sweepstakes, check it out here.