Hi friends! Happy Friday! Hope your morning is going well <3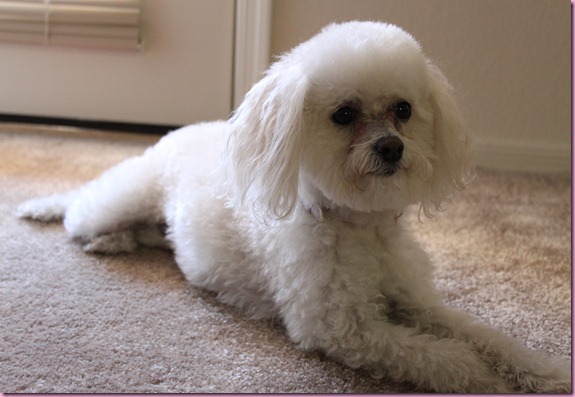 Thank you so much for the crossed fingers on the house- we need 'em, fo sho 🙂 We should have a response from the seller by today, which will most likely be a counter-offer. (We low-balled it a little just to play the game)
I woke up extra early this morning to work on an article, and also munched some gluten-free pancakes.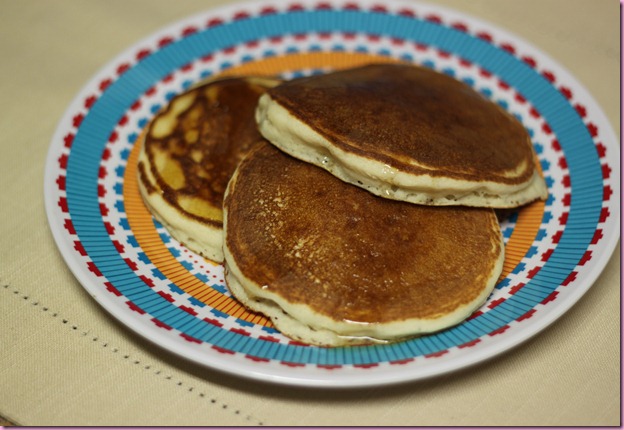 Still LOVING *this* gluten-free mix– makes fluffy, gorgeous pancakes.
I woke up the sleeping Pilot to head to the hospital because my bro, who tore his ACL, is having surgery as I type this.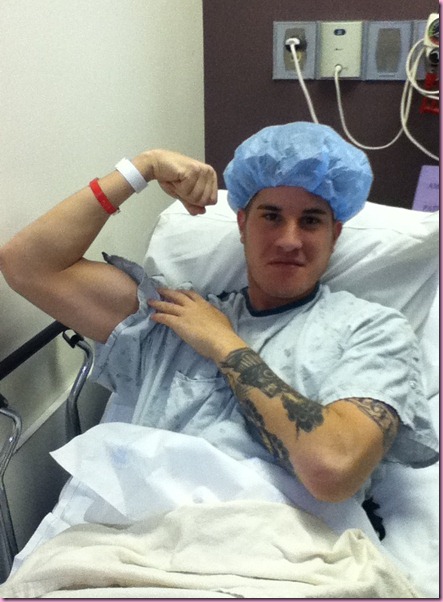 He's buff, huh?
The surgery is going to be orthoscopic and his doctor is basically the Tucson version of McDreamy, so he's in good hands 🙂 My mom and bro's girlfriend are still at the hospital, and we came down to Good Egg to grab breakfast to take back and hop on the WiFi.
Coffee for me (Mexicali is today's flavor!):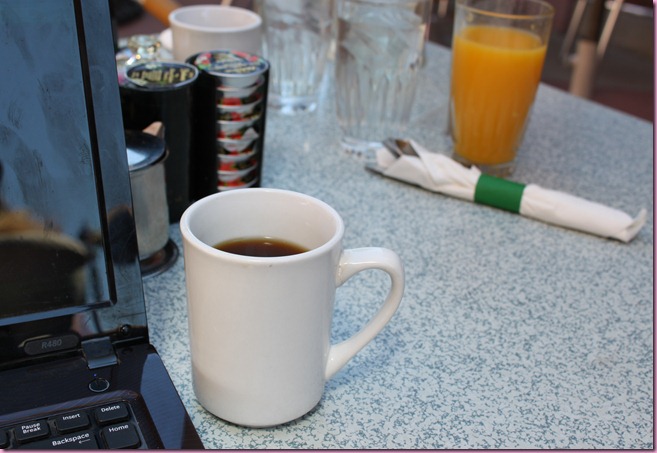 Juice, French toast, chorizo, bacon and yogurt for the Pilot… that's how he rolls 😉
We're heading back to the hospital and I'll be back later today with a full-up blog post- just wanted to say hi 🙂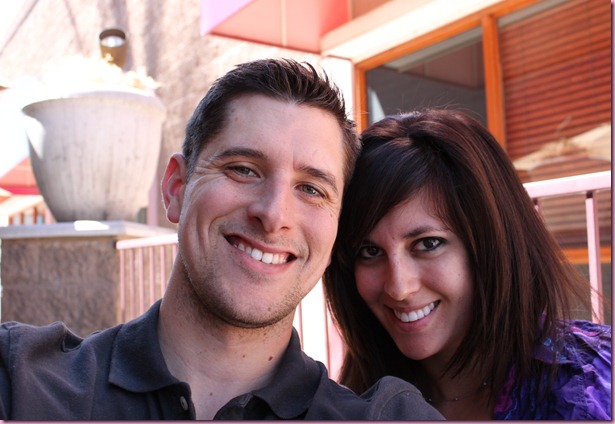 xoxo,
Gina
Something to talk about: Any awesome April Fool's pranks out there? I'm not participating this year, but love reading about them on blogs. Sabrina and Caitlin's were pretty legendary 🙂