Hi friends! How are ya? Hope your morning has been fab.
I started my day off working out with two of my favorite ladies:
Chalene and Zuzana 🙂
There wasn't enough time to hit up the gym or a class, so I did a lovely 45-minute workout in the living room.
-30 minutes of the TurboFire 45EZ DVD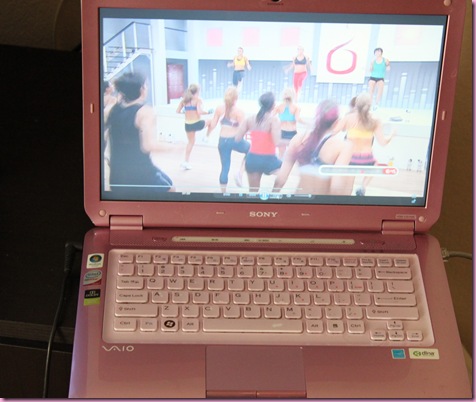 –Halo of Sweat Workout on BodyRock
It was so fun to bust out TurboFire again, and for the BodyRock workout, I finished the first set and was thinking "Hmmph. That wasn't to so bad." By the second set, I was QUIVERING. That put me in my place pretty quickly 😉
Breakfast was delicious, considering what I had to work with: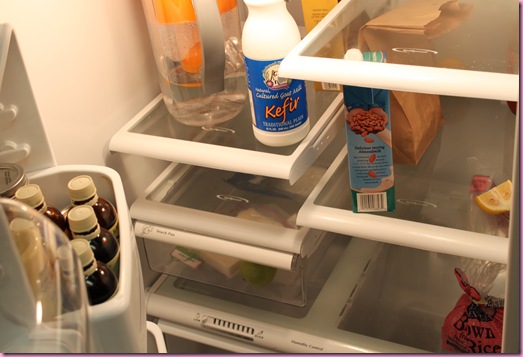 (We did a pretty good job of cleaning in the fridge! Just in case of emergency, I still have a giant block of goat cheese. The lemon wedge is in there because it keeps the fridge smelling fresh)
I decided to bust out this pack of protein I picked up at Whole Paycheck yesterday, since I'm waiting for my Sun Warrior to get here and the mere thought of the Standard Process dairy-free makes me ill.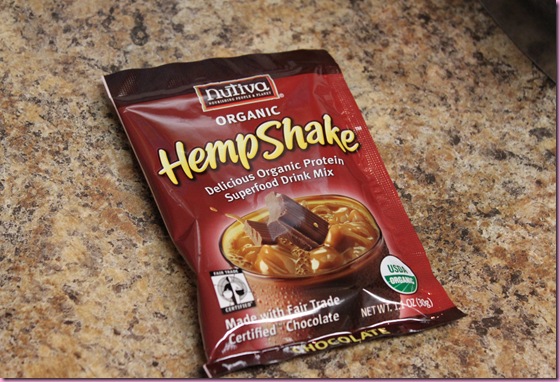 I was a little apprehensive because 97% of the time, hemp protein tastes like you just bit into a tree branch.
This one was actually pretty good!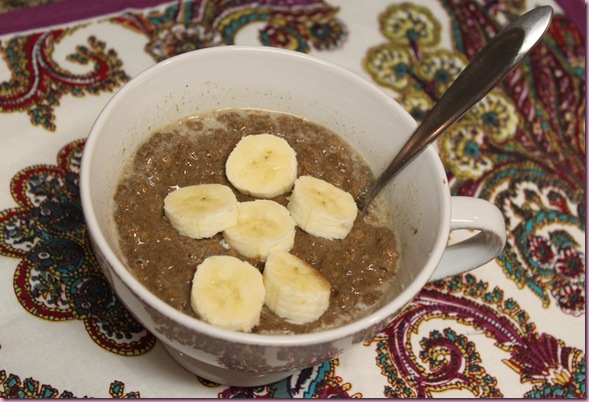 Inspired by Katie's Banana Bread in a Bowl and Kath's cereal smoothie, I blended up 1 C brown rice cereal, 1/2 banana, pack of said protein, 1 C almond milk, and topped with the other half of the banana.
It was lovely- tasted almost like Cocoa Krispies, which was my all-time fave cereal back in the day 😀
_____________________________________________________________________________________
Luon for a Cause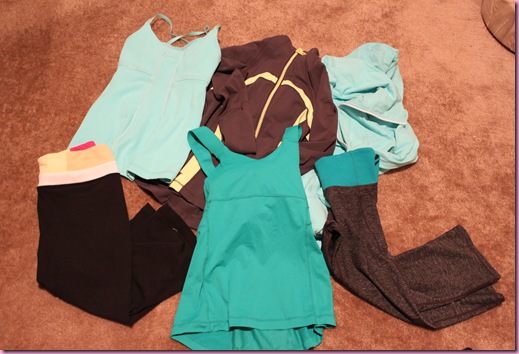 I was trying to think of something I could do to help with the relief situation in Japan –watching the news footage is devastating- and remembered the very successful Shop 4 A Cause that Angela has done.
What do you guys think about Luon for a Cause?
I'll have an auction next Thursday for all of your gently-loved lululemon gear you'd like to donate. If you donate the items, you will also be donating the shipping cost to send your item to the winning bidder. It will be a great way to try out some new fun stuff, especially for those of you who have been wanting to try lululemon.
100% of the proceeds will go to Red Cross <3
If you would like to participate, please send a pic of what you'd like to donate (no damages, please!) and a description with the size to fitnessista at gmail dot com subject: Luon for a Cause
I'm off to an appointment, then hitting the road to Phoenix!
See ya there 😀
xoxo
Gina