Helloooooo 😀 I'm so glad you enjoyed the pics from Girl's night! It was a total blasty and I'm very lucky to have such an amazing group of friends to keep me busy since the military sends our husbands away quite frequently. With all the requests for invites, I thought I'd throw it out there and say that if you're ever in Valdizzy (which for your sake, I hope never happens haha) let me know and I'll see what I can do 😀
So I've gotten a few emails in the past asking for home decoration advice. I send back emails with a few tips, but after getting the following email yesterday, I figured it would be a fun idea for a post. It's nice to shake things up every now and again 😀
Hey, i just had a question. (which has nothing to do with food!!) but i have been decorating my new home and i have to say when you show pictures you have a lot of nice things in your home! your house is very beautiful! do you decorate it? and where do you get your inspiration? do you have any favorite stores?
Thanks for any advice, I am very interested in decorating my home now and getting ideas from everywhere!
have a good day!

 

Katie
First of all, I'm definitely not a pro interior designer, but I've been very fortunate to have been surrounded with home design my entire life. My dad is an amazing contractor and designs and builds custom homes and my stepmom also worked for a development company. Their house is totally stunning and I've been mentally taking notes since I was young (and I LOVE when they give us hand-me-downs). Even when I was in college, I had a penchant for decorating my little apartment and adore shopping for home goodies. My good friend Jeni is an interior designer and has come shopping with me quite a few times 🙂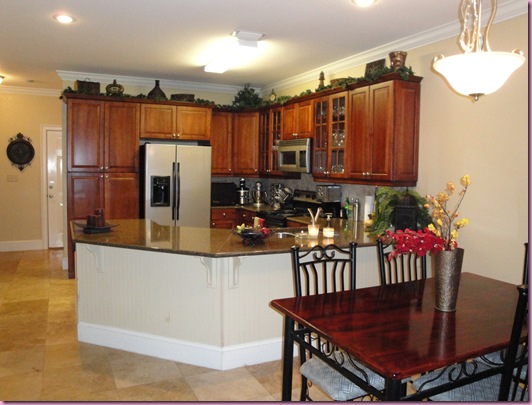 So here are some of the things I've learned about home decorating:
Rug (this one I used to do BACKWARDS… I would buy all of the stuff first and then a rug to match but Jeni helped to break it down for me) *****To determine the color scheme for your space, find a rug that you really like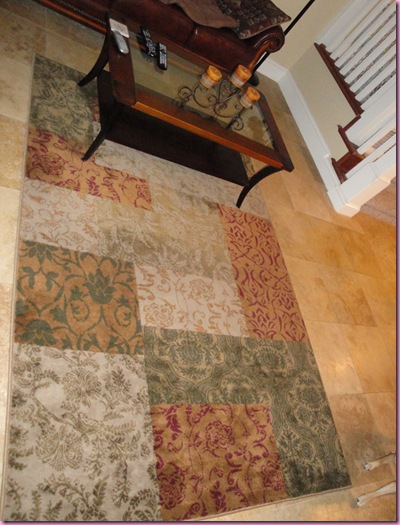 This one I did backwards because our other rug got nasty (ahem, puppy vomit) so I found this one that matched our casa. Throughout the house, our main colors are red, gold and green.
Accessorize: Using your newfound color scheme, ACCESORIZE!!!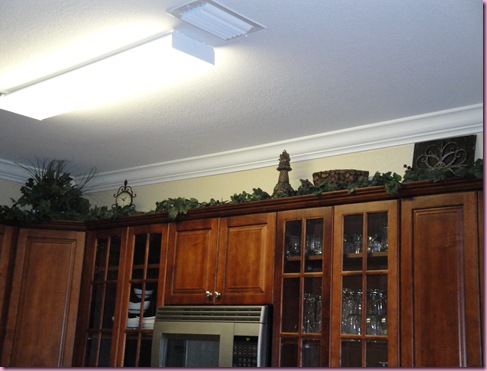 (I found those little doodads to put up top at Hobby Lobby… aka Hizzle Lizzle with Jeni's help)
Fake plants are your friend (go for good quality plants that match your color scheme. World Market always has an awesome selection)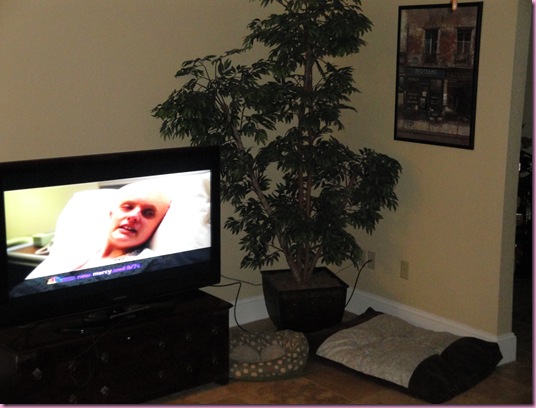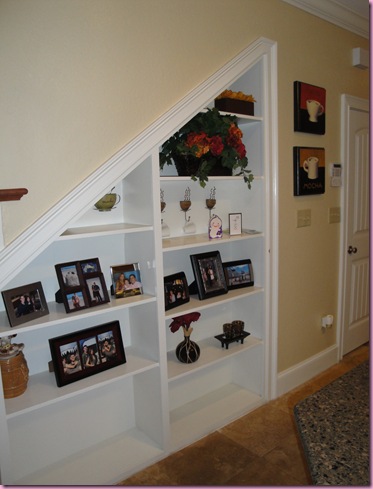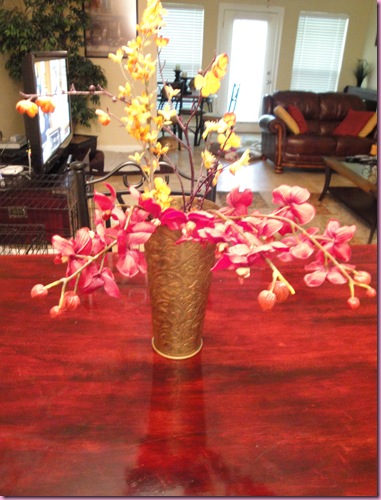 Candles (we have a candle stash under the sink because I always have candles burning. My favorite places to buy candles and candle holders are World Market, Pier One and Target)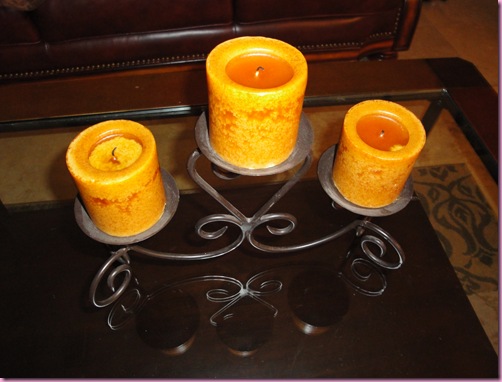 Pillows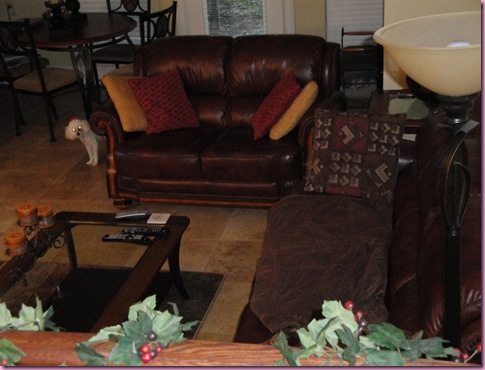 Match metals – It's totally cool to have different types of "metals" (like hardware, picture frames, accessories) but try to stick to around 2 types that compliment each other
We have two kinds in our casa
Stainless steel: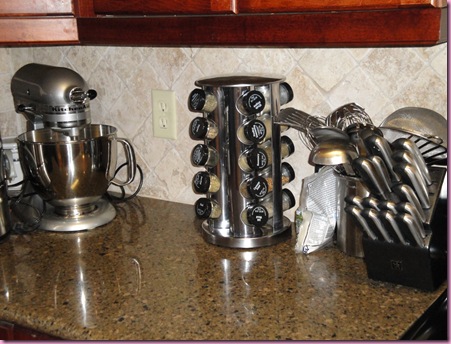 And scroll-y wrought iron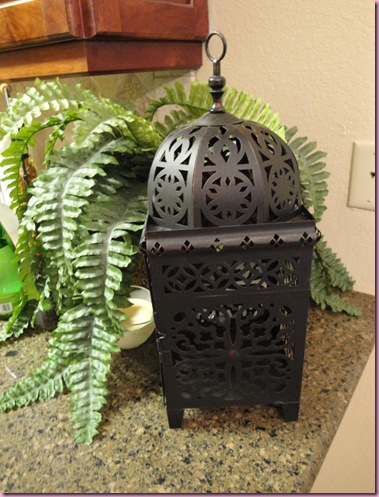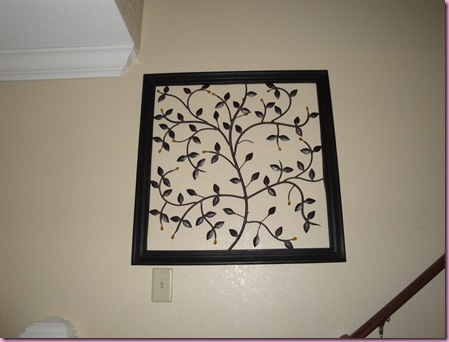 Art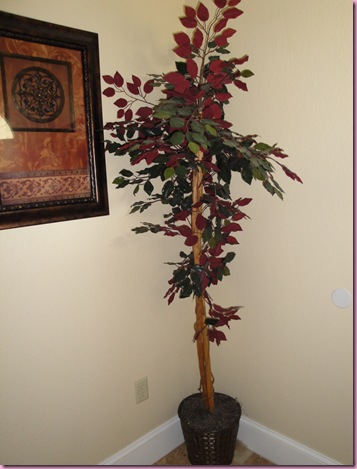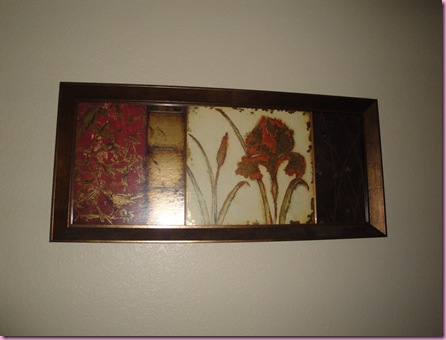 Match furniture wherever you can- This one is especially helpful for us, because next time we move we might have to put pieces in separate rooms. This way, everything will match, no matter where it is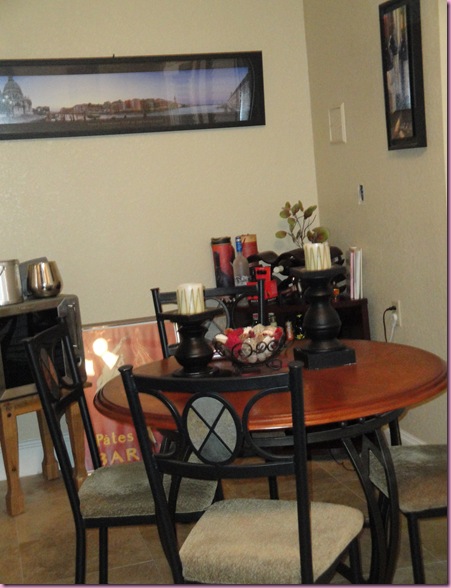 If you want to stray from your color scheme, decorate the powder room differently
For our downstairs bathroom, we wanted to do something fun, so we did an ocean theme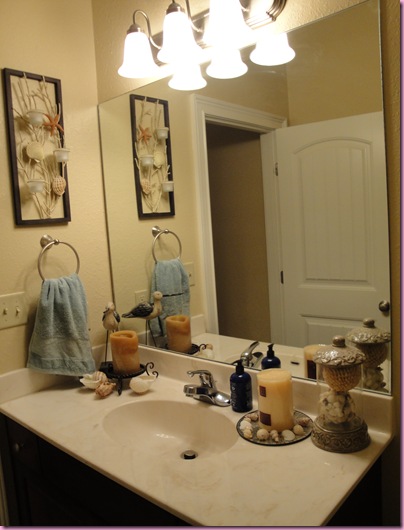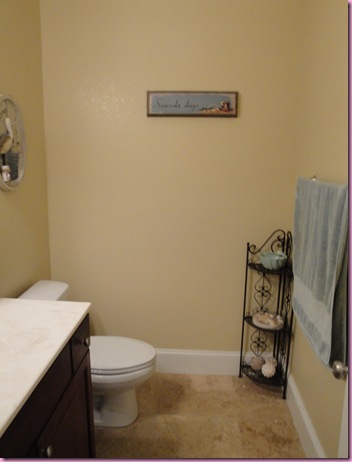 Place items in odd numbers: For example, three vases on a ledge look much better than just two
Pick out stuff that you're drawn to and truly love. When the pilot and I first got together, our styles were ridiculously different. My apartment was super contemporary and he liked more traditional stuff. So the style we have now is kind of a blend between the two—mostly traditional with a modern twist.
– Crate and Barrel and Williams Sonoma are my favorite places for kitchen goodies

–World market is my favorite for candles, sconces and flowers

-Pier One is the best place to find pillows and furniture

–Z Gallerie has amazing art and furniture

-Bed Bath and Beyond and Hobby Lobby are my favorites for accessories and art 

-Sometimes TJ Maxx and Ross have amazing deals on art, mirrors (we got an HUGE mirror for upstairs at Ross for $37!), kitchen and goodies and pillows—you just have to be willing to treasure hunt!
I think that's pretty much it!
Am I missing anything???
What's your "style" like and favorite place to shop for home goodies???
Did your style match your significant other's, or did you have to covert him out of bachelor-style like I did? 😉
Let's talk decorating!!!
xoxo,
Gina