Dijon chicken with sundried tomatoes and quinoa
Ahhhh, Sunday <3 It feels so nice to take it easy after a long day of teaching, and my favorite night owl decided to sleep in with me.
We woke up to see our favorite woodpecker, snacking out of the hummingbird feeder.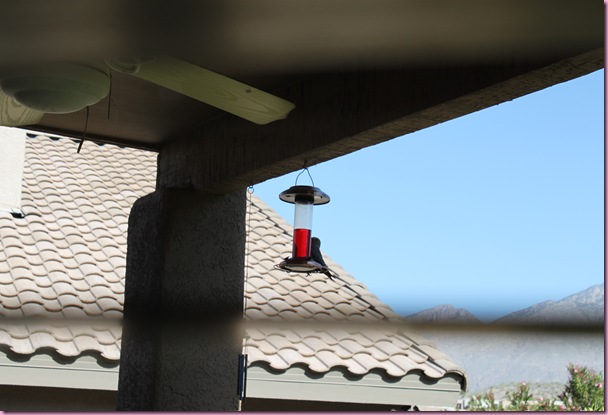 Breakfast: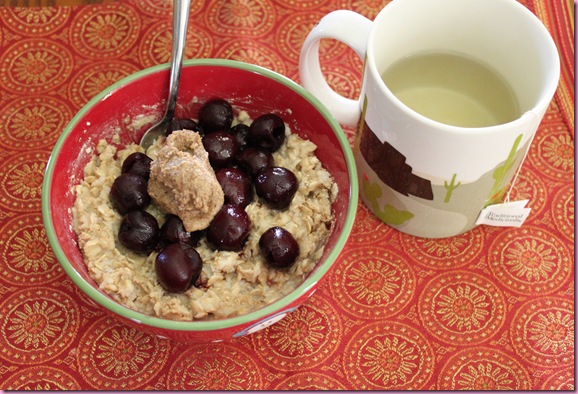 (oats with Sun Warrior, defrosted cherries and almond butter + tea)
and for dinner last night, I feasted my eyes on Richard Gere in Pretty Woman (silver fox)
enjoyed almost an entire bag of these chips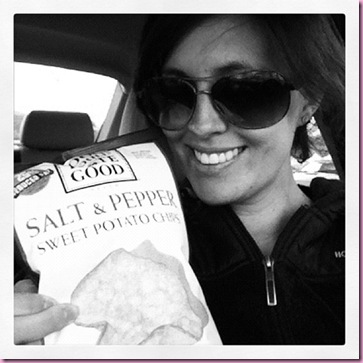 (Great post-Zumba snack. I shared with the madre, but really, it was almost all me)
and actually made a real dinner- I think the Pilot was surprised.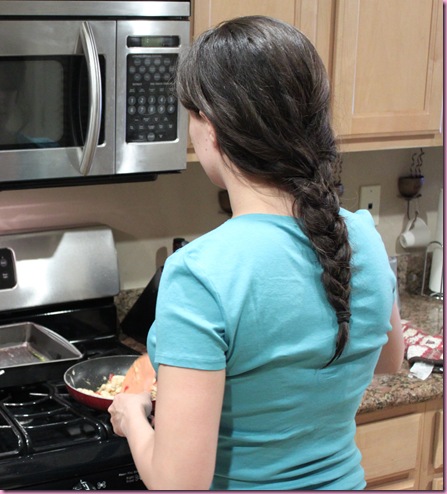 (I have a new hair routine! Wash, braid it while it's wet, remove braid and blow dry so I don't go to sleep with wet hair –my aunt says if you go to bed with wet hair, you die- and wake up with afro. Repeat)
Dijon Chicken with Sundried Tomatoes and Quinoa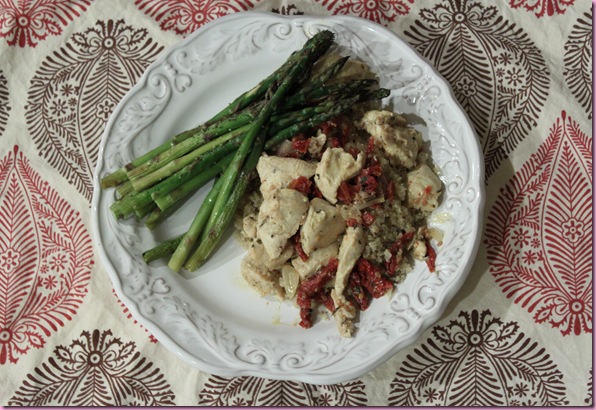 All I did was chop up two local chicken breasts and brown in a skillet over medium with garlic, oregano, thyme, sea salt and pepper.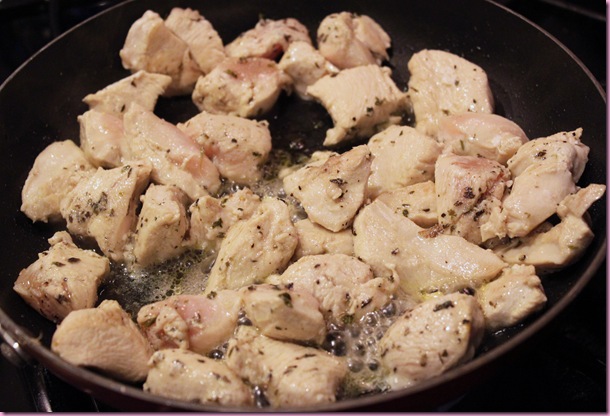 After the chicken was browned, added a diced shallot, 1/3 C sundried tomatoes, 1/2 T Dijon, 1 t honey and a squeeze of lemon juice.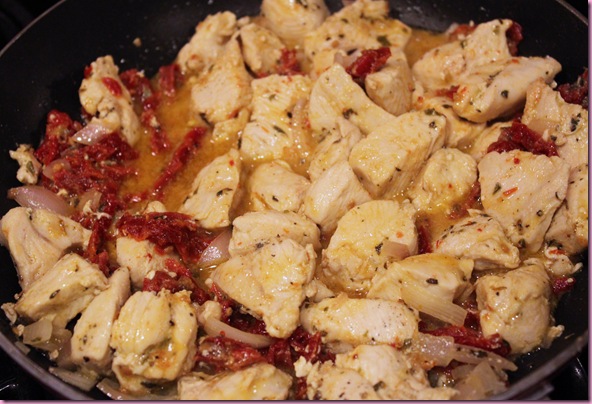 Served over quinoa with roasted asparagus.
A robust little feast, and only took about 20 minutes from start to finish.
This morning, it's just the girls over here –the Pilot is doing air show stuff all day- so when Livi wakes up from her nap, we'll take off for some adventures.
Until then, I'm going to get the grocery list together, meal plan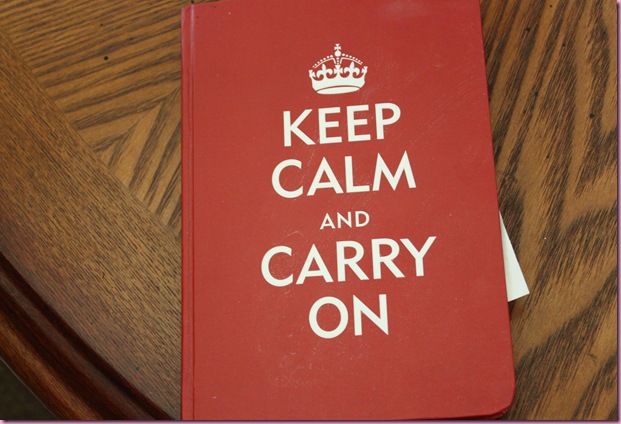 (there's one on Pinterest that says "Keep Calm and Act Like Kate Middleton." Amazing)
and bust out a 15-min HIIT workout.
Hope you have a happy Sunday!
xoxo
Gina
Something to think: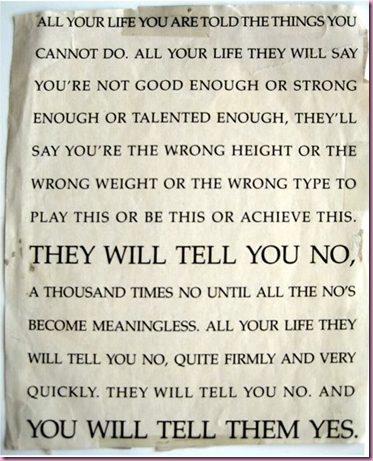 Source