Healthy buffalo chicken salad
and baked chicken nuggets!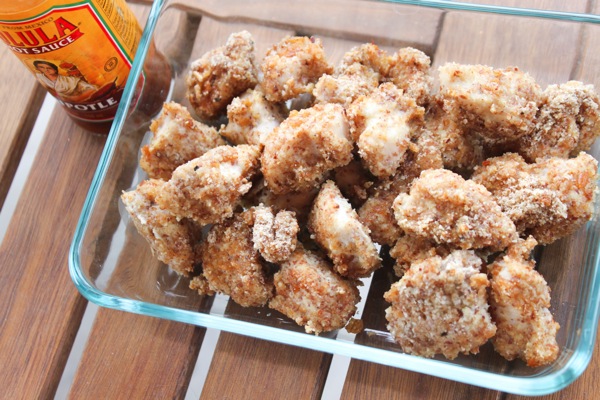 It's been quite a while since I've had a nugget– so long in fact that I didn't think I missed them. It's all about the dipping choices, anyway 🙂 Buuuut, then I made this awesome new salad and in the process created some healthy, gluten-free nuggets! Liv and I have been enjoying them as a little snack and they'll be great chopped into salad, too.
Here's the salad: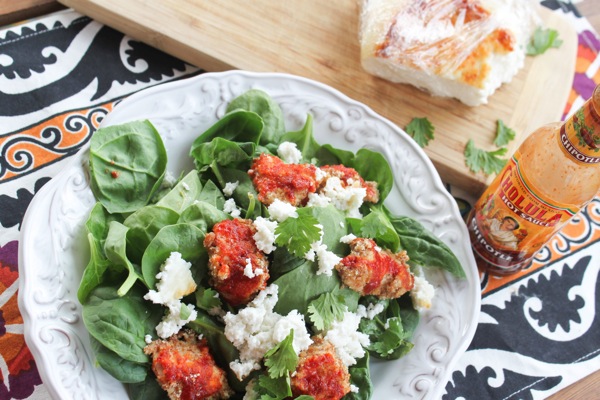 The star of the show: buffalo chicken bites!
To make the bites, I chopped two chicken breasts into large cubes.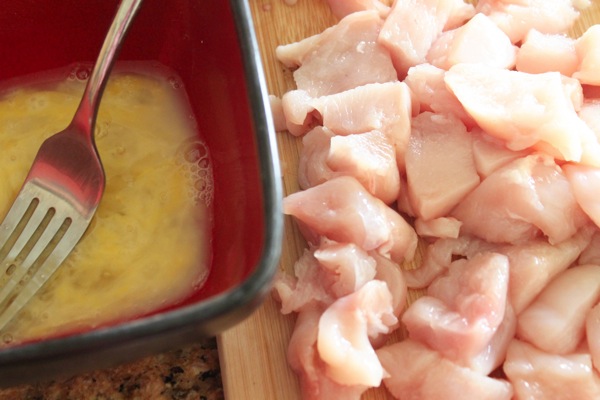 I put all of the pieces in a bowl with 1 egg, whisked with a little water.
I seasoned the egg/chicken mixture with salt, pepper and garlic, and in another bowl I added 1/2 C almond meal, 1/2 C crushed brown rice cereal, sea salt, pepper and garlic powder.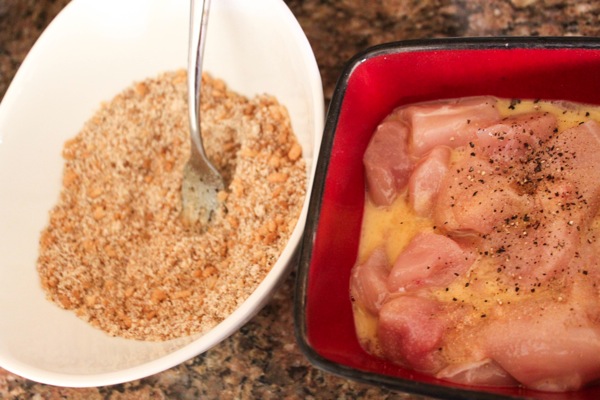 The chicken bites were dredged in the dry mix then placed on a cookie sheet. I had sprayed the cookie sheet with olive oil first, and also sprayed more on top of the chicken before baking at 375 for 20 minutes.

MY OTHER RECIPES
In the last 5 minutes of baking, I added a mix of melted hot sauce and butter (3 T hot sauce, 1 T butter) to half of the chicken bites. These were my "buffalo bites" and the rest were left plain to share with Livi. 🙂 She's been going crazy for them with BBQ sauce.
I've been enjoying them with spinach, fresh goat cheese and cilantro: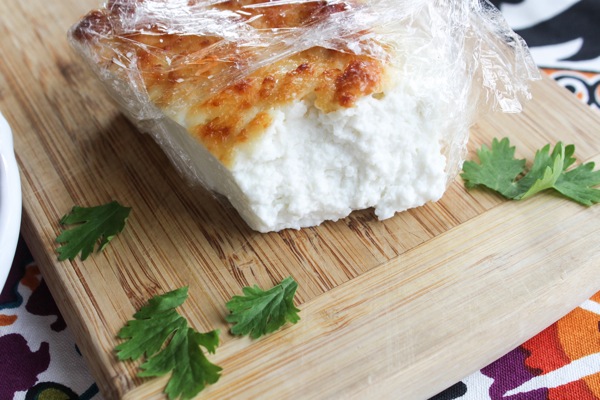 They would also be wonderful on a salad with bleu cheese, avocado and chives!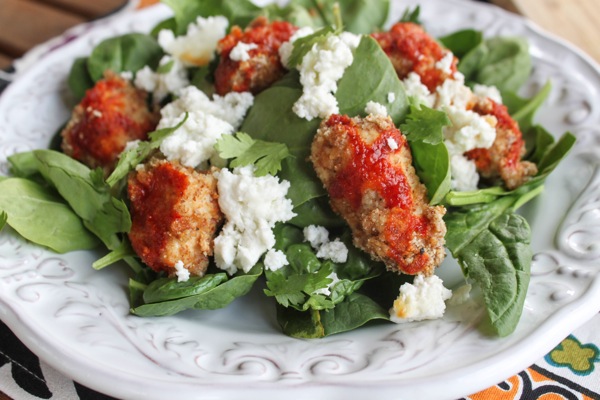 I can definitely tell that these will be a staple in our house. They're fun for Liv to dip and also much more nutritious than the nuggets that inspired their creation.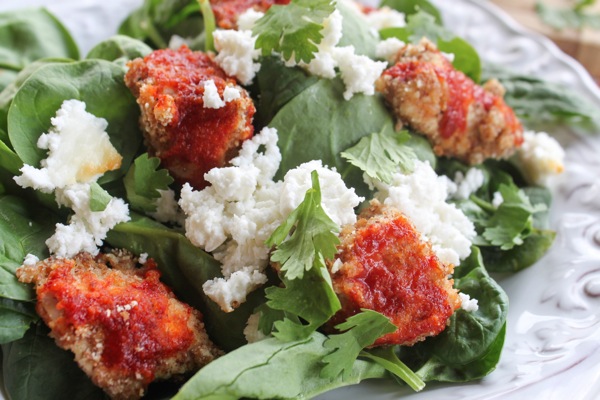 Please let me know if you give it a try! Vegetarian friends, I think that extra-firm, sprouted, pressed tofu would be a great substitution for the chicken.
Hope you enjoy <3
xoxo
Gina