Sunday night dinners are undoubtedly a favorite weekly ritual. The weather has been positively dreamy, so we've been eating out on the patio, and the Pilot does most of the cooking since he's the grill master.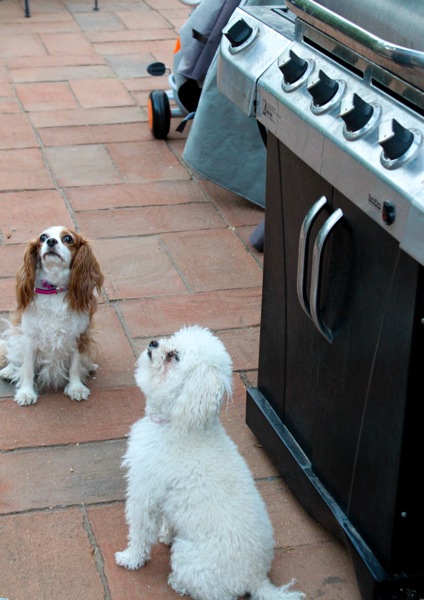 (the dogs sit by the grill like a couple of chicken creepers.)
Last night was even better for a couple of reasons:
Nicole was here, and
we were serenaded by the awesome live reggae music from our neighbors. We were tempted to go over there and designate ourselves as their backup dancers, or ask to hire them for our next dinner party. There's something magical about Bob Marley covers, cooling ocean breeze and a homemade meal.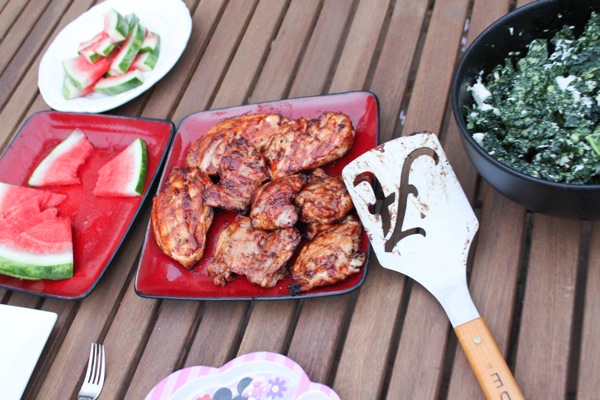 We're big into chicken thighs lately. The higher fat content means they retain moisture longer, and I also like to ask the Pilot to grill extra chicken as part of meal prep. It's easy to take one out of the fridge and enjoy in a wrap or salad. I also made a kale salad to enjoy with the chicken, massaged with lemon juice, olive oil, 1/2 avocado, garlic, salt, pepper, and shredded goat gouda on top.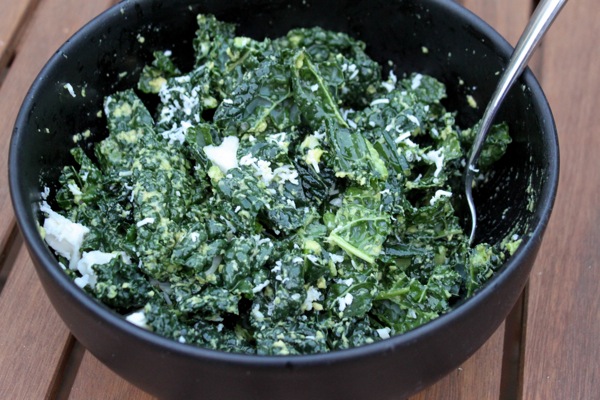 We enjoyed our meal with baked potatoes (they were still cooking when I snapped a couple of dinner photos) and this lovely lemon cake from Trader Joe's.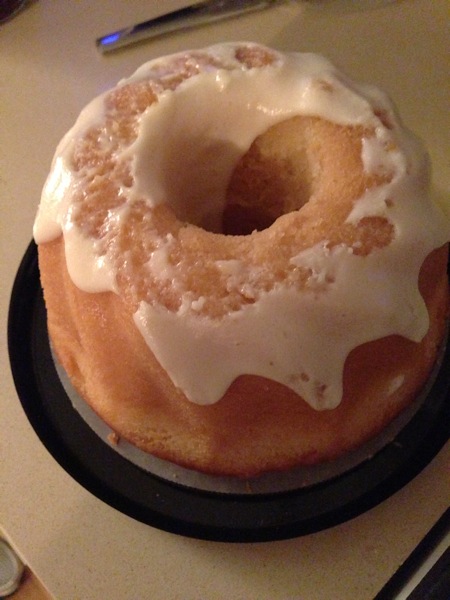 This morning, I was up bright and early to drive to LA for a meeting. My eye has been twitching for about 3 weeks, and has calmed down since I reduced my caffeine intake and started going to bed earlier. Needless to say, the LA traffic brought the twitch back with a vengeance 😉 I made sure to give myself enough time to get into town early, and was able to chill at Nekter Juice Bar with an acai bowl before getting ready.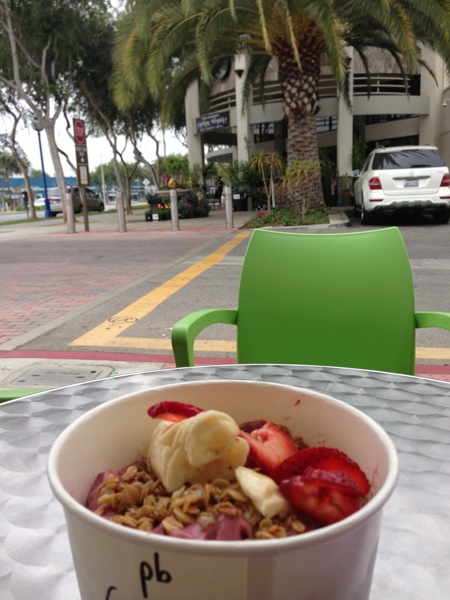 A special treat? Takeout lunch from Urth, which is one of my LA faves. Their menu is INSANE with lots of healthy options. Plus, they do almond milk lattes with the fancy stencil art. 
Now I'm back in San Diego excited to hang out with Livi after her nap <3
Hope you all had a great day!
xoxo
Gina
Something to do: This HIIT the Hill workout! I'm going to try it on the spin bike tonight 🙂