Morning! How's your day going?
We replenished a small amount of the weights stash last night.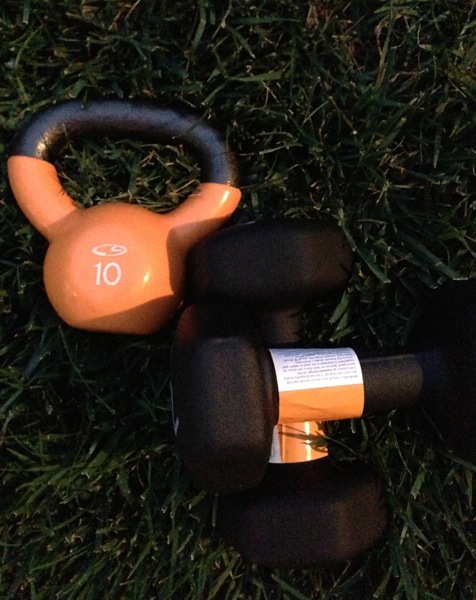 Pretty much everything made it here to San Diego without a hitch, but we've been unable to track down my dumbbells. My 35 lb kettlebell made it, along with my jump rope and spin bike, but I like having dumbbells for strength sessions in the garage. I'm sure we'll find them packed in a random box (when we move again), but for now, I got a 10 lb kettlebell for core work and a set of 12 lb weights.
Workout was a spin and weights session, and it felt so good to move after driving most of the day.
+ The Bachelorette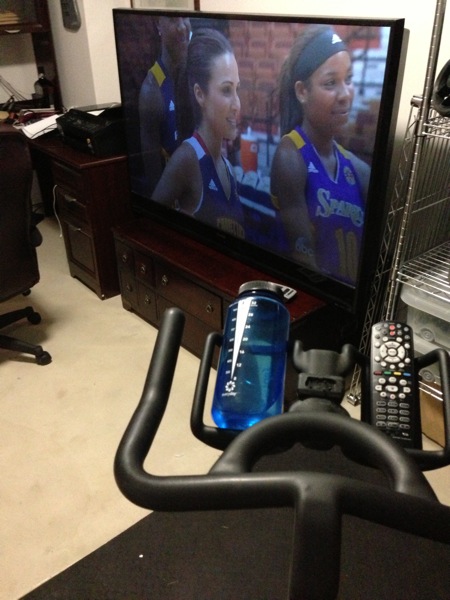 (Andi was my favorite on The Bachelor but The Bachelorette is killing me. But, I can't look away.)
I did some upper bore and core workout + some musical cardio.
Musical cardio is one of my favorite workout techniques. As a fitness instructor, I LOVE when exercises and movements correspond with the music during a class. When I taught spin, making playlists was a huge effort because I wanted to make sure each track was motivating for what we were doing (like slow, intense songs for hills and upbeat powerful songs for sprints). This is a huge reason why I love BodyPump so much: they design the exercises to match the music perfectly. And, it's amazing.
When I'm doing cardio on my own, I'll change things up based on my playlist, or what Pandora decides to give me 😉 Here's a little cardio workout I put together using my Spring Workout Playlist, as it includes many of my current music faves.
Here's the workout if you'd like to give it a try!
What's your current favorite workout song? Are you watching The Bachelorette?
Hope you have a wonderful day!
xoxo
Gina