Hey hey hey 😀 How are you? I'm so glad you guys liked the Ugly Christmas Sweaters and agree that my husband looks like Bert 😉 Hope you've had a great day 😀
My day has erred on the side of lazy, with a side of some delicious raw eats
Mint Cacao Shake

– 1/2 C frozen Thai coconut meat

-1 C almond milk

– 1 t spirulina

– 5 drops liquid Stevia (or a date)

– pinch sea salt

– 1 t vanilla extract

– 1/4 cup packed fresh mint leaves

– 2 T cacao nibs (+ more for garnish)

Blend all ingredients in a Vitamix until smooth.

Stir in cacao nibs and top with remaining ones for garnish.

Devour 😀

© 2009 The Fitnessista
I fought some of the holiday crowds at Targizzle, hit up Publizzle (aka Publix) and had this lovely bar for a snack.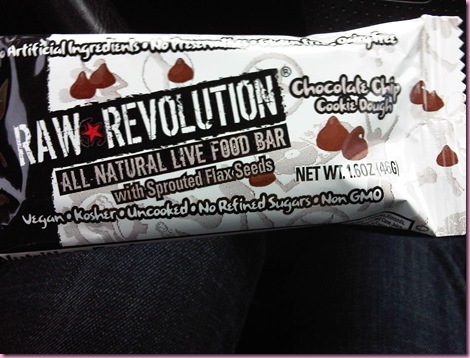 While I'm a huge Larabar fan, I think I like these Raw Revolution bars better. Same amount of calories, more protein, not as sweet, and chocolate chips are included. Winner winner 😀
Another snack was an apple with mesquite and cinnamon: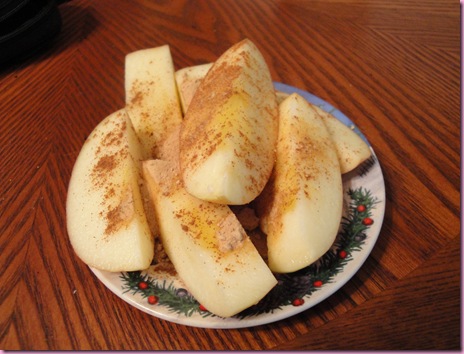 The pilot and I did a lot of cleaning around the casa and put laundry away (any other laundry haters in the house?? haha), and honestly just chilled and relaxed. It was nice, especially after a week of go-go-go. I think it's so important during this hustle and bustle time to pencil in some relaxation. It keeps the crazies away 😉
Dinner was legendary, and I didn't cook a thing 😀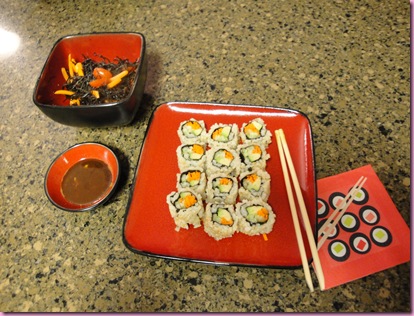 I made a seaweed salad with soaked arame, matchstick carrots, tomatoes, rice vinegar, nama shoyu, garlic powder and a little agave and sesame oil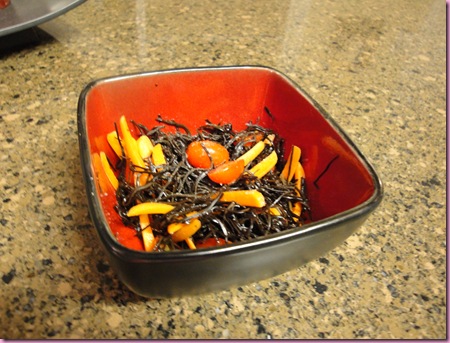 And had it with some Publix vegetable brown rice sushi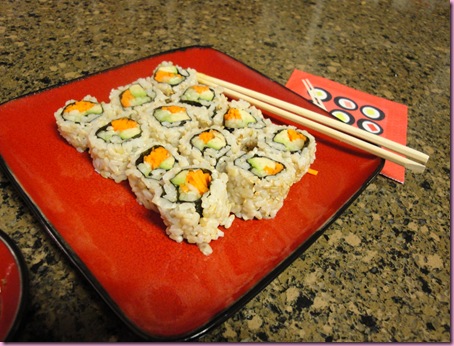 Chopsticks, Nama Shoyu and enough wasabi to make my nose burn. Just the way I like it 😉
As far as workouts go, I did a really cool new workout today! It's called: Jack. Nada.
It's where you sit around on the couch and watch the Kardashians 😉 All kidding aside, it felt glorious to take a day off with the exception of a walk with the puppies 😀
Now I'm sitting at Bizzle, drinking some green ginger tea and am about to catch up on some emails.
Have a great night <3
G
Something to talk about: While I'm an anti-resolution kinda girl (if I want to change something, I prefer do it NOW, sans pressure, rather than wait for an ambiguous day to do so), this time of year I like to think of things I *will* accomplish in the New Year.
Next year, I will travel to Europe (finally!), figure out my school goals (finish MBA? More culinary school??), finish the handful of projects I've embarked on, and rock out the Princess Half Marathon.
What are some of the things you *will* do next year???