A twist on the old standard
Hi 😀 Happy Monday to ya! Hope your morning is less groggy than mine- I slept horribly last night!
I had a giant bowl of buttery popcorn goodness before attempting to crash out last night: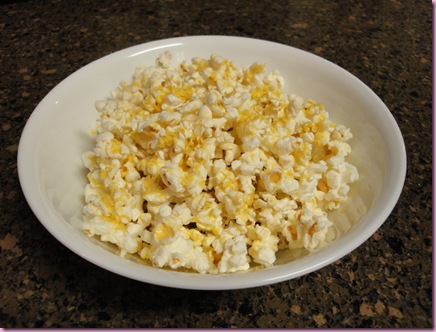 Just 1/4 cup organic popcorn kernels, popped in a paper bag in the microwave for 2 minutes, then topped with 1 T melted soy free Earth Balance, nutritional yeast, sea salt.. and foodgasms 😉 With a side of the new Keeping Up with the Kardashians episode, it was a bueno night.
This morning, I was very excited to try a twist on my usual raw oats.
I blended up soaked untoasted buckwheat groats with a banana, Stevia, vanilla and cinnamon: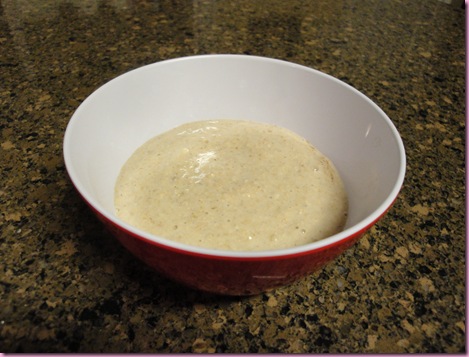 And also made a goji berry puree out of soaked goji berries and Stevia.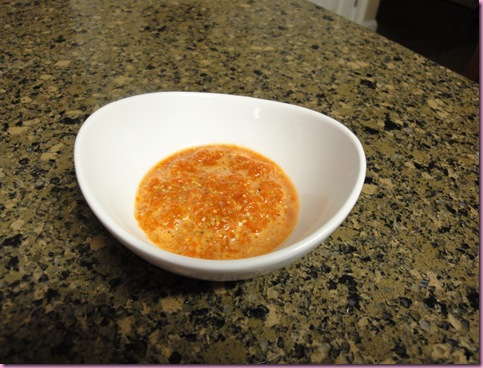 I topped the raw oats with said puree, and a scoop of almond butter: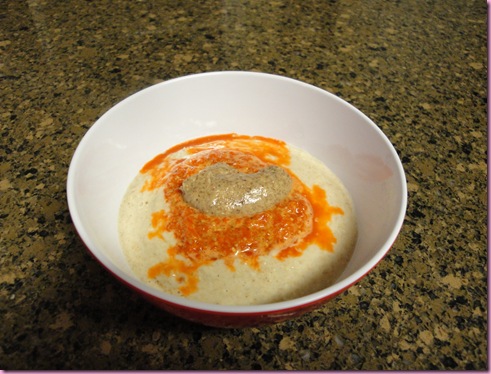 (kind looks like an almond butter eye ball)
And enjoyed my bfast with a snowman full of green tea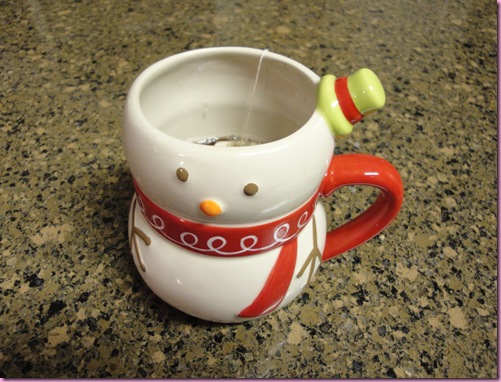 Not too shabby 😉
There's a lot going on today in the casa de Gina, including:
-trip to Publizzle for ingredients
-raw dessert-making (pumpkin pie? also hoping to tweak my gingerbread recipe)
-Training appointment
-weights with Jeni
-making CD for Zumba (new dance tonight: "Bad Romance". I'm stoked!)
-Pilates
-Zumba
-another training appointment
Whew! I'm off!
Have a wonderful day!
xoxo,
Gina
Something to do:
Check out my Feet on the Street feature over at Andrea's blog! A great little interview with my experience with raw foods, running story and workout gear 😀
I've received a ton of emails and comments from those of you who are curious about cleanses/detox plans, want to incorporate more raw foods and clean up your eats. To be honest, I can't give advice about fasts/cleanses/detox plans because I've never tried one. With my activity level, it never seemed like a safe time for me to do one and wasn't sure how to go about it. Well, I have great news! My friend Gena has teamed up with two other certified holistic health consultants to develop a 10-day group cleanse, which is divided into three different levels, depending on what your goals and current eating styles are like. They're offering a special discount for early registration and bloggers and I'm really excited about it! Check out her blog later today for more info, if you're interested 😀