Happy Saturday, and a very Merry Christmas Eve to those of you who are celebrating <3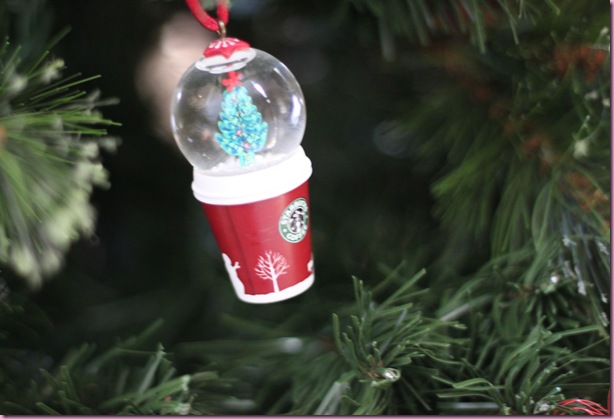 (My very favorite Christmas ornament from the "meeting place" )
Lots of moving and shaking over here…
after breakfast,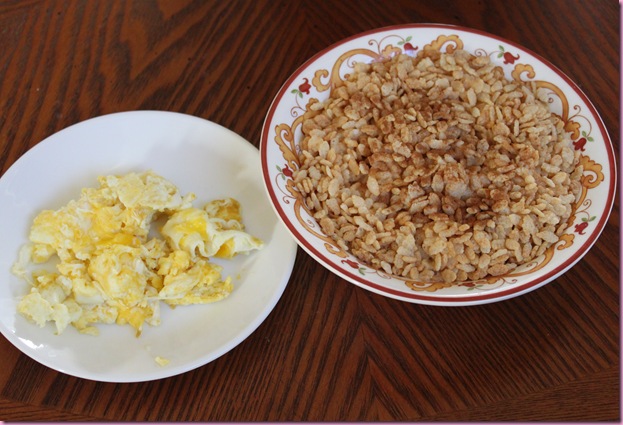 we finally finished putting together the master bedroom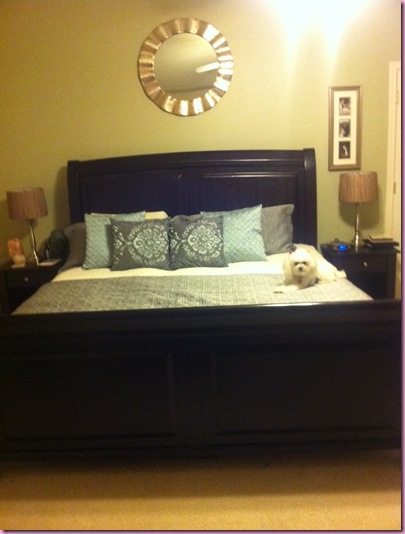 (So much better than it was, and Bella gave it the seal of approval)
and I spent the morning wrapping gifts, which is one of my favorite holiday to-dos.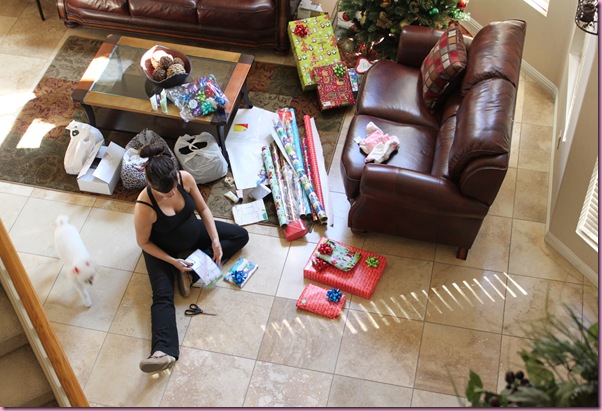 Whenever I wrap gifts, two things happen:
1) I can't help but think of the scene in Love Actually where Mr. Bean takes 8 years to wrap the necklace and adds the sprig of holly, candies, and other random stuff ("this isn't a bag, sir, this is so much more than a bag")
and
2) I'm grateful that there isn't an anxious customer watching me the entire time
Josh Groban Holiday on Pandora is awesome gift-wrapping music, by the way.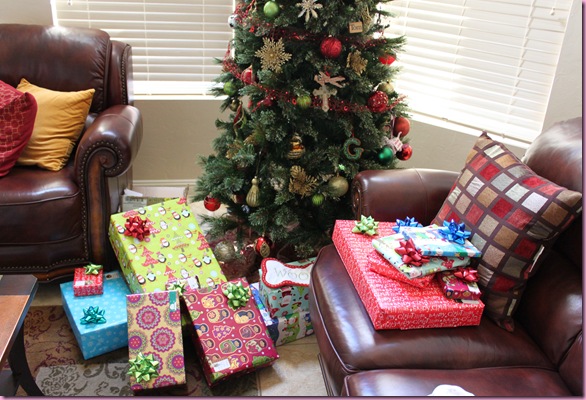 I'm really excited because Christmas brunch is over here tomorrow morning. Everyone is coming over early to feast, drink coffee, and open gifts. We're inviting some of the single guys over from the squadron too- it would be terrible to spend a holiday away from family alone. There will be plenty of shenanigans and food over here.
Here's what's on the menu:
-Fruit plate with pears, apples, and clementines (LOVE the cuties so much!)
–Spinach, mushroom and cheese quiches (one sans cheese and onions, since my bro is lactose intolerant and my Tata hates onions)
–Cinnamon rolls with orange cream cheese icing
-Nana is bringing a ham over, and madre is making her famous coffee cake
I'm off to take a Zumba class –the one I usually teach- and then back home to make cinnamon roll dough and get ready to head to my dadoo's house. We always have Christmas Eve over there, and I can't wait to see everyone <3
Be back later tonight with lots of pics 🙂
Have a wonderful, happy, relaxing day!
xoxo
Gina